');mask-image:url('data:image/svg+xml;utf8,');mask-mode:alpha;-webkit-mask-repeat:no-repeat;mask-repeat:no-repeat;-webkit-mask-size:contain;mask-size:contain;-webkit-mask-position:center;mask-position:center;border-radius:0}}.wp-block-latest-comments__comment{font-size:15px;line-height:1.1;list-style:none;margin-bottom:1em}.has-avatars .wp-block-latest-comments__comment{min-height:36px;list-style:none}.has-avatars .wp-block-latest-comments__comment .wp-block-latest-comments__comment-excerpt,.has-avatars .wp-block-latest-comments__comment .wp-block-latest-comments__comment-meta{margin-left:52px}.has-dates .wp-block-latest-comments__comment,.has-excerpts .wp-block-latest-comments__comment{line-height:1.5}.wp-block-latest-comments__comment-excerpt p{font-size:14px;line-height:1.8;margin:5px 0 20px}.wp-block-latest-comments__comment-date{color:#8f98a1;display:block;font-size:12px}.wp-block-latest-comments .avatar,.wp-block-latest-comments__comment-avatar{border-radius:24px;display:block;float:left;height:40px;margin-right:12px;width:40px}.wp-block-latest-posts.alignleft{margin-right:2em}.wp-block-latest-posts.alignright{margin-left:2em}.wp-block-latest-posts.wp-block-latest-posts__list{list-style:none}.wp-block-latest-posts.wp-block-latest-posts__list li{clear:both}.wp-block-latest-posts.is-grid{display:flex;flex-wrap:wrap;padding:0}.wp-block-latest-posts.is-grid li{margin:0 16px 16px 0;width:100%}@media (min-width:600px){.wp-block-latest-posts.columns-2 li{width:calc(50% - 16px)}.wp-block-latest-posts.columns-3 li{width:calc(33.33333% - 16px)}.wp-block-latest-posts.columns-4 li{width:calc(25% - 16px)}.wp-block-latest-posts.columns-5 li{width:calc(20% - 16px)}.wp-block-latest-posts.columns-6 li{width:calc(16.66667% - 16px)}}.wp-block-latest-posts__post-date{display:block;color:#6c7781;font-size:13px}.wp-block-latest-posts__post-excerpt{margin-top:8px;margin-bottom:16px}.wp-block-latest-posts__featured-image img{height:auto;width:auto}.wp-block-latest-posts__featured-image.alignleft{margin-right:1em}.wp-block-latest-posts__featured-image.alignright{margin-left:1em}.wp-block-latest-posts__featured-image.aligncenter{margin-bottom:1em;text-align:center}.wp-block-media-text{direction:ltr;display:-ms-grid;display:grid;-ms-grid-columns:50% 1fr;grid-template-columns:50% 1fr;-ms-grid-rows:auto;grid-template-rows:auto}.wp-block-media-text.has-media-on-the-right{-ms-grid-columns:1fr 50%;grid-template-columns:1fr 50%}.wp-block-media-text.is-vertically-aligned-top .wp-block-media-text__content,.wp-block-media-text.is-vertically-aligned-top .wp-block-media-text__media{-ms-grid-row-align:start;align-self:start}.wp-block-media-text.is-vertically-aligned-center .wp-block-media-text__content,.wp-block-media-text.is-vertically-aligned-center .wp-block-media-text__media,.wp-block-media-text .wp-block-media-text__content,.wp-block-media-text .wp-block-media-text__media{-ms-grid-row-align:center;align-self:center}.wp-block-media-text.is-vertically-aligned-bottom .wp-block-media-text__content,.wp-block-media-text.is-vertically-aligned-bottom .wp-block-media-text__media{-ms-grid-row-align:end;align-self:end}.wp-block-media-text .wp-block-media-text__media{-ms-grid-column:1;grid-column:1;-ms-grid-row:1;grid-row:1;margin:0}.wp-block-media-text .wp-block-media-text__content{direction:ltr;-ms-grid-column:2;grid-column:2;-ms-grid-row:1;grid-row:1;padding:0 8%;word-break:break-word}.wp-block-media-text.has-media-on-the-right .wp-block-media-text__media{-ms-grid-column:2;grid-column:2;-ms-grid-row:1;grid-row:1}.wp-block-media-text.has-media-on-the-right .wp-block-media-text__content{-ms-grid-column:1;grid-column:1;-ms-grid-row:1;grid-row:1}.wp-block-media-text>figure>img,.wp-block-media-text>figure>video{max-width:unset;width:100%;vertical-align:middle}.wp-block-media-text.is-image-fill figure.wp-block-media-text__media{height:100%;min-height:250px;background-size:cover}.wp-block-media-text.is-image-fill figure.wp-block-media-text__media>img{position:absolute;width:1px;height:1px;padding:0;margin:-1px;overflow:hidden;clip:rect(0,0,0,0);border:0}@media (max-width:600px){.wp-block-media-text.is-stacked-on-mobile{-ms-grid-columns:100%!important;grid-template-columns:100%!important}.wp-block-media-text.is-stacked-on-mobile .wp-block-media-text__media{-ms-grid-column:1;grid-column:1;-ms-grid-row:1;grid-row:1}.wp-block-media-text.is-stacked-on-mobile.has-media-on-the-right .wp-block-media-text__media,.wp-block-media-text.is-stacked-on-mobile .wp-block-media-text__content{-ms-grid-column:1;grid-column:1;-ms-grid-row:2;grid-row:2}.wp-block-media-text.is-stacked-on-mobile.has-media-on-the-right .wp-block-media-text__content{-ms-grid-column:1;grid-column:1;-ms-grid-row:1;grid-row:1}}.wp-block-navigation>ul{display:block;list-style:none;margin:0;padding-left:0}@media (min-width:600px){.wp-block-navigation>ul{display:flex;flex-wrap:wrap}}.wp-block-navigation>ul ul{list-style:none;padding-left:0;margin-top:0;margin-left:0}.wp-block-navigation>ul ul li{margin:0}.wp-block-navigation>ul li{z-index:1}.wp-block-navigation>ul li:focus-within,.wp-block-navigation>ul li:hover{cursor:pointer;z-index:99999}.wp-block-navigation>ul li:focus-within>ul,.wp-block-navigation>ul li:hover>ul,.wp-block-navigation>ul li ul:focus,.wp-block-navigation>ul li ul:hover{visibility:visible;opacity:1;display:flex;flex-direction:column}.wp-block-navigation>ul>li ul{position:absolute;left:0;top:100%;min-width:200px;max-width:200px;opacity:0;transition:opacity .1s linear;visibility:hidden}.wp-block-navigation,.wp-block-navigation .block-editor-block-list__layout{display:flex;flex-wrap:wrap}.wp-block-navigation .block-editor-block-list__layout .block-editor-block-list__layout{width:200px}.wp-block-navigation .block-editor-inner-blocks>.block-editor-block-list__layout>.wp-block{margin:0;width:auto}.wp-block-navigation,.wp-block-navigation>.wp-block-navigation__container{align-items:center;width:100%}.wp-block-navigation>.wp-block-navigation-link,.wp-block-navigation>.wp-block-navigation__container>.wp-block-navigation-link{display:flex;margin-top:0;margin-bottom:0}.wp-block-navigation .wp-block-navigation-link{position:relative;margin:0;min-height:56px;display:flex;line-height:1.4}.wp-block-navigation .wp-block-navigation-link .wp-block,.wp-block-navigation .wp-block-navigation-link .wp-block-navigation-link{min-height:auto;padding:0}.wp-block-navigation .wp-block-navigation-link .wp-block .wp-block-navigation-link{margin:0}.wp-block-navigation .wp-block-navigation-link>.block-editor-inner-blocks{display:none}.wp-block-navigation .wp-block-navigation-link.has-child>.wp-block-navigation__container,.wp-block-navigation .wp-block-navigation-link.is-editing.has-child>.block-editor-inner-blocks{display:flex;border:1px solid rgba(0,0,0,.15);position:absolute;z-index:1;top:100%;left:0}.wp-block-navigation .wp-block-navigation-link.has-child>.wp-block-navigation__container .block-editor-inner-blocks,.wp-block-navigation .wp-block-navigation-link.has-child>.wp-block-navigation__container .wp-block-navigation__container,.wp-block-navigation .wp-block-navigation-link.is-editing.has-child>.block-editor-inner-blocks .block-editor-inner-blocks,.wp-block-navigation .wp-block-navigation-link.is-editing.has-child>.block-editor-inner-blocks .wp-block-navigation__container{left:100%;top:-1px}.wp-block-navigation .wp-block-navigation-link .block-editor-inner-blocks,.wp-block-navigation .wp-block-navigation-link .wp-block-navigation__container{background-color:inherit;color:inherit}.wp-block-navigation .wp-block-navigation-link .wp-block-navigation-link__content{display:flex;align-items:center;width:max-content;padding:6px 16px}.wp-block-navigation .wp-block-navigation-link .wp-block-navigation-link:first-child:not(:only-child) .wp-block-navigation-link__content{padding-top:8px}.wp-block-navigation .wp-block-navigation-link .wp-block-navigation-link:last-child .wp-block-navigation-link__content{padding-bottom:8px}.wp-block-navigation .wp-block-navigation-link.has-child .wp-block-navigation-link__content{min-width:100%;padding-right:32px;position:relative}.wp-block-navigation .wp-block-navigation-link .wp-block-navigation-link__submenu-icon{position:absolute;right:16px}.wp-block-navigation .wp-block-navigation-link .wp-block-navigation-link__submenu-icon svg{fill:currentColor}.wp-block-navigation .wp-block-navigation-link .wp-block-navigation-link svg{transform:rotate(0)}.wp-block-navigation .wp-block-navigation-link.has-text-color .wp-block-navigation-link__content{color:inherit}.wp-block-navigation.is-style-light .wp-block-navigation-link:not(.has-text-color)>.block-editor-inner-blocks,.wp-block-navigation.is-style-light .wp-block-navigation-link:not(.has-text-color)>.wp-block-navigation__container,.wp-block-navigation .wp-block-navigation-link:not(.has-text-color)>.block-editor-inner-blocks,.wp-block-navigation .wp-block-navigation-link:not(.has-text-color)>.wp-block-navigation__container{color:#111}.wp-block-navigation.is-style-light .wp-block-navigation-link:not(.has-background)>.block-editor-inner-blocks,.wp-block-navigation.is-style-light .wp-block-navigation-link:not(.has-background)>.wp-block-navigation__container,.wp-block-navigation .wp-block-navigation-link:not(.has-background)>.block-editor-inner-blocks,.wp-block-navigation .wp-block-navigation-link:not(.has-background)>.wp-block-navigation__container{background-color:#fff}.wp-block-navigation.is-style-dark .wp-block-navigation-link:not(.has-text-color)>.block-editor-inner-blocks,.wp-block-navigation.is-style-dark .wp-block-navigation-link:not(.has-text-color)>.wp-block-navigation__container{color:#fff}.wp-block-navigation.is-style-dark .wp-block-navigation-link:not(.has-background)>.block-editor-inner-blocks,.wp-block-navigation.is-style-dark .wp-block-navigation-link:not(.has-background)>.wp-block-navigation__container{background-color:#333}.wp-block-navigation .wp-block-navigation-link.has-child>.wp-block-navigation__container{display:flex;flex-direction:column;padding:0}.wp-block-navigation>ul>li>a{display:flex;align-items:center}.wp-block-navigation>ul>li:first-of-type>a{padding-left:0}.wp-block-navigation>ul>li:last-of-type>a{padding-right:0}.wp-block-navigation.items-justified-left>ul{justify-content:flex-start}.wp-block-navigation.items-justified-center>ul{justify-content:center}.wp-block-navigation.items-justified-right>ul{justify-content:flex-end}.is-small-text{font-size:14px}.is-regular-text{font-size:16px}.is-large-text{font-size:36px}.is-larger-text{font-size:48px}.has-drop-cap:not(:focus):first-letter{float:left;font-size:8.4em;line-height:.68;font-weight:100;margin:.05em .1em 0 0;text-transform:uppercase;font-style:normal}p.has-background{padding:20px 30px}p.has-text-color a{color:inherit}.wp-block-pullquote{padding:3em 0;margin-left:0;margin-right:0;text-align:center}.wp-block-pullquote.alignleft,.wp-block-pullquote.alignright{max-width:290px}.wp-block-pullquote.alignleft p,.wp-block-pullquote.alignright p{font-size:20px}.wp-block-pullquote p{font-size:28px;line-height:1.6}.wp-block-pullquote cite,.wp-block-pullquote footer{position:relative}.wp-block-pullquote .has-text-color a{color:inherit}.wp-block-pullquote:not(.is-style-solid-color){background:none}.wp-block-pullquote.is-style-solid-color{border:none}.wp-block-pullquote.is-style-solid-color blockquote{margin-left:auto;margin-right:auto;text-align:left;max-width:60%}.wp-block-pullquote.is-style-solid-color blockquote p{margin-top:0;margin-bottom:0;font-size:32px}.wp-block-pullquote.is-style-solid-color blockquote cite{text-transform:none;font-style:normal}.wp-block-pullquote cite{color:inherit}.wp-block-quote.is-large,.wp-block-quote.is-style-large{margin:0 0 16px;padding:0 1em}.wp-block-quote.is-large p,.wp-block-quote.is-style-large p{font-size:24px;font-style:italic;line-height:1.6}.wp-block-quote.is-large cite,.wp-block-quote.is-large footer,.wp-block-quote.is-style-large cite,.wp-block-quote.is-style-large footer{font-size:18px;text-align:right}.wp-block-rss.alignleft{margin-right:2em}.wp-block-rss.alignright{margin-left:2em}.wp-block-rss.is-grid{display:flex;flex-wrap:wrap;padding:0;list-style:none}.wp-block-rss.is-grid li{margin:0 16px 16px 0;width:100%}@media (min-width:600px){.wp-block-rss.columns-2 li{width:calc(50% - 16px)}.wp-block-rss.columns-3 li{width:calc(33.33333% - 16px)}.wp-block-rss.columns-4 li{width:calc(25% - 16px)}.wp-block-rss.columns-5 li{width:calc(20% - 16px)}.wp-block-rss.columns-6 li{width:calc(16.66667% - 16px)}}.wp-block-rss__item-author,.wp-block-rss__item-publish-date{display:block;color:#6c7781;font-size:13px}.wp-block-search{display:flex;flex-wrap:wrap}.wp-block-search .wp-block-search__label{width:100%}.wp-block-search .wp-block-search__input{flex-grow:1;max-width:360px}.wp-block-search .wp-block-search__button{margin-left:10px}.wp-block-separator.is-style-wide{border-bottom-width:1px}.wp-block-separator.is-style-dots{background:none!important;border:none;text-align:center;max-width:none;line-height:1;height:auto}.wp-block-separator.is-style-dots:before{content:"\00b7 \00b7 \00b7";color:currentColor;font-size:20px;letter-spacing:2em;padding-left:2em;font-family:serif}.wp-block-social-links{display:flex;justify-content:flex-start;padding-left:0;padding-right:0;margin-left:0}.wp-block-social-links .wp-social-link a,.wp-block-social-links .wp-social-link a:hover{text-decoration:none;border-bottom:0;box-shadow:none}.wp-social-link{display:block;width:36px;height:36px;border-radius:36px;margin-right:8px;transition:transform .1s ease}@media (prefers-reduced-motion:reduce){.wp-social-link{transition-duration:0s}}.wp-social-link a{padding:6px;display:block;line-height:0;transition:transform .1s ease}.wp-social-link a,.wp-social-link a:active,.wp-social-link a:hover,.wp-social-link a:visited,.wp-social-link svg{color:currentColor;fill:currentColor}.wp-social-link:hover{transform:scale(1.1)}.wp-block-social-links.aligncenter{justify-content:center;display:flex}.wp-block-social-links:not(.is-style-logos-only) .wp-social-link{background-color:#f0f0f0;color:#444}.wp-block-social-links:not(.is-style-logos-only) .wp-social-link-amazon{background-color:#f90;color:#fff}.wp-block-social-links:not(.is-style-logos-only) .wp-social-link-bandcamp{background-color:#1ea0c3;color:#fff}.wp-block-social-links:not(.is-style-logos-only) .wp-social-link-behance{background-color:#0757fe;color:#fff}.wp-block-social-links:not(.is-style-logos-only) .wp-social-link-codepen{background-color:#1e1f26;color:#fff}.wp-block-social-links:not(.is-style-logos-only) .wp-social-link-deviantart{background-color:#02e49b;color:#fff}.wp-block-social-links:not(.is-style-logos-only) .wp-social-link-dribbble{background-color:#e94c89;color:#fff}.wp-block-social-links:not(.is-style-logos-only) .wp-social-link-dropbox{background-color:#4280ff;color:#fff}.wp-block-social-links:not(.is-style-logos-only) .wp-social-link-etsy{background-color:#f45800;color:#fff}.wp-block-social-links:not(.is-style-logos-only) .wp-social-link-facebook{background-color:#1977f2;color:#fff}.wp-block-social-links:not(.is-style-logos-only) .wp-social-link-fivehundredpx{background-color:#000;color:#fff}.wp-block-social-links:not(.is-style-logos-only) .wp-social-link-flickr{background-color:#0461dd;color:#fff}.wp-block-social-links:not(.is-style-logos-only) .wp-social-link-foursquare{background-color:#e65678;color:#fff}.wp-block-social-links:not(.is-style-logos-only) .wp-social-link-github{background-color:#24292d;color:#fff}.wp-block-social-links:not(.is-style-logos-only) .wp-social-link-goodreads{background-color:#eceadd;color:#382110}.wp-block-social-links:not(.is-style-logos-only) .wp-social-link-google{background-color:#ea4434;color:#fff}.wp-block-social-links:not(.is-style-logos-only) .wp-social-link-instagram{background-color:#f00075;color:#fff}.wp-block-social-links:not(.is-style-logos-only) .wp-social-link-lastfm{background-color:#e21b24;color:#fff}.wp-block-social-links:not(.is-style-logos-only) .wp-social-link-linkedin{background-color:#0577b5;color:#fff}.wp-block-social-links:not(.is-style-logos-only) .wp-social-link-mastodon{background-color:#3288d4;color:#fff}.wp-block-social-links:not(.is-style-logos-only) .wp-social-link-medium{background-color:#02ab6c;color:#fff}.wp-block-social-links:not(.is-style-logos-only) .wp-social-link-meetup{background-color:#f6405f;color:#fff}.wp-block-social-links:not(.is-style-logos-only) .wp-social-link-pinterest{background-color:#e60122;color:#fff}.wp-block-social-links:not(.is-style-logos-only) .wp-social-link-pocket{background-color:#ef4155;color:#fff}.wp-block-social-links:not(.is-style-logos-only) .wp-social-link-reddit{background-color:#fe4500;color:#fff}.wp-block-social-links:not(.is-style-logos-only) .wp-social-link-skype{background-color:#0478d7;color:#fff}.wp-block-social-links:not(.is-style-logos-only) .wp-social-link-snapchat{background-color:#fefc00;color:#fff;stroke:#000}.wp-block-social-links:not(.is-style-logos-only) .wp-social-link-soundcloud{background-color:#ff5600;color:#fff}.wp-block-social-links:not(.is-style-logos-only) .wp-social-link-spotify{background-color:#1bd760;color:#fff}.wp-block-social-links:not(.is-style-logos-only) .wp-social-link-tumblr{background-color:#011835;color:#fff}.wp-block-social-links:not(.is-style-logos-only) .wp-social-link-twitch{background-color:#6440a4;color:#fff}.wp-block-social-links:not(.is-style-logos-only) .wp-social-link-twitter{background-color:#21a1f3;color:#fff}.wp-block-social-links:not(.is-style-logos-only) .wp-social-link-vimeo{background-color:#1eb7ea;color:#fff}.wp-block-social-links:not(.is-style-logos-only) .wp-social-link-vk{background-color:#4680c2;color:#fff}.wp-block-social-links:not(.is-style-logos-only) .wp-social-link-wordpress{background-color:#3499cd;color:#fff}.wp-block-social-links:not(.is-style-logos-only) .wp-social-link-yelp{background-color:#d32422;color:#fff}.wp-block-social-links:not(.is-style-logos-only) .wp-social-link-youtube{background-color:#ff0100;color:#fff}.wp-block-social-links.is-style-logos-only .wp-social-link{background:none;padding:4px}.wp-block-social-links.is-style-logos-only .wp-social-link svg{width:28px;height:28px}.wp-block-social-links.is-style-logos-only .wp-social-link-amazon{color:#f90}.wp-block-social-links.is-style-logos-only .wp-social-link-bandcamp{color:#1ea0c3}.wp-block-social-links.is-style-logos-only .wp-social-link-behance{color:#0757fe}.wp-block-social-links.is-style-logos-only .wp-social-link-codepen{color:#1e1f26}.wp-block-social-links.is-style-logos-only .wp-social-link-deviantart{color:#02e49b}.wp-block-social-links.is-style-logos-only .wp-social-link-dribbble{color:#e94c89}.wp-block-social-links.is-style-logos-only .wp-social-link-dropbox{color:#4280ff}.wp-block-social-links.is-style-logos-only .wp-social-link-etsy{color:#f45800}.wp-block-social-links.is-style-logos-only .wp-social-link-facebook{color:#1977f2}.wp-block-social-links.is-style-logos-only .wp-social-link-fivehundredpx{color:#000}.wp-block-social-links.is-style-logos-only .wp-social-link-flickr{color:#0461dd}.wp-block-social-links.is-style-logos-only .wp-social-link-foursquare{color:#e65678}.wp-block-social-links.is-style-logos-only .wp-social-link-github{color:#24292d}.wp-block-social-links.is-style-logos-only .wp-social-link-goodreads{color:#382110}.wp-block-social-links.is-style-logos-only .wp-social-link-google{color:#ea4434}.wp-block-social-links.is-style-logos-only .wp-social-link-instagram{color:#f00075}.wp-block-social-links.is-style-logos-only .wp-social-link-lastfm{color:#e21b24}.wp-block-social-links.is-style-logos-only .wp-social-link-linkedin{color:#0577b5}.wp-block-social-links.is-style-logos-only .wp-social-link-mastodon{color:#3288d4}.wp-block-social-links.is-style-logos-only .wp-social-link-medium{color:#02ab6c}.wp-block-social-links.is-style-logos-only .wp-social-link-meetup{color:#f6405f}.wp-block-social-links.is-style-logos-only .wp-social-link-pinterest{color:#e60122}.wp-block-social-links.is-style-logos-only .wp-social-link-pocket{color:#ef4155}.wp-block-social-links.is-style-logos-only .wp-social-link-reddit{color:#fe4500}.wp-block-social-links.is-style-logos-only .wp-social-link-skype{color:#0478d7}.wp-block-social-links.is-style-logos-only .wp-social-link-snapchat{color:#fff;stroke:#000}.wp-block-social-links.is-style-logos-only .wp-social-link-soundcloud{color:#ff5600}.wp-block-social-links.is-style-logos-only .wp-social-link-spotify{color:#1bd760}.wp-block-social-links.is-style-logos-only .wp-social-link-tumblr{color:#011835}.wp-block-social-links.is-style-logos-only .wp-social-link-twitch{color:#6440a4}.wp-block-social-links.is-style-logos-only .wp-social-link-twitter{color:#21a1f3}.wp-block-social-links.is-style-logos-only .wp-social-link-vimeo{color:#1eb7ea}.wp-block-social-links.is-style-logos-only .wp-social-link-vk{color:#4680c2}.wp-block-social-links.is-style-logos-only .wp-social-link-wordpress{color:#3499cd}.wp-block-social-links.is-style-logos-only .wp-social-link-yelp{background-color:#d32422;color:#fff}.wp-block-social-links.is-style-logos-only .wp-social-link-youtube{color:#ff0100}.wp-block-social-links.is-style-pill-shape .wp-social-link{width:auto}.wp-block-social-links.is-style-pill-shape .wp-social-link a{padding-left:16px;padding-right:16px}.wp-block-spacer{clear:both}p.wp-block-subhead{font-size:1.1em;font-style:italic;opacity:.75}.wp-block-table{overflow-x:auto}.wp-block-table table{width:100%}.wp-block-table .has-fixed-layout{table-layout:fixed;width:100%}.wp-block-table .has-fixed-layout td,.wp-block-table .has-fixed-layout th{word-break:break-word}.wp-block-table.aligncenter,.wp-block-table.alignleft,.wp-block-table.alignright{display:table;width:auto}.wp-block-table.aligncenter td,.wp-block-table.aligncenter th,.wp-block-table.alignleft td,.wp-block-table.alignleft th,.wp-block-table.alignright td,.wp-block-table.alignright th{word-break:break-word}.wp-block-table .has-subtle-light-gray-background-color{background-color:#f3f4f5}.wp-block-table .has-subtle-pale-green-background-color{background-color:#e9fbe5}.wp-block-table .has-subtle-pale-blue-background-color{background-color:#e7f5fe}.wp-block-table .has-subtle-pale-pink-background-color{background-color:#fcf0ef}.wp-block-table.is-style-stripes{border-spacing:0;border-collapse:inherit;background-color:transparent;border-bottom:1px solid #f3f4f5}.wp-block-table.is-style-stripes tbody tr:nth-child(odd){background-color:#f3f4f5}.wp-block-table.is-style-stripes.has-subtle-light-gray-background-color tbody tr:nth-child(odd){background-color:#f3f4f5}.wp-block-table.is-style-stripes.has-subtle-pale-green-background-color tbody tr:nth-child(odd){background-color:#e9fbe5}.wp-block-table.is-style-stripes.has-subtle-pale-blue-background-color tbody tr:nth-child(odd){background-color:#e7f5fe}.wp-block-table.is-style-stripes.has-subtle-pale-pink-background-color tbody tr:nth-child(odd){background-color:#fcf0ef}.wp-block-table.is-style-stripes td,.wp-block-table.is-style-stripes th{border-color:transparent}.wp-block-text-columns,.wp-block-text-columns.aligncenter{display:flex}.wp-block-text-columns .wp-block-column{margin:0 16px;padding:0}.wp-block-text-columns .wp-block-column:first-child{margin-left:0}.wp-block-text-columns .wp-block-column:last-child{margin-right:0}.wp-block-text-columns.columns-2 .wp-block-column{width:50%}.wp-block-text-columns.columns-3 .wp-block-column{width:33.33333%}.wp-block-text-columns.columns-4 .wp-block-column{width:25%}.wp-block-video{margin-left:0;margin-right:0}.wp-block-video video{max-width:100%}@supports ((position:-webkit-sticky) or (position:sticky)){.wp-block-video [poster]{object-fit:cover}}.wp-block-video.aligncenter{text-align:center}.wp-block-video figcaption{margin-top:.5em;margin-bottom:1em}:root .has-pale-pink-background-color{background-color:#f78da7}:root .has-vivid-red-background-color{background-color:#cf2e2e}:root .has-luminous-vivid-orange-background-color{background-color:#ff6900}:root .has-luminous-vivid-amber-background-color{background-color:#fcb900}:root .has-light-green-cyan-background-color{background-color:#7bdcb5}:root .has-vivid-green-cyan-background-color{background-color:#00d084}:root .has-pale-cyan-blue-background-color{background-color:#8ed1fc}:root .has-vivid-cyan-blue-background-color{background-color:#0693e3}:root .has-vivid-purple-background-color{background-color:#9b51e0}:root .has-very-light-gray-background-color{background-color:#eee}:root .has-cyan-bluish-gray-background-color{background-color:#abb8c3}:root .has-very-dark-gray-background-color{background-color:#313131}:root .has-pale-pink-color{color:#f78da7}:root .has-vivid-red-color{color:#cf2e2e}:root .has-luminous-vivid-orange-color{color:#ff6900}:root .has-luminous-vivid-amber-color{color:#fcb900}:root .has-light-green-cyan-color{color:#7bdcb5}:root .has-vivid-green-cyan-color{color:#00d084}:root .has-pale-cyan-blue-color{color:#8ed1fc}:root .has-vivid-cyan-blue-color{color:#0693e3}:root .has-vivid-purple-color{color:#9b51e0}:root .has-very-light-gray-color{color:#eee}:root .has-cyan-bluish-gray-color{color:#abb8c3}:root .has-very-dark-gray-color{color:#313131}:root .has-vivid-cyan-blue-to-vivid-purple-gradient-background{background:linear-gradient(135deg,#0693e3,#9b51e0)}:root .has-vivid-green-cyan-to-vivid-cyan-blue-gradient-background{background:linear-gradient(135deg,#00d084,#0693e3)}:root .has-light-green-cyan-to-vivid-green-cyan-gradient-background{background:linear-gradient(135deg,#7adcb4,#00d082)}:root .has-luminous-vivid-amber-to-luminous-vivid-orange-gradient-background{background:linear-gradient(135deg,#fcb900,#ff6900)}:root .has-luminous-vivid-orange-to-vivid-red-gradient-background{background:linear-gradient(135deg,#ff6900,#cf2e2e)}:root .has-very-light-gray-to-cyan-bluish-gray-gradient-background{background:linear-gradient(135deg,#eee,#a9b8c3)}:root .has-cool-to-warm-spectrum-gradient-background{background:linear-gradient(135deg,#4aeadc,#9778d1 20%,#cf2aba 40%,#ee2c82 60%,#fb6962 80%,#fef84c)}:root .has-blush-light-purple-gradient-background{background:linear-gradient(135deg,#ffceec,#9896f0)}:root .has-blush-bordeaux-gradient-background{background:linear-gradient(135deg,#fecda5,#fe2d2d 50%,#6b003e)}:root .has-purple-crush-gradient-background{background:linear-gradient(135deg,#34e2e4,#4721fb 50%,#ab1dfe)}:root .has-luminous-dusk-gradient-background{background:linear-gradient(135deg,#ffcb70,#c751c0 50%,#4158d0)}:root .has-hazy-dawn-gradient-background{background:linear-gradient(135deg,#faaca8,#dad0ec)}:root .has-pale-ocean-gradient-background{background:linear-gradient(135deg,#fff5cb,#b6e3d4 50%,#33a7b5)}:root .has-electric-grass-gradient-background{background:linear-gradient(135deg,#caf880,#71ce7e)}:root .has-subdued-olive-gradient-background{background:linear-gradient(135deg,#fafae1,#67a671)}:root .has-atomic-cream-gradient-background{background:linear-gradient(135deg,#fdd79a,#004a59)}:root .has-nightshade-gradient-background{background:linear-gradient(135deg,#330968,#31cdcf)}:root .has-midnight-gradient-background{background:linear-gradient(135deg,#020381,#2874fc)}.has-small-font-size{font-size:13px}.has-normal-font-size,.has-regular-font-size{font-size:16px}.has-medium-font-size{font-size:20px}.has-large-font-size{font-size:36px}.has-huge-font-size,.has-larger-font-size{font-size:42px}.has-text-align-center{text-align:center}.has-text-align-left{text-align:left}.has-text-align-right{text-align:right}.cc-window{opacity:1;transition:opacity 1s ease}.cc-window.cc-invisible{opacity:0}.cc-animate.cc-revoke{transition:transform 1s ease}.cc-animate.cc-revoke.cc-top{transform:translateY(-2em)}.cc-animate.cc-revoke.cc-bottom{transform:translateY(2em)}.cc-animate.cc-revoke.cc-active.cc-bottom,.cc-animate.cc-revoke.cc-active.cc-top,.cc-revoke:hover{transform:translateY(0)}.cc-grower{max-height:0;overflow:hidden;transition:max-height 1s}.cc-link,.cc-revoke:hover{text-decoration:underline}.cc-revoke,.cc-window{position:fixed;overflow:hidden;box-sizing:border-box;font-family:Helvetica,Calibri,Arial,sans-serif;font-size:16px;line-height:1.5em;display:-ms-flexbox;display:flex;-ms-flex-wrap:nowrap;flex-wrap:nowrap;z-index:9999}.cc-window.cc-static{position:static}.cc-window.cc-floating{padding:2em;max-width:24em;-ms-flex-direction:column;flex-direction:column}.cc-window.cc-banner{padding:1em 1.8em;width:100%;-ms-flex-direction:row;flex-direction:row}.cc-revoke{padding:.5em}.cc-header{font-size:18px;font-weight:700}.cc-btn,.cc-close,.cc-link,.cc-revoke{cursor:pointer}.cc-link{opacity:.8;display:inline-block;padding:.2em}.cc-link:hover{opacity:1}.cc-link:active,.cc-link:visited{color:initial}.cc-btn{display:block;padding:.4em .8em;font-size:.9em;font-weight:700;border-width:2px;border-style:solid;text-align:center;white-space:nowrap}.cc-highlight .cc-btn:first-child{background-color:transparent;border-color:transparent}.cc-highlight .cc-btn:first-child:focus,.cc-highlight .cc-btn:first-child:hover{background-color:transparent;text-decoration:underline}.cc-close{display:block;position:absolute;top:0;right:.5em;font-size:1em;opacity:.9;line-height:.75,padding:3px}.cc-close:focus,.cc-close:hover{opacity:1}.cc-revoke.cc-top{top:0;left:3em;border-bottom-left-radius:.5em;border-bottom-right-radius:.5em}.cc-revoke.cc-bottom{bottom:0;left:3em;border-top-left-radius:.5em;border-top-right-radius:.5em}.cc-revoke.cc-left{left:3em;right:unset}.cc-revoke.cc-right{right:3em;left:unset}.cc-top{top:1em}.cc-left{left:1em}.cc-right{right:1em}.cc-bottom{bottom:1em}.cc-floating>.cc-link{margin-bottom:1em}.cc-floating .cc-message{display:block;margin-bottom:1em}.cc-window.cc-floating .cc-compliance{-ms-flex:1 0 auto;flex:1 0 auto}.cc-window.cc-banner{-ms-flex-align:center;align-items:center}.cc-banner.cc-top{left:0;right:0;top:0}.cc-banner.cc-bottom{left:0;right:0;bottom:0}.cc-banner .cc-message{display:block;-ms-flex:1 1 auto;flex:1 1 auto;max-width:100%;margin-right:1em}.cc-compliance{display:-ms-flexbox;display:flex;-ms-flex-align:center;align-items:center;-ms-flex-line-pack:justify;align-content:space-between}.cc-floating .cc-compliance>.cc-btn{-ms-flex:1;flex:1}.cc-btn+.cc-btn{margin-left:.5em}@media print{.cc-revoke,.cc-window{display:none}}@media screen and (max-width:900px){.cc-btn{white-space:normal}}@media screen and (max-width:414px) and (orientation:portrait),screen and (max-width:736px) and (orientation:landscape){.cc-window.cc-top{top:0}.cc-window.cc-bottom{bottom:0}.cc-window.cc-banner,.cc-window.cc-floating,.cc-window.cc-left,.cc-window.cc-right{left:0;right:0}.cc-window.cc-banner{-ms-flex-direction:column;flex-direction:column}.cc-window.cc-banner .cc-compliance{-ms-flex:1 1 auto;flex:1 1 auto}.cc-window.cc-floating{max-width:none}.cc-window .cc-message{margin-bottom:1em}.cc-window.cc-banner{-ms-flex-align:unset;align-items:unset}.cc-window.cc-banner .cc-message{margin-right:0}}.cc-floating.cc-theme-classic{padding:1.2em;border-radius:5px}.cc-floating.cc-type-info.cc-theme-classic .cc-compliance{text-align:center;display:inline;-ms-flex:none;flex:none}.cc-theme-classic .cc-btn{border-radius:5px}.cc-theme-classic .cc-btn:last-child{min-width:140px}.cc-floating.cc-type-info.cc-theme-classic .cc-btn{display:inline-block}.cc-theme-edgeless.cc-window{padding:0}.cc-floating.cc-theme-edgeless .cc-message{margin:2em 2em 1.5em}.cc-banner.cc-theme-edgeless .cc-btn{margin:0;padding:.8em 1.8em;height:100%}.cc-banner.cc-theme-edgeless .cc-message{margin-left:1em}.cc-floating.cc-theme-edgeless .cc-btn+.cc-btn{margin-left:0}#trp-floater-ls{position:fixed;z-index:9999999;bottom:0;left:80%;border-radius:5px 5px 0 0;display:block;overflow:hidden}#trp-floater-ls.trp-color-dark{background:#1b1b1b;background:linear-gradient(0deg,rgba(27,27,27,1) 0%,rgba(84,84,84,1) 100%)}#trp-floater-ls.trp-color-light{background:#d6d6d6;background:linear-gradient(0deg,rgba(214,214,214,1) 0%,rgba(250,250,250,1) 100%)}#trp-floater-ls.trp-bottom-left{left:10%}#trp-floater-ls.trp-top-right{bottom:auto;top:0;border-radius:0 0 5px 5px}#trp-floater-ls.trp-top-left{bottom:auto;top:0;left:10%;border-radius:0 0 5px 5px}body.admin-bar #trp-floater-ls.trp-top-right,body.admin-bar #trp-floater-ls.trp-top-left{top:32px}@media screen and (max-width:782px){body.admin-bar #trp-floater-ls.trp-top-right,body.admin-bar #trp-floater-ls.trp-top-left{top:46px}}@media screen and (max-width:1000px){#trp-floater-ls{left:50%}}@media screen and (max-width:500px){#trp-floater-ls{left:10%}}#trp-floater-ls.trp-floater-ls-codes #trp-floater-ls-current-language a,#trp-floater-ls.trp-floater-ls-codes #trp-floater-ls-language-list{text-align:center}#trp-floater-ls.trp-floater-ls-flags #trp-floater-ls-current-language a img,#trp-floater-ls.trp-floater-ls-flags #trp-floater-ls-language-list a img{text-align:center;display:block;margin:0 auto}#trp-floater-ls-language-list{display:none}.trp-poweredby #trp-floater-ls-language-list .trp-language-wrap{padding:25px;width:auto}#trp-floater-ls.trp-top-right.trp-poweredby.trp-color-dark #trp-floater-ls-language-list #trp-floater-poweredby,#trp-floater-ls.trp-top-left.trp-poweredby.trp-color-dark #trp-floater-ls-language-list #trp-floater-poweredby{border-top:none;border-bottom:1px solid #747474}#trp-floater-ls.trp-top-right.trp-poweredby.trp-color-light #trp-floater-ls-language-list #trp-floater-poweredby,#trp-floater-ls.trp-top-left.trp-poweredby.trp-color-light #trp-floater-ls-language-list #trp-floater-poweredby{border-top:none;border-bottom:1px solid #aaa}.trp-color-dark.trp-poweredby #trp-floater-ls-language-list #trp-floater-poweredby{border-top:1px solid #747474;color:#b3b3b3}.trp-color-light.trp-poweredby #trp-floater-ls-language-list #trp-floater-poweredby{border-top:1px solid #aaa;color:gray}.trp-poweredby #trp-floater-ls-language-list #trp-floater-poweredby{padding:5px;text-align:center;font-size:10px}.trp-poweredby #trp-floater-ls-language-list #trp-floater-poweredby a{display:inline;padding:0 3px;border-radius:30px;background:#b3b3b3;color:#111;line-height:11px}.trp-poweredby #trp-floater-ls-language-list #trp-floater-poweredby a:hover{background:#f64f4f;color:#f1f1f1;opacity:1}#trp-floater-ls:focus #trp-floater-ls-current-language,#trp-floater-ls:hover #trp-floater-ls-current-language{display:none}#trp-floater-ls:focus #trp-floater-ls-language-list,#trp-floater-ls:hover #trp-floater-ls-language-list{display:block}#trp-floater-ls{box-shadow:0 0 5px #212121}#trp-floater-ls-current-language a,#trp-floater-ls-language-list a{display:block;padding:10px 15px;font-size:90%}#trp-floater-ls-current-language,#trp-floater-ls-language-list{text-align:left}#trp-floater-ls-current-language.trp-with-flags,#trp-floater-ls-language-list.trp-with-flags{text-align:left}#trp-floater-ls-current-language{display:block;width:100%;height:100%}.trp-color-dark #trp-floater-ls-current-language a,.trp-color-dark #trp-floater-ls-language-list a{color:#bdbdbd}.trp-color-light #trp-floater-ls-current-language a,.trp-color-light #trp-floater-ls-language-list a{color:#404040}.trp-color-dark #trp-floater-ls-current-language a,.trp-color-dark #trp-floater-ls-language-list a{display:block;width:auto;overflow:hidden;text-overflow:ellipsis;white-space:nowrap}#trp-floater-ls-language-list a:hover{color:#fafafa;background-color:#656565}#trp-floater-ls .trp-floater-ls-disabled-language{pointer-events:none;cursor:default}#trp-floater-ls .trp-with-flags .trp-flag-image{margin-right:5px;margin-top:-1px;vertical-align:middle;height:auto;max-width:100%;display:inline;padding:0}.trp-flag-image:dir(rtl){margin-left:5px}#trp-floater-ls a{text-decoration:none}.menu-item-object-language_switcher .trp-flag-image{display:inline-block;margin:-1px 5px;vertical-align:baseline;padding:0;border:0;border-radius:0}.trp-language-switcher{position:relative;width:auto;display:inline-block;padding:0;border:0;margin:2px;box-sizing:border-box}.trp-language-switcher>div{box-sizing:border-box;padding:3px 20px 3px 5px;border:1px solid #c1c1c1;border-radius:3px;background-image:linear-gradient(45deg,transparent 50%,gray 50%) , linear-gradient(135deg,gray 50%,transparent 50%);background-position:calc(100% - 8px) calc(1em + 0px),calc(100% - 3px) calc(1em + 0px);background-size:5px 5px , 5px 5px;background-repeat:no-repeat;background-color:#fff}.trp-language-switcher>div>a{display:block;padding:2px;border-radius:3px;color:#0769ad}.trp-language-switcher>div>a:hover{background:#f1f1f1}.trp-language-switcher>div>a.trp-ls-shortcode-disabled-language{cursor:default}.trp-language-switcher>div>a.trp-ls-shortcode-disabled-language:hover{background:0 0}.trp-language-switcher>div>a>img{display:inline;margin:0 3px;width:18px;height:12px;border-radius:0}.trp-language-switcher .trp-ls-shortcode-current-language{display:inline-block}.trp-language-switcher:focus .trp-ls-shortcode-current-language,.trp-language-switcher:hover .trp-ls-shortcode-current-language{visibility:hidden}.trp-language-switcher .trp-ls-shortcode-language{display:inline-block;height:1px;overflow:hidden;visibility:hidden;z-index:1}.trp-language-switcher:focus .trp-ls-shortcode-language,.trp-language-switcher:hover .trp-ls-shortcode-language{visibility:visible;height:auto;position:absolute;left:0;top:0;display:inline-block!important}#wpadminbar #wp-admin-bar-trp_edit_translation .ab-icon:before{content:'\f326';top:3px}@media screen and (max-width:782px){#wpadminbar #wp-admin-bar-trp_edit_translation>.ab-item{text-indent:0}#wpadminbar li#wp-admin-bar-trp_edit_translation{display:block}}#ez-toc-container{background:#f9f9f9;border:1px solid #aaa;border-radius:4px;box-shadow:0 1px 1px rgba(0,0,0,.05);display:table;margin-bottom:1em;padding:10px;position:relative;width:auto}div.ez-toc-widget-container{padding:0;position:relative}#ez-toc-container.ez-toc-light-blue{background:#edf6ff}#ez-toc-container.ez-toc-white{background:#fff}#ez-toc-container.ez-toc-black{background:#000}#ez-toc-container.ez-toc-transparent{background:none transparent}div.ez-toc-widget-container ul{display:block}div.ez-toc-widget-container li{border:none;padding:0}div.ez-toc-widget-container ul.ez-toc-list{padding:10px}#ez-toc-container ul ul,.ez-toc div.ez-toc-widget-container ul ul{margin-left:1.5em}#ez-toc-container li,#ez-toc-container ul{margin:0;padding:0}#ez-toc-container li,#ez-toc-container ul,#ez-toc-container ul li,div.ez-toc-widget-container,div.ez-toc-widget-container li{background:0 0;list-style:none none;line-height:1.6;margin:0;overflow:hidden;z-index:1}#ez-toc-container p.ez-toc-title{text-align:left;line-height:1.45;margin:0;padding:0}.ez-toc-title-container{display:table;width:100%}.ez-toc-title,.ez-toc-title-toggle{display:table-cell;text-align:left;vertical-align:middle}#ez-toc-container.ez-toc-black p.ez-toc-title{color:#fff}#ez-toc-container div.ez-toc-title-container+ul.ez-toc-list{margin-top:1em}.ez-toc-wrap-left{float:left;margin-right:10px}.ez-toc-wrap-right{float:right;margin-left:10px}#ez-toc-container a{color:#444;text-decoration:none;text-shadow:none}#ez-toc-container a:visited{color:#9f9f9f}#ez-toc-container a:hover{text-decoration:underline}#ez-toc-container.ez-toc-black a{color:#fff}#ez-toc-container.ez-toc-black a:visited{color:#fff}#ez-toc-container a.ez-toc-toggle{color:#444}#ez-toc-container.counter-flat ul,#ez-toc-container.counter-hierarchy ul,.ez-toc-widget-container.counter-flat ul,.ez-toc-widget-container.counter-hierarchy ul{counter-reset:item}#ez-toc-container.counter-numeric li,.ez-toc-widget-container.counter-numeric li{list-style-type:decimal;list-style-position:inside}#ez-toc-container.counter-decimal ul.ez-toc-list li a::before,.ez-toc-widget-container.counter-decimal ul.ez-toc-list li a::before{content:counters(item,".") ". ";counter-increment:item}#ez-toc-container.counter-roman li a::before,.ez-toc-widget-container.counter-roman ul.ez-toc-list li a::before{content:counters(item,".",upper-roman) ". ";counter-increment:item}.ez-toc-widget-container ul.ez-toc-list li::before{content:' ';position:absolute;left:0;right:0;height:30px;line-height:30px;z-index:-1}.ez-toc-widget-container ul.ez-toc-list li.active::before{background-color:#ededed}.ez-toc-widget-container li.active>a{font-weight:900}.ez-toc-btn{display:inline-block;padding:6px 12px;margin-bottom:0;font-size:14px;font-weight:400;line-height:1.428571429;text-align:center;white-space:nowrap;vertical-align:middle;cursor:pointer;background-image:none;border:1px solid transparent;border-radius:4px;-webkit-user-select:none;-moz-user-select:none;-ms-user-select:none;-o-user-select:none;user-select:none}.ez-toc-btn:focus{outline:thin dotted #333;outline:5px auto -webkit-focus-ring-color;outline-offset:-2px}.ez-toc-btn:focus,.ez-toc-btn:hover{color:#333;text-decoration:none}.ez-toc-btn.active,.ez-toc-btn:active{background-image:none;outline:0;box-shadow:inset 0 3px 5px rgba(0,0,0,.125)}.ez-toc-btn-default{color:#333;background-color:#fff;border-color:#ccc}.ez-toc-btn-default.active,.ez-toc-btn-default:active,.ez-toc-btn-default:focus,.ez-toc-btn-default:hover{color:#333;background-color:#ebebeb;border-color:#adadad}.ez-toc-btn-default.active,.ez-toc-btn-default:active{background-image:none}.ez-toc-btn-sm,.ez-toc-btn-xs{padding:5px 10px;font-size:12px;line-height:1.5;border-radius:3px}.ez-toc-btn-xs{padding:1px 5px}.ez-toc-btn-default{text-shadow:0 -1px 0 rgba(0,0,0,.2);box-shadow:inset 0 1px 0 rgba(255,255,255,.15) , 0 1px 1px rgba(0,0,0,.075)}.ez-toc-btn-default:active{box-shadow:inset 0 3px 5px rgba(0,0,0,.125)}.btn.active,.ez-toc-btn:active{background-image:none}.ez-toc-btn-default{text-shadow:0 1px 0 #fff;background-image:linear-gradient(to bottom,#fff 0,#e0e0e0 100%);background-repeat:repeat-x;border-color:#dbdbdb;border-color:#ccc}.ez-toc-btn-default:focus,.ez-toc-btn-default:hover{background-color:#e0e0e0;background-position:0 -15px}.ez-toc-btn-default.active,.ez-toc-btn-default:active{background-color:#e0e0e0;border-color:#dbdbdb}.ez-toc-pull-right{float:right!important;margin-left:10px}.ez-toc-glyphicon{position:relative;top:1px;display:inline-block;font-family:'Glyphicons Halflings';-webkit-font-smoothing:antialiased;font-style:normal;font-weight:400;line-height:1;-moz-osx-font-smoothing:grayscale}.ez-toc-glyphicon:empty{width:1em}.ez-toc-toggle i.ez-toc-glyphicon{font-size:16px;margin-left:2px}[class*="ez-toc-icon-"]{font-family:ez-toc-icomoon!important;speak:none;font-style:normal;font-weight:400;font-variant:normal;text-transform:none;line-height:1;-webkit-font-smoothing:antialiased;-moz-osx-font-smoothing:grayscale}.ez-toc-icon-toggle:before{content:"\e87a"}div#ez-toc-container p.ez-toc-title{font-size:120%}div#ez-toc-container p.ez-toc-title{font-weight:500}div#ez-toc-container ul li{font-size:95%}html{font-family:'Open Sans';font-size:16.5px;font-weight:400;line-height:1.7;-webkit-text-size-adjust:100%;background:#f7f7f7;color:rgba(255,255,255,.6);-webkit-font-smoothing:antialiased;-moz-osx-font-smoothing:grayscale;text-rendering:optimizeLegibility}body{margin:0}a:active,a:hover{outline:0}.uk-link,a{color:#8dd4d3;text-decoration:none;cursor:pointer}.uk-link-toggle:focus .uk-link,.uk-link-toggle:hover .uk-link,.uk-link:hover,a:hover{color:#ba2a2a;text-decoration:none}abbr[title]{text-decoration:underline dotted;-webkit-text-decoration-style:dotted}b,strong{font-weight:bolder}:not(pre)>code,:not(pre)>kbd,:not(pre)>samp{font-family:Consolas,monaco,monospace;font-size:14px;color:#ba2a2a;white-space:nowrap}em{color:#ba2a2a}ins{background:rgba(186,42,42,.2);color:#7c1c1c;text-decoration:none}mark{background:rgba(186,42,42,.5);color:#fff}q{font-style:italic}small{font-size:80%}sub,sup{font-size:75%;line-height:0;position:relative;vertical-align:baseline}sup{top:-.5em}sub{bottom:-.25em}audio,canvas,iframe,img,svg,video{vertical-align:middle}canvas,img,video{max-width:100%;height:auto;box-sizing:border-box}@supports (display:block){svg{max-width:100%;height:auto;box-sizing:border-box}}svg:not(:root){overflow:hidden}img:not([src]){min-width:1px;visibility:hidden}iframe{border:0}address,dl,fieldset,figure,ol,p,pre,ul{margin:0 0 30px}*+address,*+dl,*+fieldset,*+figure,*+ol,*+p,*+pre,*+ul{margin-top:30px}.uk-h1,.uk-h2,.uk-h3,.uk-h4,.uk-h5,.uk-h6,.uk-heading-2xlarge,.uk-heading-large,.uk-heading-medium,.uk-heading-small,.uk-heading-xlarge,h1,h2,h3,h4,h5,h6{margin:0 0 30px;font-family:'Work Sans';font-weight:500;color:#fff;text-transform:inherit;letter-spacing:-2px}*+.uk-h1,*+.uk-h2,*+.uk-h3,*+.uk-h4,*+.uk-h5,*+.uk-h6,*+.uk-heading-2xlarge,*+.uk-heading-large,*+.uk-heading-medium,*+.uk-heading-small,*+.uk-heading-xlarge,*+h1,*+h2,*+h3,*+h4,*+h5,*+h6{margin-top:40px}.uk-h1,h1{font-size:37.4px;line-height:1.2;font-family:'Work Sans';font-weight:500;letter-spacing:-1.5px}.uk-h2,h2{font-size:32.3px;line-height:1.3;font-family:'Work Sans';font-weight:500;letter-spacing:-1px}.uk-h3,h3{font-size:30px;line-height:1.2;font-family:'Work Sans';font-weight:500;letter-spacing:-.75px}.uk-h4,h4{font-size:26px;line-height:1.4;font-family:'Work Sans';letter-spacing:-.75px}.uk-h5,h5{font-size:20px;line-height:1.4;font-family:'Work Sans';letter-spacing:-.5px}.uk-h6,h6{font-size:16.5px;line-height:1.4;font-family:'Work Sans';font-weight:400;letter-spacing:-.6px}@media (min-width:960px){.uk-h1,h1{font-size:44px}.uk-h2,h2{font-size:38px}}ol,ul{padding-left:30px}ol>li>ol,ol>li>ul,ul>li>ol,ul>li>ul{margin:0}dt{font-weight:700}dd{margin-left:0}.uk-hr,hr{overflow:visible;text-align:inherit;margin:0 0 30px;border:0;border-top:1px solid rgba(255,255,255,.12)}*+.uk-hr,*+hr{margin-top:30px}address{font-style:normal}blockquote{margin:0 0 30px;font-size:22px;line-height:1.4;font-style:normal;color:#fff;font-family:'Work Sans';font-weight:500;letter-spacing:-1px}*+blockquote{margin-top:30px}blockquote p:last-of-type{margin-bottom:0}blockquote footer{margin-top:20px;font-size:14px;line-height:1.5;color:rgba(255,255,255,.6);font-family:'Work Sans';font-weight:400;letter-spacing:-.6px}pre{font:14px/1.5 Consolas,monaco,monospace;color:rgba(255,255,255,.6);-moz-tab-size:4;tab-size:4;overflow:auto;padding:20px;background:#003144}pre code{font-family:Consolas,monaco,monospace}::selection{background:rgba(186,42,42,.7);color:#1e212c;text-shadow:none}details,main{display:block}summary{display:list-item}template{display:none}.uk-breakpoint-s:before{content:'640px'}.uk-breakpoint-m:before{content:'960px'}.uk-breakpoint-l:before{content:'1200px'}.uk-breakpoint-xl:before{content:'1600px'}:root{--uk-breakpoint-s:640px;--uk-breakpoint-m:960px;--uk-breakpoint-l:1200px;--uk-breakpoint-xl:1600px}.uk-link-muted a,a.uk-link-muted{color:rgba(255,255,255,.8)}.uk-link-muted a:hover,.uk-link-toggle:focus .uk-link-muted,.uk-link-toggle:hover .uk-link-muted,a.uk-link-muted:hover{color:rgba(255,255,255,.6)}.uk-link-text a,a.uk-link-text{color:inherit}.uk-link-text a:hover,.uk-link-toggle:focus .uk-link-text,.uk-link-toggle:hover .uk-link-text,a.uk-link-text:hover{color:rgba(255,255,255,.8)}.uk-link-heading a,a.uk-link-heading{color:inherit}.uk-link-heading a:hover,.uk-link-toggle:focus .uk-link-heading,.uk-link-toggle:hover .uk-link-heading,a.uk-link-heading:hover{color:#ba2a2a;text-decoration:none}.uk-link-reset a,a.uk-link-reset{color:inherit!important;text-decoration:none!important}.uk-link-toggle{color:inherit!important;text-decoration:none!important}.uk-link-toggle:focus{outline:0}.uk-heading-small{font-size:41.6px;line-height:1.2;color:#fff;font-family:'Work Sans';font-weight:500;letter-spacing:-2px}.uk-heading-medium{font-size:48.365625px;line-height:1.1;color:#fff;font-family:'Work Sans';font-weight:500;letter-spacing:-2px}.uk-heading-large{font-size:56.95px;line-height:1.1;color:#fff;font-family:'Work Sans';font-weight:500;letter-spacing:-2px}.uk-heading-xlarge{font-size:67px;line-height:1;color:#fff;font-family:'Work Sans';font-weight:500;letter-spacing:-2px}.uk-heading-2xlarge{font-size:90px;line-height:1;color:#fff;font-family:'Work Sans';font-weight:500;letter-spacing:-2px}@media (min-width:960px){.uk-heading-small{font-size:52px}.uk-heading-medium{font-size:58.625px}.uk-heading-large{font-size:67px}.uk-heading-xlarge{font-size:90px}.uk-heading-2xlarge{font-size:120px}}@media (min-width:1200px){.uk-heading-medium{font-size:67px}.uk-heading-large{font-size:90px}.uk-heading-xlarge{font-size:120px}.uk-heading-2xlarge{font-size:170px}}.uk-heading-divider{padding-bottom:calc(5px + .1em);border-bottom:calc(.2px + .04em) solid rgba(255,255,255,.12)}.uk-heading-bullet{position:relative}.uk-heading-bullet:before{content:"";display:inline-block;position:relative;top:calc(-.1*1em);vertical-align:middle;height:calc(4px + .7em);margin-right:calc(5px + .2em);border-left:calc(5px + .1em) solid #ba2a2a}.uk-heading-line{overflow:hidden}.uk-heading-line>*{display:inline-block;position:relative}.uk-heading-line>:after,.uk-heading-line>:before{content:"";position:absolute;top:calc(50% - (calc(1px + .05em)/2));width:2000px;border-bottom:calc(1px + .05em) solid #fff}.uk-heading-line>:before{right:100%;margin-right:calc(5px + .3em)}.uk-heading-line>:after{left:100%;margin-left:calc(5px + .3em)}[class*="uk-divider"]{border:none;margin-bottom:30px}*+[class*="uk-divider"]{margin-top:30px}.uk-divider-icon{position:relative;height:20px;background-image:url(data:image/svg+xml;charset=UTF-8,%3Csvg%20width%3D%2214px%22%20height%3D%2214px%22%20viewBox%3D%220%200%2014%2014%22%20xmlns%3D%22http%3A%2F%2Fwww.w3.org%2F2000%2Fsvg%22%3E%0A%09%3Crect%20fill%3D%22%23BA2A2A%22%20x%3D%223.5%22%20y%3D%223.5%22%20width%3D%227%22%20height%3D%227%22%2F%3E%0A%3C%2Fsvg%3E);background-repeat:no-repeat;background-position:50% 50%}.uk-divider-icon:after,.uk-divider-icon:before{content:"";position:absolute;top:50%;max-width:calc(50% - (50px/2));border-bottom:1px solid rgba(255,255,255,.12)}.uk-divider-icon:before{right:calc(50% + (50px/2));width:100%}.uk-divider-icon:after{left:calc(50% + (50px/2));width:100%}.uk-divider-small{line-height:0}.uk-divider-small:after{content:"";display:inline-block;width:54px;max-width:100%;border-top:3px solid #ba2a2a;vertical-align:top}.uk-divider-vertical{width:1px;height:100px;margin-left:auto;margin-right:auto;border-left:1px solid rgba(255,255,255,.12)}.tm-child-list>ul,.uk-list{padding:0;list-style:none}.tm-child-list>ul>li:after,.tm-child-list>ul>li:before,.uk-list>li:after,.uk-list>li:before{content:"";display:table}.tm-child-list>ul>li:after,.uk-list>li:after{clear:both}.tm-child-list>ul>li>:last-child,.uk-list>li>:last-child{margin-bottom:0}.tm-child-list>ul ul,.uk-list ul{margin:0;padding-left:30px;list-style:none}.tm-child-list>ul>li:nth-child(n+2),.tm-child-list>ul>li>ul,.uk-list>li:nth-child(n+2),.uk-list>li>ul{margin-top:2px}.tm-child-list-divider>ul>li:nth-child(n+2),.uk-list-divider>li:nth-child(n+2){margin-top:20px;padding-top:20px;border-top:1px solid rgba(255,255,255,.2)}.uk-list-striped>li{padding:20px 16px}.uk-list-striped>li:nth-of-type(odd){background:#003144}.uk-list-striped>li:nth-child(n+2){margin-top:0}.uk-list-bullet>li{position:relative;padding-left:calc(1.7em + 20px)}.uk-list-bullet>li:before{content:"";position:absolute;top:0;left:0;width:1.7em;height:1.7em;background-image:url(data:image/svg+xml;charset=UTF-8,%3Csvg%20width%3D%226%22%20height%3D%226%22%20viewBox%3D%220%200%206%206%22%20xmlns%3D%22http%3A%2F%2Fwww.w3.org%2F2000%2Fsvg%22%3E%0A%20%20%20%20%3Ccircle%20fill%3D%22%23ffffff%22%20cx%3D%223%22%20cy%3D%223%22%20r%3D%223%22%20%2F%3E%0A%3C%2Fsvg%3E);background-repeat:no-repeat;background-position:50% 50%;display:block}.uk-list-large>li:nth-child(n+2),.uk-list-large>li>ul{margin-top:30px}.uk-list-large.tm-child-list-divider>ul>li:nth-child(n+2),.uk-list-large.uk-list-divider>li:nth-child(n+2){margin-top:30px;padding-top:30px}.uk-list-large.uk-list-striped>li{padding:30px}.uk-list-large.uk-list-striped>li:nth-child(n+2){margin-top:0}.uk-description-list>dt{color:#fff;font-size:17px;font-family:'Work Sans';font-weight:400;letter-spacing:-.6px}.uk-description-list>dt:nth-child(n+2){margin-top:30px}.uk-description-list>dd{font-size:16.5px}.uk-description-list-divider>dt:nth-child(n+2){margin-top:30px;padding-top:30px;border-top:1px solid rgba(255,255,255,.12)}.uk-table{border-collapse:collapse;border-spacing:0;width:100%;margin-bottom:30px}*+.uk-table{margin-top:30px}.uk-table th{padding:16px 12px;text-align:left;vertical-align:bottom;font-size:17.5px;font-weight:500;color:#fff;font-family:'Work Sans';text-transform:none;letter-spacing:-.5px}.uk-table td{padding:16px 12px;vertical-align:top}.uk-table td>:last-child{margin-bottom:0}.uk-table tfoot{font-size:14px}.uk-table caption{font-size:14px;text-align:left;color:rgba(255,255,255,.8)}.uk-table-middle,.uk-table-middle td{vertical-align:middle!important}.uk-table-divider>:first-child>tr:not(:first-child),.uk-table-divider>:not(:first-child)>tr,.uk-table-divider>tr:not(:first-child){border-top:1px solid rgba(255,255,255,.12)}.uk-table-striped tbody tr:nth-of-type(odd),.uk-table-striped>tr:nth-of-type(odd){background:#fdfdfd}.uk-table-hover tbody tr:hover,.uk-table-hover>tr:hover{background:#003144}.uk-table tbody tr.uk-active,.uk-table>tr.uk-active{background:#003144}.uk-table-small td,.uk-table-small th{padding:10px 12px}.uk-table-large td,.uk-table-large th{padding:22px 12px}.uk-table-justify td:first-child,.uk-table-justify th:first-child{padding-left:0}.uk-table-justify td:last-child,.uk-table-justify th:last-child{padding-right:0}.uk-table-shrink{width:1px}.uk-table-expand{min-width:150px}.uk-table-link{padding:0!important}.uk-table-link>a{display:block;padding:16px 12px}.uk-table-small .uk-table-link>a{padding:10px 12px}@media (max-width:959px){.uk-table-responsive,.uk-table-responsive tbody,.uk-table-responsive td,.uk-table-responsive th,.uk-table-responsive tr{display:block}.uk-table-responsive thead{display:none}.uk-table-responsive td,.uk-table-responsive th{width:auto!important;max-width:none!important;min-width:0!important;overflow:visible!important;white-space:normal!important}.uk-table-responsive .uk-table-link:not(:first-child)>a,.uk-table-responsive td:not(:first-child):not(.uk-table-link),.uk-table-responsive th:not(:first-child):not(.uk-table-link){padding-top:5px!important}.uk-table-responsive .uk-table-link:not(:last-child)>a,.uk-table-responsive td:not(:last-child):not(.uk-table-link),.uk-table-responsive th:not(:last-child):not(.uk-table-link){padding-bottom:5px!important}.uk-table-justify.uk-table-responsive td,.uk-table-justify.uk-table-responsive th{padding-left:0;padding-right:0}}.uk-table tbody tr{transition:background-color .1s linear}.uk-table-divider>:first-child>tr,.uk-table-divider>:first-child>tr:first-child,.uk-table-divider>tr:first-child{border-bottom:2px solid #ba2a2a}.uk-icon{margin:0;border:none;border-radius:0;overflow:visible;font:inherit;color:inherit;text-transform:none;padding:0;background-color:transparent;display:inline-block;fill:currentcolor;line-height:0}button.uk-icon:not(:disabled){cursor:pointer}.uk-icon::-moz-focus-inner{border:0;padding:0}.uk-icon:not(.uk-preserve) [fill*='#']:not(.uk-preserve){fill:currentcolor}.uk-icon:not(.uk-preserve) [stroke*='#']:not(.uk-preserve){stroke:currentcolor}.uk-icon>*{transform:translate(0,0)}.uk-icon-image{width:20px;height:20px;background-position:50% 50%;background-repeat:no-repeat;background-size:contain;vertical-align:middle}.uk-icon-link{color:rgba(255,255,255,.6)}.uk-icon-link:focus,.uk-icon-link:hover{color:rgba(255,255,255,.8);outline:0}.uk-active>.uk-icon-link,.uk-icon-link:active{color:rgba(242,242,242,.6)}.uk-icon-button{box-sizing:border-box;width:36px;height:36px;border-radius:500px;background:#003144;color:#1e212c;vertical-align:middle;display:inline-flex;justify-content:center;align-items:center;transition:.1s ease-in-out;transition-property:color , background-color , border-color , box-shadow}.uk-icon-button:focus,.uk-icon-button:hover{background-color:rgba(0,49,68,.8);color:#1e212c;outline:0}.uk-active>.uk-icon-button,.uk-icon-button:active{background-color:#000c11;color:#1e212c}.uk-range{box-sizing:border-box;margin:0;vertical-align:middle;max-width:100%;width:100%;-webkit-appearance:none;background:0 0;padding:0}.uk-range:focus{outline:0}.uk-range::-moz-focus-outer{border:none}.uk-range::-ms-track{height:15px;background:0 0;border-color:transparent;color:transparent}.uk-range:not(:disabled)::-webkit-slider-thumb{cursor:pointer}.uk-range:not(:disabled)::-moz-range-thumb{cursor:pointer}.uk-range:not(:disabled)::-ms-thumb{cursor:pointer}.uk-range::-webkit-slider-thumb{-webkit-appearance:none;margin-top:-7px;height:15px;width:15px;border-radius:500px;background:rgba(255,255,255,.6)}.uk-range::-moz-range-thumb{border:none;height:15px;width:15px;border-radius:500px;background:rgba(255,255,255,.6)}.uk-range::-ms-thumb{margin-top:0}.uk-range::-ms-thumb{border:none;height:15px;width:15px;border-radius:500px;background:rgba(255,255,255,.6)}.uk-range::-ms-tooltip{display:none}.uk-range::-webkit-slider-runnable-track{height:3px;background:#001f2b}.uk-range:active::-webkit-slider-runnable-track,.uk-range:focus::-webkit-slider-runnable-track{background:#000}.uk-range::-moz-range-track{height:3px;background:#001f2b}.uk-range:focus::-moz-range-track{background:#000}.uk-range::-ms-fill-lower,.uk-range::-ms-fill-upper{height:3px;background:#001f2b}.uk-range:focus::-ms-fill-lower,.uk-range:focus::-ms-fill-upper{background:#000}.uk-checkbox,.uk-input,.uk-radio,.uk-select,.uk-textarea{box-sizing:border-box;margin:0;border-radius:0;font:inherit}.uk-input{overflow:visible}.uk-select{text-transform:none}.uk-select optgroup{font:inherit;font-weight:700}.uk-textarea{overflow:auto}.uk-input[type="search"]::-webkit-search-cancel-button,.uk-input[type="search"]::-webkit-search-decoration{-webkit-appearance:none}.uk-input[type="number"]::-webkit-inner-spin-button,.uk-input[type="number"]::-webkit-outer-spin-button{height:auto}.uk-input::-moz-placeholder,.uk-textarea::-moz-placeholder{opacity:1}.uk-checkbox:not(:disabled),.uk-radio:not(:disabled){cursor:pointer}.uk-fieldset{border:none;margin:0;padding:0}.uk-input,.uk-textarea{-webkit-appearance:none}.uk-input,.uk-select,.uk-textarea{max-width:100%;width:100%;border:0 none;padding:0 10px;background:0 0;color:rgba(255,255,255,.6);transition:.2s ease-in-out;transition-property:color , background-color , border-color , box-shadow}.uk-input,.uk-select:not([multiple]):not([size]){height:50px;vertical-align:middle;display:inline-block;border-bottom:1px solid rgba(255,255,255,.3)}.uk-input:not(input),.uk-select:not(select){line-height:48px}.uk-select[multiple],.uk-select[size],.uk-textarea{padding-top:4px;padding-bottom:4px;vertical-align:top;border:1px solid rgba(255,255,255,.3)}.uk-input:focus,.uk-select:focus,.uk-textarea:focus{outline:0;background-color:transparent;color:rgba(255,255,255,.6);border-color:rgba(255,255,255,.6)!important}.uk-input:disabled,.uk-select:disabled,.uk-textarea:disabled{background-color:#003144;color:rgba(255,255,255,.8);border-color:rgba(255,255,255,.12)!important;box-shadow:none}.uk-input::-ms-input-placeholder{color:rgba(255,255,255,.8)!important}.uk-input::placeholder{color:rgba(255,255,255,.8)}.uk-textarea::-ms-input-placeholder{color:rgba(255,255,255,.8)!important}.uk-textarea::placeholder{color:rgba(255,255,255,.8)}.uk-form-small{font-size:14px}.uk-form-small:not(textarea):not([multiple]):not([size]){height:38px;padding-left:8px;padding-right:8px}.uk-form-small:not(select):not(input):not(textarea){line-height:36px}.uk-form-large{font-size:26px}.uk-form-large:not(textarea):not([multiple]):not([size]){height:62px;padding-left:12px;padding-right:12px}.uk-form-large:not(select):not(input):not(textarea){line-height:60px}.uk-form-danger,.uk-form-danger:focus{color:rgba(255,255,255,.6);border-color:#ba2a2a!important}.uk-form-success,.uk-form-success:focus{color:rgba(255,255,255,.6);border-color:#003144!important}.uk-form-blank{background:0 0;border-color:transparent!important}.uk-form-blank:focus{border-color:rgba(255,255,255,.12)!important;border-style:dashed}input.uk-form-width-xsmall{width:50px}select.uk-form-width-xsmall{width:75px}.uk-form-width-small{width:130px}.uk-form-width-medium{width:200px}.uk-form-width-large{width:500px}.uk-select:not([multiple]):not([size]){-webkit-appearance:none;-moz-appearance:none;padding-right:20px;background-image:url(data:image/svg+xml;charset=UTF-8,%3Csvg%20width%3D%2224%22%20height%3D%2216%22%20viewBox%3D%220%200%2024%2016%22%20xmlns%3D%22http%3A%2F%2Fwww.w3.org%2F2000%2Fsvg%22%3E%0A%20%20%20%20%3Cpolygon%20fill%3D%22rgba%28255,%20255,%20255,%200.6%29%22%20points%3D%2212%201%209%206%2015%206%22%20%2F%3E%0A%20%20%20%20%3Cpolygon%20fill%3D%22rgba%28255,%20255,%20255,%200.6%29%22%20points%3D%2212%2013%209%208%2015%208%22%20%2F%3E%0A%3C%2Fsvg%3E%0A);background-repeat:no-repeat;background-position:100% 50%}.uk-select:not([multiple]):not([size])::-ms-expand{display:none}.uk-select:not([multiple]):not([size]) option{color:#444}.uk-select:not([multiple]):not([size]):disabled{background-image:url(data:image/svg+xml;charset=UTF-8,%3Csvg%20width%3D%2224%22%20height%3D%2216%22%20viewBox%3D%220%200%2024%2016%22%20xmlns%3D%22http%3A%2F%2Fwww.w3.org%2F2000%2Fsvg%22%3E%0A%20%20%20%20%3Cpolygon%20fill%3D%22rgba%28255,%20255,%20255,%200.8%29%22%20points%3D%2212%201%209%206%2015%206%22%20%2F%3E%0A%20%20%20%20%3Cpolygon%20fill%3D%22rgba%28255,%20255,%20255,%200.8%29%22%20points%3D%2212%2013%209%208%2015%208%22%20%2F%3E%0A%3C%2Fsvg%3E%0A)}.uk-input[list]{padding-right:20px;background-repeat:no-repeat;background-position:100% 50%}.uk-input[list]:focus,.uk-input[list]:hover{background-image:url(data:image/svg+xml;charset=UTF-8,%3Csvg%20width%3D%2224%22%20height%3D%2216%22%20viewBox%3D%220%200%2024%2016%22%20xmlns%3D%22http%3A%2F%2Fwww.w3.org%2F2000%2Fsvg%22%3E%0A%20%20%20%20%3Cpolygon%20fill%3D%22rgba%28255,%20255,%20255,%200.6%29%22%20points%3D%2212%2012%208%206%2016%206%22%20%2F%3E%0A%3C%2Fsvg%3E%0A)}.uk-input[list]::-webkit-calendar-picker-indicator{display:none}.uk-checkbox,.uk-radio{display:inline-block;height:16px;width:16px;overflow:hidden;margin-top:-4px;vertical-align:middle;-webkit-appearance:none;-moz-appearance:none;background-color:transparent;background-repeat:no-repeat;background-position:50% 50%;transition:.2s ease-in-out;transition-property:background-color , border-color , box-shadow;border:1px solid rgba(255,255,255,.12)}.uk-radio{border-radius:50%}.uk-checkbox:focus,.uk-radio:focus{outline:0;border-color:#ba2a2a}.uk-checkbox:checked,.uk-checkbox:indeterminate,.uk-radio:checked{background-color:#ba2a2a;border-color:transparent}.uk-checkbox:checked:focus,.uk-checkbox:indeterminate:focus,.uk-radio:checked:focus{background-color:#a12424}.uk-radio:checked{background-image:url(data:image/svg+xml;charset=UTF-8,%3Csvg%20width%3D%2216%22%20height%3D%2216%22%20viewBox%3D%220%200%2016%2016%22%20xmlns%3D%22http%3A%2F%2Fwww.w3.org%2F2000%2Fsvg%22%3E%0A%20%20%20%20%3Ccircle%20fill%3D%22%231e212c%22%20cx%3D%228%22%20cy%3D%228%22%20r%3D%222%22%20%2F%3E%0A%3C%2Fsvg%3E)}.uk-checkbox:checked{background-image:url(data:image/svg+xml;charset=UTF-8,%3Csvg%20width%3D%2214%22%20height%3D%2211%22%20viewBox%3D%220%200%2014%2011%22%20xmlns%3D%22http%3A%2F%2Fwww.w3.org%2F2000%2Fsvg%22%3E%0A%20%20%20%20%3Cpolygon%20fill%3D%22%231e212c%22%20points%3D%2212%201%205%207.5%202%205%201%205.5%205%2010%2013%201.5%22%20%2F%3E%0A%3C%2Fsvg%3E%0A)}.uk-checkbox:indeterminate{background-image:url(data:image/svg+xml;charset=UTF-8,%3Csvg%20width%3D%2216%22%20height%3D%2216%22%20viewBox%3D%220%200%2016%2016%22%20xmlns%3D%22http%3A%2F%2Fwww.w3.org%2F2000%2Fsvg%22%3E%0A%20%20%20%20%3Crect%20fill%3D%22%231e212c%22%20x%3D%223%22%20y%3D%228%22%20width%3D%2210%22%20height%3D%221%22%20%2F%3E%0A%3C%2Fsvg%3E)}.uk-checkbox:disabled,.uk-radio:disabled{background-color:#003144;border-color:rgba(255,255,255,.12)}.uk-radio:disabled:checked{background-image:url(data:image/svg+xml;charset=UTF-8,%3Csvg%20width%3D%2216%22%20height%3D%2216%22%20viewBox%3D%220%200%2016%2016%22%20xmlns%3D%22http%3A%2F%2Fwww.w3.org%2F2000%2Fsvg%22%3E%0A%20%20%20%20%3Ccircle%20fill%3D%22rgba%28255,%20255,%20255,%200.8%29%22%20cx%3D%228%22%20cy%3D%228%22%20r%3D%222%22%20%2F%3E%0A%3C%2Fsvg%3E)}.uk-checkbox:disabled:checked{background-image:url(data:image/svg+xml;charset=UTF-8,%3Csvg%20width%3D%2214%22%20height%3D%2211%22%20viewBox%3D%220%200%2014%2011%22%20xmlns%3D%22http%3A%2F%2Fwww.w3.org%2F2000%2Fsvg%22%3E%0A%20%20%20%20%3Cpolygon%20fill%3D%22rgba%28255,%20255,%20255,%200.8%29%22%20points%3D%2212%201%205%207.5%202%205%201%205.5%205%2010%2013%201.5%22%20%2F%3E%0A%3C%2Fsvg%3E%0A)}.uk-checkbox:disabled:indeterminate{background-image:url(data:image/svg+xml;charset=UTF-8,%3Csvg%20width%3D%2216%22%20height%3D%2216%22%20viewBox%3D%220%200%2016%2016%22%20xmlns%3D%22http%3A%2F%2Fwww.w3.org%2F2000%2Fsvg%22%3E%0A%20%20%20%20%3Crect%20fill%3D%22rgba%28255,%20255,%20255,%200.8%29%22%20x%3D%223%22%20y%3D%228%22%20width%3D%2210%22%20height%3D%221%22%20%2F%3E%0A%3C%2Fsvg%3E)}.uk-legend{width:100%;color:inherit;padding:0;font-size:30px;line-height:1.4}.uk-form-custom{display:inline-block;position:relative;max-width:100%;vertical-align:middle}.uk-form-custom input[type="file"],.uk-form-custom select{position:absolute;top:0;z-index:1;width:100%;height:100%;left:0;-webkit-appearance:none;opacity:0;cursor:pointer}.uk-form-custom input[type="file"]{font-size:500px;overflow:hidden}.uk-form-label{font-size:16.5px;color:#fff;font-family:'Work Sans';letter-spacing:-.6px}.uk-form-stacked .uk-form-label{display:block;margin-bottom:5px}@media (max-width:959px){.uk-form-horizontal .uk-form-label{display:block;margin-bottom:5px}}@media (min-width:960px){.uk-form-horizontal .uk-form-label{width:200px;margin-top:7px;float:left}.uk-form-horizontal .uk-form-controls{margin-left:215px}.uk-form-horizontal .uk-form-controls-text{padding-top:7px}}.uk-form-icon{position:absolute;top:0;bottom:0;left:0;width:50px;display:inline-flex;justify-content:center;align-items:center;color:rgba(255,255,255,.8)}.uk-form-icon:hover{color:rgba(255,255,255,.6)}.uk-form-icon:not(a):not(button):not(input){pointer-events:none}.uk-form-icon:not(.uk-form-icon-flip)~.uk-input{padding-left:50px!important}.uk-form-icon-flip{right:0;left:auto}.uk-form-icon-flip~.uk-input{padding-right:50px!important}@media all and (-ms-high-contrast:none),(-ms-high-contrast:active){.uk-select:not([multiple]):not([size]) option{color:#444}}@supports (-ms-accelerator:true){.uk-select:not([multiple]):not([size]) option{color:#444}}.uk-button{margin:0;border:none;overflow:visible;font:inherit;color:inherit;text-transform:none;-webkit-appearance:none;border-radius:0;display:inline-block;box-sizing:border-box;padding:0 35px;vertical-align:middle;font-size:18px;line-height:46px;text-align:center;text-decoration:none;transition:.3s ease-in-out;transition-property:color , background-color , background-position , border-color , box-shadow;font-family:'Work Sans';letter-spacing:-.5px;border-radius:5;background-origin:border-box;background-size:200%;background-position-x:100%}.uk-button:not(:disabled){cursor:pointer}.uk-button::-moz-focus-inner{border:0;padding:0}.uk-button:hover{text-decoration:none;background-position-x:0}.uk-button:focus{outline:0;background-position-x:0}.uk-button-default{background-color:#2c3143;color:#fff;border:2px solid transparent;background-image:linear-gradient(90deg,#3e4357 50%,#2c3143 50%)}.uk-button-default:focus,.uk-button-default:hover{background-color:#2c3143;color:#fff;border-color:transparent;background-image:linear-gradient(90deg,#2c3143 50%,#353a4d 50%)}.uk-button-default.uk-active,.uk-button-default:active{background-color:#2c3143;color:rgba(255,255,255,.7);border-color:transparent;background-image:none}.uk-button-primary{background-color:#ba2a2a;color:#fff;border:2px solid transparent;background-image:linear-gradient(90deg,#a52525 50%,#ba2a2a 50%)}.uk-button-primary:focus,.uk-button-primary:hover{background-color:#a52525;color:#fff;border-color:transparent;background-image:linear-gradient(90deg,#a52525 50%,#ba2a2a 50%)}.uk-button-primary.uk-active,.uk-button-primary:active{background-color:#ba2a2a;color:rgba(255,255,255,.7);border-color:transparent;background-image:none}.uk-button-secondary{background-color:transparent;color:#fff;border:2px solid #ba2a2a;background-image:linear-gradient(90deg,#ba2a2a 50%,transparent 50%)}.uk-button-secondary:focus,.uk-button-secondary:hover{background-color:transparent;color:#fff;border-color:#ba2a2a;background-image:linear-gradient(90deg,#ba2a2a 50%,transparent 50%)}.uk-button-secondary.uk-active,.uk-button-secondary:active{background-color:#d44343;color:rgba(255,255,255,.7);border-color:#d44343;background-image:none}.uk-button-danger{background-color:#ba2a2a;color:#1e212c;border:2px solid transparent;background-image:linear-gradient(90deg,#a52525 50%,#ba2a2a 50%)}.uk-button-danger:focus,.uk-button-danger:hover{background-color:#a52525;color:#1e212c;border-color:transparent;background-image:linear-gradient(90deg,#a52525 50%,#ba2a2a 50%)}.uk-button-danger.uk-active,.uk-button-danger:active{background-color:#cf2f2f;color:rgba(30,33,44,.8);border-color:transparent;background-image:none}.uk-button-danger:disabled,.uk-button-default:disabled,.uk-button-primary:disabled,.uk-button-secondary:disabled{background-color:#003144;color:rgba(255,255,255,.8);border:2px solid transparent;background-image:none;box-shadow:none}.uk-button-small{padding:0 20px;line-height:34px;font-size:14px}.uk-button-large{padding:0 40px;line-height:58px;font-size:16.5px}.uk-button-text{padding:0;line-height:1.7;background:0 0;color:#fff;position:relative;padding-right:46px;border-radius:0}.uk-button-text:before{content:"";position:absolute;top:0;bottom:0;right:0;width:26px;background-image:url(data:image/svg+xml;charset=UTF-8,%3Csvg%20width%3D%2222%22%20height%3D%2214%22%20viewBox%3D%220%200%2022%2014%22%20xmlns%3D%22http%3A%2F%2Fwww.w3.org%2F2000%2Fsvg%22%3E%0A%20%20%3Cpath%20fill%3D%22none%22%20stroke%3D%22%23ffffff%22%20stroke-width%3D%222%22%20d%3D%22M14.4%201l5.8%205.9-5.8%206%22%2F%3E%0A%20%20%3Cpath%20fill-rule%3D%22evenodd%22%20clip-rule%3D%22evenodd%22%20fill%3D%22%23ffffff%22%20d%3D%22M0%206h18.8v2H0z%22%2F%3E%0A%3C%2Fsvg%3E);background-repeat:no-repeat;background-position:calc(100% - 5px) 50%;transition:background-position .2s ease-out}.uk-button-text:focus,.uk-button-text:hover{color:rgba(255,255,255,.6)}.uk-button-text:focus:before,.uk-button-text:hover:before{background-image:url(data:image/svg+xml;charset=UTF-8,%3Csvg%20width%3D%2222%22%20height%3D%2214%22%20viewBox%3D%220%200%2022%2014%22%20xmlns%3D%22http%3A%2F%2Fwww.w3.org%2F2000%2Fsvg%22%3E%0A%20%20%3Cpath%20fill%3D%22none%22%20stroke%3D%22%23ffffff%22%20stroke-width%3D%222%22%20d%3D%22M14.4%201l5.8%205.9-5.8%206%22%2F%3E%0A%20%20%3Cpath%20fill-rule%3D%22evenodd%22%20clip-rule%3D%22evenodd%22%20fill%3D%22%23ffffff%22%20d%3D%22M0%206h18.8v2H0z%22%2F%3E%0A%3C%2Fsvg%3E);background-position:100% 50%}.uk-button-text:disabled{color:rgba(255,255,255,.8)}.uk-button-link{padding:0;line-height:1.7;background:0 0;color:rgba(255,255,255,.6)}.uk-button-link:focus,.uk-button-link:hover{color:rgba(255,255,255,.6);text-decoration:none}.uk-button-link:disabled{color:rgba(255,255,255,.8);text-decoration:none}.uk-button-group{display:inline-flex;vertical-align:middle;position:relative}.uk-button-group>.uk-button:nth-child(n+2),.uk-button-group>div:nth-child(n+2) .uk-button{margin-left:-2px}.uk-button-group .uk-button.uk-active,.uk-button-group .uk-button:active,.uk-button-group .uk-button:focus,.uk-button-group .uk-button:hover{position:relative;z-index:1}.uk-button-group>.uk-button:not(:first-child):not(:last-child),.uk-button-group>div:not(:first-child):not(:last-child) .uk-button{border-radius:0}.uk-button-group>.uk-button:first-child,.uk-button-group>div:first-child .uk-button{border-top-right-radius:0;border-bottom-right-radius:0}.uk-button-group>.uk-button:last-child,.uk-button-group>div:last-child .uk-button{border-top-left-radius:0;border-bottom-left-radius:0}.uk-section{box-sizing:border-box;padding-top:40px;padding-bottom:40px}@media (min-width:960px){.uk-section{padding-top:70px;padding-bottom:70px}}.uk-section:after,.uk-section:before{content:"";display:table}.uk-section:after{clear:both}.uk-section>:last-child{margin-bottom:0}.uk-section-xsmall{padding-top:30px;padding-bottom:30px}.uk-section-small{padding-top:40px;padding-bottom:40px}.uk-section-large{padding-top:70px;padding-bottom:70px}@media (min-width:960px){.uk-section-large{padding-top:140px;padding-bottom:140px}}.uk-section-xlarge{padding-top:140px;padding-bottom:140px}@media (min-width:960px){.uk-section-xlarge{padding-top:210px;padding-bottom:210px}}.uk-section-default{background:#f7f7f7}.uk-section-muted{background:#003144}.uk-section-primary{background:#ba2a2a}.uk-section-secondary{background:#003144}.uk-container{box-sizing:content-box;max-width:1400px;margin-left:auto;margin-right:auto;padding-left:15px;padding-right:15px}@media (min-width:640px){.uk-container{padding-left:30px;padding-right:30px}}@media (min-width:960px){.uk-container{padding-left:40px;padding-right:40px}}.uk-container:after,.uk-container:before{content:"";display:table}.uk-container:after{clear:both}.uk-container>:last-child{margin-bottom:0}.uk-container .uk-container{padding-left:0;padding-right:0}.uk-container-xsmall{max-width:750px}.uk-container-small{max-width:900px}.uk-container-large{max-width:1600px}.uk-container-expand{max-width:none}.uk-container-expand-left{margin-left:0}.uk-container-expand-right{margin-right:0}@media (min-width:640px){.uk-container-expand-left.uk-container-xsmall,.uk-container-expand-right.uk-container-xsmall{max-width:calc(50% + (750px/2) - 30px)}.uk-container-expand-left.uk-container-small,.uk-container-expand-right.uk-container-small{max-width:calc(50% + (900px/2) - 30px)}}@media (min-width:960px){.uk-container-expand-left,.uk-container-expand-right{max-width:calc(50% + (1400px/2) - 40px)}.uk-container-expand-left.uk-container-xsmall,.uk-container-expand-right.uk-container-xsmall{max-width:calc(50% + (750px/2) - 40px)}.uk-container-expand-left.uk-container-small,.uk-container-expand-right.uk-container-small{max-width:calc(50% + (900px/2) - 40px)}.uk-container-expand-left.uk-container-large,.uk-container-expand-right.uk-container-large{max-width:calc(50% + (1600px/2) - 40px)}}.uk-container-item-padding-remove-left,.uk-container-item-padding-remove-right{width:calc(100% + 15px)}.uk-container-item-padding-remove-left{margin-left:-15px}.uk-container-item-padding-remove-right{margin-right:-15px}@media (min-width:640px){.uk-container-item-padding-remove-left,.uk-container-item-padding-remove-right{width:calc(100% + 30px)}.uk-container-item-padding-remove-left{margin-left:-30px}.uk-container-item-padding-remove-right{margin-right:-30px}}@media (min-width:960px){.uk-container-item-padding-remove-left,.uk-container-item-padding-remove-right{width:calc(100% + 40px)}.uk-container-item-padding-remove-left{margin-left:-40px}.uk-container-item-padding-remove-right{margin-right:-40px}}.uk-grid{display:flex;flex-wrap:wrap;margin:0;padding:0;list-style:none}.uk-grid>*{margin:0}.uk-grid>*>:last-child{margin-bottom:0}.uk-grid{margin-left:-30px}.uk-grid>*{padding-left:30px}*+.uk-grid-margin,.uk-grid+.uk-grid,.uk-grid>.uk-grid-margin{margin-top:30px}@media (min-width:1200px){.uk-grid{margin-left:-40px}.uk-grid>*{padding-left:40px}*+.uk-grid-margin,.uk-grid+.uk-grid,.uk-grid>.uk-grid-margin{margin-top:40px}}.uk-grid-column-small,.uk-grid-small{margin-left:-20px}.uk-grid-column-small>*,.uk-grid-small>*{padding-left:20px}*+.uk-grid-margin-small,.uk-grid+.uk-grid-row-small,.uk-grid+.uk-grid-small,.uk-grid-row-small>.uk-grid-margin,.uk-grid-small>.uk-grid-margin{margin-top:20px}.uk-grid-column-medium,.uk-grid-medium{margin-left:-30px}.uk-grid-column-medium>*,.uk-grid-medium>*{padding-left:30px}*+.uk-grid-margin-medium,.uk-grid+.uk-grid-medium,.uk-grid+.uk-grid-row-medium,.uk-grid-medium>.uk-grid-margin,.uk-grid-row-medium>.uk-grid-margin{margin-top:30px}.uk-grid-column-large,.uk-grid-large{margin-left:-40px}.uk-grid-column-large>*,.uk-grid-large>*{padding-left:40px}*+.uk-grid-margin-large,.uk-grid+.uk-grid-large,.uk-grid+.uk-grid-row-large,.uk-grid-large>.uk-grid-margin,.uk-grid-row-large>.uk-grid-margin{margin-top:40px}@media (min-width:1200px){.uk-grid-column-large,.uk-grid-large{margin-left:-70px}.uk-grid-column-large>*,.uk-grid-large>*{padding-left:70px}*+.uk-grid-margin-large,.uk-grid+.uk-grid-large,.uk-grid+.uk-grid-row-large,.uk-grid-large>.uk-grid-margin,.uk-grid-row-large>.uk-grid-margin{margin-top:70px}}.uk-grid-collapse,.uk-grid-column-collapse{margin-left:0}.uk-grid-collapse>*,.uk-grid-column-collapse>*{padding-left:0}.uk-grid+.uk-grid-collapse,.uk-grid+.uk-grid-row-collapse,.uk-grid-collapse>.uk-grid-margin,.uk-grid-row-collapse>.uk-grid-margin{margin-top:0}.uk-grid-divider>*{position:relative}.uk-grid-divider>:not(.uk-first-column):before{content:"";position:absolute;top:0;bottom:0;border-left:1px solid rgba(255,255,255,.12)}.uk-grid-divider.uk-grid-stack>.uk-grid-margin:before{content:"";position:absolute;left:0;right:0;border-top:1px solid rgba(255,255,255,.12)}.uk-grid-divider{margin-left:-60px}.uk-grid-divider>*{padding-left:60px}.uk-grid-divider>:not(.uk-first-column):before{left:30px}.uk-grid-divider.uk-grid-stack>.uk-grid-margin{margin-top:60px}.uk-grid-divider.uk-grid-stack>.uk-grid-margin:before{top:-30px;left:60px}@media (min-width:1200px){.uk-grid-divider{margin-left:-80px}.uk-grid-divider>*{padding-left:80px}.uk-grid-divider>:not(.uk-first-column):before{left:40px}.uk-grid-divider.uk-grid-stack>.uk-grid-margin{margin-top:80px}.uk-grid-divider.uk-grid-stack>.uk-grid-margin:before{top:-40px;left:80px}}.uk-grid-divider.uk-grid-column-small,.uk-grid-divider.uk-grid-small{margin-left:-40px}.uk-grid-divider.uk-grid-column-small>*,.uk-grid-divider.uk-grid-small>*{padding-left:40px}.uk-grid-divider.uk-grid-column-small>:not(.uk-first-column):before,.uk-grid-divider.uk-grid-small>:not(.uk-first-column):before{left:20px}.uk-grid-divider.uk-grid-row-small.uk-grid-stack>.uk-grid-margin,.uk-grid-divider.uk-grid-small.uk-grid-stack>.uk-grid-margin{margin-top:40px}.uk-grid-divider.uk-grid-small.uk-grid-stack>.uk-grid-margin:before{top:-20px;left:40px}.uk-grid-divider.uk-grid-row-small.uk-grid-stack>.uk-grid-margin:before{top:-20px}.uk-grid-divider.uk-grid-column-small.uk-grid-stack>.uk-grid-margin:before{left:40px}.uk-grid-divider.uk-grid-column-medium,.uk-grid-divider.uk-grid-medium{margin-left:-60px}.uk-grid-divider.uk-grid-column-medium>*,.uk-grid-divider.uk-grid-medium>*{padding-left:60px}.uk-grid-divider.uk-grid-column-medium>:not(.uk-first-column):before,.uk-grid-divider.uk-grid-medium>:not(.uk-first-column):before{left:30px}.uk-grid-divider.uk-grid-medium.uk-grid-stack>.uk-grid-margin,.uk-grid-divider.uk-grid-row-medium.uk-grid-stack>.uk-grid-margin{margin-top:60px}.uk-grid-divider.uk-grid-medium.uk-grid-stack>.uk-grid-margin:before{top:-30px;left:60px}.uk-grid-divider.uk-grid-row-medium.uk-grid-stack>.uk-grid-margin:before{top:-30px}.uk-grid-divider.uk-grid-column-medium.uk-grid-stack>.uk-grid-margin:before{left:60px}.uk-grid-divider.uk-grid-column-large,.uk-grid-divider.uk-grid-large{margin-left:-80px}.uk-grid-divider.uk-grid-column-large>*,.uk-grid-divider.uk-grid-large>*{padding-left:80px}.uk-grid-divider.uk-grid-column-large>:not(.uk-first-column):before,.uk-grid-divider.uk-grid-large>:not(.uk-first-column):before{left:40px}.uk-grid-divider.uk-grid-large.uk-grid-stack>.uk-grid-margin,.uk-grid-divider.uk-grid-row-large.uk-grid-stack>.uk-grid-margin{margin-top:80px}.uk-grid-divider.uk-grid-large.uk-grid-stack>.uk-grid-margin:before{top:-40px;left:80px}.uk-grid-divider.uk-grid-row-large.uk-grid-stack>.uk-grid-margin:before{top:-40px}.uk-grid-divider.uk-grid-column-large.uk-grid-stack>.uk-grid-margin:before{left:80px}@media (min-width:1200px){.uk-grid-divider.uk-grid-column-large,.uk-grid-divider.uk-grid-large{margin-left:-140px}.uk-grid-divider.uk-grid-column-large>*,.uk-grid-divider.uk-grid-large>*{padding-left:140px}.uk-grid-divider.uk-grid-column-large>:not(.uk-first-column):before,.uk-grid-divider.uk-grid-large>:not(.uk-first-column):before{left:70px}.uk-grid-divider.uk-grid-large.uk-grid-stack>.uk-grid-margin,.uk-grid-divider.uk-grid-row-large.uk-grid-stack>.uk-grid-margin{margin-top:140px}.uk-grid-divider.uk-grid-large.uk-grid-stack>.uk-grid-margin:before{top:-70px;left:140px}.uk-grid-divider.uk-grid-row-large.uk-grid-stack>.uk-grid-margin:before{top:-70px}.uk-grid-divider.uk-grid-column-large.uk-grid-stack>.uk-grid-margin:before{left:140px}}.uk-grid-item-match,.uk-grid-match>*{display:flex;flex-wrap:wrap}.uk-grid-item-match>:not([class*=uk-width]),.uk-grid-match>*>:not([class*=uk-width]){box-sizing:border-box;width:100%;flex:auto}.uk-tile{position:relative;box-sizing:border-box;padding-left:15px;padding-right:15px;padding-top:40px;padding-bottom:40px}@media (min-width:640px){.uk-tile{padding-left:30px;padding-right:30px}}@media (min-width:960px){.uk-tile{padding-left:40px;padding-right:40px;padding-top:70px;padding-bottom:70px}}.uk-tile:after,.uk-tile:before{content:"";display:table}.uk-tile:after{clear:both}.uk-tile>:last-child{margin-bottom:0}.uk-tile-xsmall{padding-top:30px;padding-bottom:30px}.uk-tile-small{padding-top:40px;padding-bottom:40px}.uk-tile-large{padding-top:70px;padding-bottom:70px}@media (min-width:960px){.uk-tile-large{padding-top:140px;padding-bottom:140px}}.uk-tile-xlarge{padding-top:140px;padding-bottom:140px}@media (min-width:960px){.uk-tile-xlarge{padding-top:210px;padding-bottom:210px}}.uk-tile-default{background:#f7f7f7}.uk-tile-muted{background:#003144}.uk-tile-primary{background:#ba2a2a}.uk-tile-secondary{background:#003144}.uk-card{position:relative;box-sizing:border-box;transition:.1s ease-in-out;transition-property:color , background-color , border-color , box-shadow , top}.uk-card-body{padding:30px}.uk-card-header{padding:15px 30px}.uk-card-footer{padding:15px 30px}@media (min-width:1200px){.uk-card-body{padding:40px}.uk-card-header{padding:20px 40px}.uk-card-footer{padding:20px 40px}}.uk-card-body:after,.uk-card-body:before,.uk-card-footer:after,.uk-card-footer:before,.uk-card-header:after,.uk-card-header:before{content:"";display:table}.uk-card-body:after,.uk-card-footer:after,.uk-card-header:after{clear:both}.uk-card-body>:last-child,.uk-card-footer>:last-child,.uk-card-header>:last-child{margin-bottom:0}.uk-card-title{font-size:24px;line-height:1.4;font-family:'Work Sans';font-weight:500;letter-spacing:-1px}.uk-card-badge{position:absolute;top:30px;right:30px;z-index:1;color:rgba(255,255,255,.6);font-size:12px;font-family:'Work Sans';text-transform:uppercase;letter-spacing:-.6px}.uk-card-badge:first-child+*{margin-top:0}.uk-card-hover:not(.uk-card-default):not(.uk-card-primary):not(.uk-card-secondary):hover{background:#003144}.uk-card-default{background:#003144;color:rgba(255,255,255,.6)}.uk-card-default .uk-card-title{color:#fff}.uk-card-default.uk-card-hover:hover{background-color:#f7f7f7}.uk-card-default .uk-card-header{border-bottom:1px solid rgba(255,255,255,.12)}.uk-card-default .uk-card-footer{border-top:1px solid rgba(255,255,255,.12)}.uk-card-primary{background:0 0;color:rgba(255,255,255,.6);border:3px solid #ba2a2a}.uk-card-primary .uk-card-title{color:#fff}.uk-card-primary.uk-card-hover:hover{background-color:rgba(0,0,0,0);border-color:rgba(186,42,42,.7)}.uk-card-secondary{background:#003144;color:#fff}.uk-card-secondary .uk-card-title{color:#fff}.uk-card-secondary.uk-card-hover:hover{background-color:#004058}.uk-card-small .uk-card-body,.uk-card-small.uk-card-body{padding:30px}.uk-card-small .uk-card-header{padding:20px 30px}.uk-card-small .uk-card-footer{padding:20px 30px}@media (min-width:1200px){.uk-card-large .uk-card-body,.uk-card-large.uk-card-body{padding:70px}.uk-card-large .uk-card-header{padding:35px 70px}.uk-card-large .uk-card-footer{padding:35px 70px}}.uk-card-body>.uk-nav-default{margin-left:-30px;margin-right:-30px}.uk-card-body>.uk-nav-default:only-child{margin-top:-15px;margin-bottom:-15px}.uk-card-body .uk-nav-default .uk-nav-divider,.uk-card-body .uk-nav-default .uk-nav-header,.uk-card-body .uk-nav-default>li>a{padding-left:30px;padding-right:30px}.uk-card-body .uk-nav-default .uk-nav-sub{padding-left:45px}@media (min-width:1200px){.uk-card-body>.uk-nav-default{margin-left:-40px;margin-right:-40px}.uk-card-body>.uk-nav-default:only-child{margin-top:-25px;margin-bottom:-25px}.uk-card-body .uk-nav-default .uk-nav-divider,.uk-card-body .uk-nav-default .uk-nav-header,.uk-card-body .uk-nav-default>li>a{padding-left:40px;padding-right:40px}.uk-card-body .uk-nav-default .uk-nav-sub{padding-left:55px}}.uk-card-small>.uk-nav-default{margin-left:-30px;margin-right:-30px}.uk-card-small>.uk-nav-default:only-child{margin-top:-15px;margin-bottom:-15px}.uk-card-small .uk-nav-default .uk-nav-divider,.uk-card-small .uk-nav-default .uk-nav-header,.uk-card-small .uk-nav-default>li>a{padding-left:30px;padding-right:30px}.uk-card-small .uk-nav-default .uk-nav-sub{padding-left:45px}@media (min-width:1200px){.uk-card-large>.uk-nav-default{margin:0}.uk-card-large>.uk-nav-default:only-child{margin:0}.uk-card-large .uk-nav-default .uk-nav-divider,.uk-card-large .uk-nav-default .uk-nav-header,.uk-card-large .uk-nav-default>li>a{padding-left:0;padding-right:0}.uk-card-large .uk-nav-default .uk-nav-sub{padding-left:15px}}.uk-close{color:#fff;transition:.1s ease-in-out;transition-property:color , opacity}.uk-close:focus,.uk-close:hover{color:rgba(255,255,255,.8);outline:0}.uk-spinner>*{animation:uk-spinner-rotate 1.4s linear infinite}@keyframes uk-spinner-rotate{0%{transform:rotate(0)}100%{transform:rotate(270deg)}}.uk-spinner>*>*{stroke-dasharray:88px;stroke-dashoffset:0;transform-origin:center;animation:uk-spinner-dash 1.4s ease-in-out infinite;stroke-width:2px;stroke-linecap:round}@keyframes uk-spinner-dash{0%{stroke-dashoffset:88px}50%{stroke-dashoffset:22px;transform:rotate(135deg)}100%{stroke-dashoffset:88px;transform:rotate(450deg)}}.uk-totop{padding:5px;color:#fff;background:0 0;transition:.1s ease-in-out;transition-property:color , background-color , border-color , box-shadow}.uk-totop:focus,.uk-totop:hover{color:rgba(255,255,255,.8);outline:0;background-color:transparent}.uk-totop:active{color:#fff;background-color:transparent}.uk-marker{padding:8px;background:#ba2a2a;color:#fff;transition:.1s ease-in-out;transition-property:color , background-color;border-radius:500px}.uk-marker:focus,.uk-marker:hover{color:rgba(255,255,255,.6);outline:0;background:#a52525}.uk-alert{position:relative;margin-bottom:30px;padding:20px 34px 20px 20px;background:#003144;color:rgba(255,255,255,.6)}*+.uk-alert{margin-top:30px}.uk-alert>:last-child{margin-bottom:0}.uk-alert-close{position:absolute;top:25px;right:20px;color:inherit;opacity:.4}.uk-alert-close:first-child+*{margin-top:0}.uk-alert-close:focus,.uk-alert-close:hover{color:inherit;opacity:.8}.uk-alert-primary{background:rgba(186,42,42,.2);color:#ab1010}.uk-alert-success{background:rgba(0,49,68,.1);color:#003144}.uk-alert-warning{background:rgba(186,42,42,.1);color:#ba2a2a}.uk-alert-danger{background:rgba(186,42,42,.1);color:#ba2a2a}.uk-alert h1,.uk-alert h2,.uk-alert h3,.uk-alert h4,.uk-alert h5,.uk-alert h6{color:inherit}.uk-alert a:not([class]){color:inherit;text-decoration:underline}.uk-alert a:not([class]):hover{color:inherit;text-decoration:underline}.uk-badge{box-sizing:border-box;min-width:24px;height:24px;padding:0 8px;border-radius:500px;vertical-align:middle;background:#ba2a2a;color:#1e212c;font-size:14px;display:inline-flex;justify-content:center;align-items:center;font-weight:400;line-height:0;letter-spacing:0;font-family:'Work Sans'}.uk-badge:focus,.uk-badge:hover{color:#1e212c;text-decoration:none;outline:0}.uk-label{display:inline-block;padding:0 8px;background:#003144;line-height:1.7;font-size:14px;color:#1e212c;vertical-align:middle;white-space:nowrap;font-family:'Work Sans';letter-spacing:-.6px}.uk-label-success{background-color:#003144;color:#1e212c}.uk-label-warning{background-color:#ba2a2a;color:#1e212c}.uk-label-danger{background-color:#ba2a2a;color:#1e212c}.uk-overlay{padding:30px}.uk-overlay>:last-child{margin-bottom:0}.uk-overlay-default{background:0 0;background-image:linear-gradient(to bottom,rgba(0,0,0,0),rgba(0,0,0,.4))}.uk-overlay-primary{background:rgba(186,42,42,.8)}.uk-article:after,.uk-article:before{content:"";display:table}.uk-article:after{clear:both}.uk-article>:last-child{margin-bottom:0}.uk-article+.uk-article{margin-top:70px}.uk-article-title{font-size:32.3px;line-height:1.3;color:#fff;font-family:'Work Sans';font-weight:500;letter-spacing:-1.5px}@media (min-width:960px){.uk-article-title{font-size:38px}}.uk-article-meta{font-size:14px;line-height:1.4;color:rgba(255,255,255,.6);font-family:'Work Sans';letter-spacing:-.6px}.uk-article-meta a{color:#fff}.uk-article-meta a:hover{color:rgba(255,255,255,.6);text-decoration:none}.uk-comment-body{overflow-wrap:break-word;word-wrap:break-word}.uk-comment-header{margin-bottom:30px}.uk-comment-body:after,.uk-comment-body:before,.uk-comment-header:after,.uk-comment-header:before{content:"";display:table}.uk-comment-body:after,.uk-comment-header:after{clear:both}.uk-comment-body>:last-child,.uk-comment-header>:last-child{margin-bottom:0}.uk-comment-title{font-size:18px;line-height:1.4}.uk-comment-meta{font-size:14px;line-height:1.4;color:rgba(255,255,255,.8);font-family:'Work Sans';letter-spacing:-.6px}.uk-comment-list{padding:0;list-style:none}.uk-comment-list>:nth-child(n+2){margin-top:70px}.uk-comment-list .uk-comment~ul{margin:70px 0 0;padding-left:30px;list-style:none}@media (min-width:960px){.uk-comment-list .uk-comment~ul{padding-left:100px}}.uk-comment-list .uk-comment~ul>:nth-child(n+2){margin-top:70px}.uk-comment-primary{padding:30px;background-color:#003144}.uk-search{display:inline-block;position:relative;max-width:100%;margin:0}.uk-search-input::-webkit-search-cancel-button,.uk-search-input::-webkit-search-decoration{-webkit-appearance:none}.uk-search-input::-moz-placeholder{opacity:1}.uk-search-input{box-sizing:border-box;margin:0;border-radius:0;font:inherit;overflow:visible;-webkit-appearance:none;vertical-align:middle;width:100%;border:none;color:#fff;transition:.2s ease-in-out;transition-property:color , background-color , border-color , box-shadow}.uk-search-input:focus{outline:0}.uk-search-input:-ms-input-placeholder{color:rgba(255,255,255,.8)!important}.uk-search-input::placeholder{color:rgba(255,255,255,.8)}.uk-search-icon:focus{outline:0}.uk-search .uk-search-icon{position:absolute;top:0;bottom:0;left:0;display:inline-flex;justify-content:center;align-items:center;color:rgba(255,255,255,.8)}.uk-search .uk-search-icon:hover{color:rgba(255,255,255,.8)}.uk-search .uk-search-icon:not(a):not(button):not(input){pointer-events:none}.uk-search .uk-search-icon-flip{right:0;left:auto}.uk-search-default{width:180px}.uk-search-default .uk-search-input{height:50px;padding-left:6px;padding-right:6px;background:#00384e;font-family:'Work Sans';letter-spacing:-.5px}.uk-search-default .uk-search-input:focus{background-color:#00384e}.uk-search-default .uk-search-icon{width:50px}.uk-search-default .uk-search-icon:not(.uk-search-icon-flip)~.uk-search-input{padding-left:50px}.uk-search-default .uk-search-icon-flip~.uk-search-input{padding-right:50px}.uk-search-navbar{width:400px}.uk-search-navbar .uk-search-input{height:40px;background:0 0;font-size:16.5px;font-family:'Work Sans'}.uk-search-navbar .uk-search-icon{width:40px}.uk-search-navbar .uk-search-icon:not(.uk-search-icon-flip)~.uk-search-input{padding-left:40px}.uk-search-navbar .uk-search-icon-flip~.uk-search-input{padding-right:40px}.uk-search-large{width:500px}.uk-search-large .uk-search-input{height:80px;background:0 0;font-size:44px;font-family:'Work Sans';letter-spacing:-2px}.uk-search-large .uk-search-icon{width:80px}.uk-search-large .uk-search-icon:not(.uk-search-icon-flip)~.uk-search-input{padding-left:80px}.uk-search-large .uk-search-icon-flip~.uk-search-input{padding-right:80px}.uk-search-toggle{color:rgba(255,255,255,.8)}.uk-search-toggle:focus,.uk-search-toggle:hover{color:#fff}.uk-nav,.uk-nav ul{margin:0;padding:0;list-style:none}.uk-nav li>a{display:block;text-decoration:none}.uk-nav li>a:focus{outline:0}.uk-nav>li>a{padding:5px 0}ul.uk-nav-sub{padding:5px 0 5px 10px}.uk-nav-sub ul{padding-left:15px}.uk-nav-sub a{padding:2px 0}.uk-nav-parent-icon>.uk-parent>a:after{content:"";width:1.7em;height:1.7em;float:right;background-image:url(data:image/svg+xml;charset=UTF-8,%3Csvg%20width%3D%2214%22%20height%3D%2214%22%20viewBox%3D%220%200%2014%2014%22%20xmlns%3D%22http%3A%2F%2Fwww.w3.org%2F2000%2Fsvg%22%3E%0A%20%20%20%20%3Cpolyline%20fill%3D%22none%22%20stroke%3D%22rgba%28255,%20255,%20255,%200.6%29%22%20stroke-width%3D%221.1%22%20points%3D%2210%201%204%207%2010%2013%22%20%2F%3E%0A%3C%2Fsvg%3E);background-repeat:no-repeat;background-position:50% 50%;margin-right:0}.uk-nav-parent-icon>.uk-parent.uk-open>a:after{background-image:url(data:image/svg+xml;charset=UTF-8,%3Csvg%20width%3D%2214%22%20height%3D%2214%22%20viewBox%3D%220%200%2014%2014%22%20xmlns%3D%22http%3A%2F%2Fwww.w3.org%2F2000%2Fsvg%22%3E%0A%20%20%20%20%3Cpolyline%20fill%3D%22none%22%20stroke%3D%22rgba%28255,%20255,%20255,%200.6%29%22%20stroke-width%3D%221.1%22%20points%3D%221%204%207%2010%2013%204%22%20%2F%3E%0A%3C%2Fsvg%3E)}.uk-nav-header{padding:5px 0;text-transform:none;font-size:16.5px;font-weight:500;letter-spacing:-.6px}.uk-nav-header:not(:first-child){margin-top:30px}.uk-nav-divider{margin:10px 0}.uk-nav-default{font-size:24px;font-family:'Work Sans';letter-spacing:-.6px}.uk-nav-default>li>a{color:#999;transition:.1s ease-in-out;transition-property:color , background-color , border-color , box-shadow}.uk-nav-default>li>a:focus,.uk-nav-default>li>a:hover{color:#003144;background-color:transparent}.uk-nav-default>li.uk-active>a{color:#222;background-color:transparent}.uk-nav-default .uk-nav-header{color:#fff}.uk-nav-default .uk-nav-divider{border-top:1px solid rgba(255,255,255,.12)}.uk-nav-default .uk-nav-sub a{color:#003144}.uk-nav-default .uk-nav-sub a:focus,.uk-nav-default .uk-nav-sub a:hover{color:#999}.uk-nav-default .uk-nav-sub li.uk-active>a{color:#ba2a2a}.uk-nav-primary{font-family:'Work Sans';font-weight:400;letter-spacing:-1px}.uk-nav-primary>li>a{font-size:38px;line-height:1.7;color:rgba(255,255,255,.6);transition:.1s ease-in-out;transition-property:color , background-color , border-color , box-shadow;padding:5px 0}.uk-nav-primary>li>a:focus,.uk-nav-primary>li>a:hover{color:#fff}.uk-nav-primary>li.uk-active>a{color:#fff}.uk-nav-primary .uk-nav-header{color:#fff;padding:5px 0}.uk-nav-primary .uk-nav-divider{border-top:1px solid rgba(255,255,255,.12)}.uk-nav-primary .uk-nav-sub a{color:rgba(255,255,255,.6)}.uk-nav-primary .uk-nav-sub a:focus,.uk-nav-primary .uk-nav-sub a:hover{color:rgba(255,255,255,.8)}.uk-nav-primary .uk-nav-sub li.uk-active>a{color:#fff}.uk-nav-center{text-align:center}.uk-nav-center .uk-nav-sub,.uk-nav-center .uk-nav-sub ul{padding-left:0}.uk-nav-center.uk-nav-parent-icon>.uk-parent>a:after{position:absolute}.uk-navbar{display:flex;position:relative}.uk-navbar-container:not(.uk-navbar-transparent){background:#f7f7f7;padding-top:0;padding-bottom:5}.uk-navbar-container>:after,.uk-navbar-container>:before{display:none!important}.uk-navbar-center,.uk-navbar-center-left>*,.uk-navbar-center-right>*,.uk-navbar-left,.uk-navbar-right{display:flex;align-items:center}.uk-navbar-right{margin-left:auto}.uk-navbar-center:only-child{margin-left:auto;margin-right:auto;position:relative}.uk-navbar-center:not(:only-child){position:absolute;top:50%;left:50%;transform:translate(-50%,-50%);width:max-content;box-sizing:border-box;z-index:990}.uk-navbar-center-left,.uk-navbar-center-right{position:absolute;top:0}.uk-navbar-center-left{right:100%}.uk-navbar-center-right{left:100%}[class*="uk-navbar-center-"]{width:max-content;box-sizing:border-box}.uk-navbar-nav{display:flex;margin:0;padding:0;list-style:none}.uk-navbar-center:only-child,.uk-navbar-left,.uk-navbar-right{flex-wrap:wrap}.uk-navbar-item,.uk-navbar-nav>li>a,.uk-navbar-toggle{display:flex;justify-content:center;align-items:center;box-sizing:border-box;min-height:100px;padding:0 22px;font-size:22px;font-family:'Work Sans';text-decoration:none}.uk-navbar-nav>li>a{color:#676767;transition:.5s ease-in-out;transition-property:color , background-color , border-color , box-shadow;letter-spacing:-.6px}.uk-navbar-primary .uk-navbar-nav>li>a{font-size:30px}.uk-navbar-primary .uk-navbar-nav>li>a{font-weight:400}.uk-navbar-nav>li:hover>a,.uk-navbar-nav>li>a.uk-open,.uk-navbar-nav>li>a:focus{color:#999;outline:0}.uk-navbar-nav>li>a:active{color:#fff}.uk-navbar-nav>li.uk-active>a{color:#003144}.uk-navbar-item{color:#fff}.uk-navbar-toggle{color:#ba2a2a;letter-spacing:-.6px}.uk-navbar-toggle.uk-open,.uk-navbar-toggle:focus,.uk-navbar-toggle:hover{color:rgba(0,49,68,.9);outline:0;text-decoration:none}.uk-navbar-subtitle{font-size:14px}.uk-navbar-dropdown{display:none;position:absolute;z-index:1020;box-sizing:border-box;width:250px;padding:30px;background:#003144;color:rgba(255,255,255,.8)}.uk-navbar-dropdown.uk-open{display:block}[class*="uk-navbar-dropdown-top"]{margin-top:0}[class*="uk-navbar-dropdown-bottom"]{margin-top:0}[class*="uk-navbar-dropdown-left"]{margin-left:0}[class*="uk-navbar-dropdown-right"]{margin-left:0}.uk-navbar-dropdown-grid{margin-left:-30px}.uk-navbar-dropdown-grid>*{padding-left:30px}.uk-navbar-dropdown-grid>.uk-grid-margin{margin-top:30px}.uk-navbar-dropdown-stack .uk-navbar-dropdown-grid>*{width:100%!important}.uk-navbar-dropdown-width-2:not(.uk-navbar-dropdown-stack){width:500px}.uk-navbar-dropdown-width-3:not(.uk-navbar-dropdown-stack){width:750px}.uk-navbar-dropdown-width-4:not(.uk-navbar-dropdown-stack){width:1000px}.uk-navbar-dropdown-width-5:not(.uk-navbar-dropdown-stack){width:1250px}.uk-navbar-dropdown-dropbar{margin-top:0;margin-bottom:0;background:0 0}.uk-navbar-dropdown-nav{margin-left:0;margin-right:0;font-size:22px;font-family:'Work Sans';letter-spacing:-.6px}.uk-navbar-dropdown-nav>li>a{color:rgba(255,255,255,.8);padding:5px 0}.uk-navbar-dropdown-nav>li>a:focus,.uk-navbar-dropdown-nav>li>a:hover{color:#ddd;background-color:#003144}.uk-navbar-dropdown-nav>li.uk-active>a{color:#fff}.uk-navbar-dropdown-nav>li.uk-active>a:hover{color:#ddd}.uk-navbar-dropdown-nav .uk-nav-header{color:rgba(255,255,255,.8);padding:5px 0}.uk-navbar-dropdown-nav .uk-nav-divider{border-top:1px solid rgba(255,255,255,.15);margin-top:10px;margin-bottom:10px}.uk-navbar-dropdown-nav .uk-nav-sub a{color:rgba(255,255,255,.8)}.uk-navbar-dropdown-nav .uk-nav-sub a:focus,.uk-navbar-dropdown-nav .uk-nav-sub a:hover{color:#fff}.uk-navbar-dropdown-nav .uk-nav-sub li.uk-active>a{color:#fff}.uk-navbar-dropbar{background:#003144}.uk-navbar-dropbar-slide{position:absolute;z-index:980;left:0;right:0}.uk-navbar-container>.uk-container .uk-navbar-left{margin-left:-22px;margin-right:-22px}.uk-navbar-container>.uk-container .uk-navbar-right{margin-right:-22px}.uk-navbar-dropdown-nav .uk-nav-sub{padding-left:15px}.uk-navbar-dropdown-grid>*{position:relative}.uk-navbar-dropdown-grid>:not(.uk-first-column):before{content:"";position:absolute;top:0;bottom:0;left:15px;border-left:1px solid rgba(255,255,255,.15)}.uk-navbar-dropdown-grid.uk-grid-stack>.uk-grid-margin:before{content:"";position:absolute;top:-15px;left:30px;right:0;border-top:1px solid rgba(255,255,255,.15)}.tm-header .uk-sticky-fixed>.uk-navbar-container:not(.uk-navbar-transparent){transition:.2s linear;transition-property:padding}.tm-header :not(.uk-sticky-below)>.uk-navbar-container{padding-top:20px;padding-bottom:20px}.uk-navbar-container{border-bottom:10 solid transparent}.uk-subnav{display:flex;flex-wrap:wrap;margin-left:-20px;padding:0;list-style:none}.uk-subnav>*{flex:none;padding-left:20px;position:relative}.uk-subnav>*>:first-child{display:block;color:rgba(255,255,255,.8);transition:.1s ease-in-out;transition-property:color , background-color , border-color , box-shadow;font-size:16.5px;font-family:'Work Sans';letter-spacing:-.6px}.uk-subnav>*>a:focus,.uk-subnav>*>a:hover{color:#fff;text-decoration:none;outline:0}.uk-subnav>.uk-active>a{color:#fff}.uk-subnav-divider>*{display:flex;align-items:center}.uk-subnav-divider>:nth-child(n+2):not(.uk-first-column):before{content:"";height:1em;margin-left:0;margin-right:20px;border-left:1px solid rgba(255,255,255,.12)}.uk-subnav-pill>*>:first-child{padding:6px 14px;background:0 0;color:rgba(255,255,255,.8)}.uk-subnav-pill>*>a:focus,.uk-subnav-pill>*>a:hover{background-color:transparent;color:#fff}.uk-subnav-pill>*>a:active{background-color:transparent;color:rgba(255,255,255,.8)}.uk-subnav-pill>.uk-active>a{background-color:#ba2a2a;color:#1e212c}.uk-subnav>.uk-disabled>a{color:rgba(255,255,255,.8)}.uk-breadcrumb{display:flex;flex-wrap:wrap;padding:0;list-style:none}.uk-breadcrumb>*{flex:none}.uk-breadcrumb>*>*{display:inline-block;font-size:14px;color:rgba(255,255,255,.6);font-family:'Work Sans';letter-spacing:-.6px}.uk-breadcrumb>*>:focus,.uk-breadcrumb>*>:hover{color:#fff;text-decoration:none}.uk-breadcrumb>.uk-disabled>*{color:rgba(255,255,255,.8)}.uk-breadcrumb>:last-child>*{color:#fff}.uk-breadcrumb>:nth-child(n+2):not(.uk-first-column):before{content:"/";display:inline-block;margin:0 20px;color:rgba(255,255,255,.8)}.uk-pagination{display:flex;flex-wrap:wrap;margin-left:-20px;padding:0;list-style:none}.uk-pagination>*{flex:none;padding-left:20px;position:relative}.uk-pagination>*>*{display:block;color:rgba(255,255,255,.8);box-sizing:border-box;min-width:16px;padding:2px 4px;background:0 0;line-height:1.7;text-align:center;transition:.1s ease-in-out;transition-property:color , background-color , border-color , box-shadow;font-size:16.5px;font-family:'Work Sans';letter-spacing:-.6px;border-bottom:2px solid transparent}.uk-pagination>*>:focus,.uk-pagination>*>:hover{color:#fff;text-decoration:none;background-color:transparent;border-bottom-color:transparent}.uk-pagination>.uk-active>*{color:#fff;background-color:transparent;border-bottom-color:#ba2a2a}.uk-pagination>.uk-disabled>*{color:rgba(255,255,255,.8);background-color:transparent;border-bottom-color:transparent}.uk-tab{display:flex;flex-wrap:wrap;margin-left:-30px;padding:0;list-style:none}.uk-tab>*{flex:none;padding-left:30px;position:relative}.uk-tab>*>a{display:block;text-align:center;padding:5px 0;color:rgba(255,255,255,.8);transition:.1s ease-in-out;transition-property:color , background-color , border-color , box-shadow;font-size:16.5px;line-height:1;font-family:'Work Sans';letter-spacing:-.6px;border-bottom:2px solid transparent}.uk-tab>*>a:focus,.uk-tab>*>a:hover{color:#fff;text-decoration:none;border-color:transparent}.uk-tab>.uk-active>a{color:#fff;border-color:#ba2a2a}.uk-tab>.uk-disabled>a{color:rgba(255,255,255,.8)}.uk-tab-bottom>*>a{border-top:2px solid transparent;border-bottom:0 none}.uk-tab-left,.uk-tab-right{flex-direction:column;margin-left:0}.uk-tab-left>*,.uk-tab-right>*{padding-left:0}.uk-tab-left>*>a{text-align:left;padding:5px 10px;border-right:2px solid transparent;border-bottom:0 none}.uk-tab-right>*>a{text-align:left;padding:5px 10px;border-left:2px solid transparent;border-bottom:0 none}.uk-tab .uk-dropdown{margin-left:30px}.uk-slidenav{padding:21px 18px;color:#fff;background:#f7f7f7;transition:.1s ease-in-out;transition-property:color , background-color , border-color , box-shadow}.uk-slidenav:focus,.uk-slidenav:hover{color:rgba(255,255,255,.6);outline:0;background-color:#f7f7f7}.uk-slidenav:active{color:rgba(255,255,255,.8);background-color:#f7f7f7}.uk-slidenav-large{padding:38px 36px}.uk-slidenav-container{display:flex}.uk-dotnav{display:flex;flex-wrap:wrap;margin:0;padding:0;list-style:none;margin-left:-12px}.uk-dotnav>*{flex:none;padding-left:12px}.uk-dotnav>*>*{display:block;box-sizing:border-box;width:22px;height:5px;border-radius:0;background:rgba(255,255,255,.4);text-indent:100%;overflow:hidden;white-space:nowrap;transition:.2s ease-in-out;transition-property:color , background-color , border-color , box-shadow}.uk-dotnav>*>:focus,.uk-dotnav>*>:hover{background-color:#ba2a2a;outline:0}.uk-dotnav>*>:active{background-color:rgba(186,42,42,.3)}.uk-dotnav>.uk-active>*{background-color:#ba2a2a}.uk-dotnav-vertical{flex-direction:column;margin-left:0;margin-top:-12px}.uk-dotnav-vertical>*{padding-left:0;padding-top:12px}.uk-thumbnav{display:flex;flex-wrap:wrap;margin:0;padding:0;list-style:none;margin-left:-15px}.uk-thumbnav>*{padding-left:15px}.uk-thumbnav>*>*{display:inline-block;position:relative}.uk-thumbnav>*>:after{content:"";position:absolute;top:0;bottom:0;left:0;right:0;background:rgba(247,247,247,.4);transition:.1s ease-in-out;transition-property:background-color , border-color , box-shadow}.uk-thumbnav>*>:focus,.uk-thumbnav>*>:hover{outline:0}.uk-thumbnav>*>:focus:after,.uk-thumbnav>*>:hover:after{background-color:transparent}.uk-thumbnav>.uk-active>:after{background-color:transparent}.uk-thumbnav-vertical{flex-direction:column;margin-left:0;margin-top:-15px}.uk-thumbnav-vertical>*{padding-left:0;padding-top:15px}.uk-accordion{padding:0;list-style:none}.uk-accordion>:nth-child(n+2){margin-top:18px;padding-top:18px;border-top:1px solid rgba(255,255,255,.12)}.uk-accordion-title{display:block;font-size:17px;line-height:1.4;color:#fff;padding:0;background:0 0;overflow:hidden;font-family:'Work Sans';font-weight:400;letter-spacing:-.7px}.uk-accordion-title:before{content:"";width:1.4em;height:1.4em;margin-left:10px;float:right;background-image:url(data:image/svg+xml;charset=UTF-8,%3Csvg%20width%3D%2213%22%20height%3D%2213%22%20viewBox%3D%220%200%2013%2013%22%20xmlns%3D%22http%3A%2F%2Fwww.w3.org%2F2000%2Fsvg%22%3E%0A%20%20%20%20%3Crect%20fill%3D%22rgba%28255,%20255,%20255,%200.6%29%22%20width%3D%2213%22%20height%3D%221%22%20x%3D%220%22%20y%3D%226%22%20%2F%3E%0A%20%20%20%20%3Crect%20fill%3D%22rgba%28255,%20255,%20255,%200.6%29%22%20width%3D%221%22%20height%3D%2213%22%20x%3D%226%22%20y%3D%220%22%20%2F%3E%0A%3C%2Fsvg%3E);background-repeat:no-repeat;background-position:50% 50%}.uk-open>.uk-accordion-title:before{background-image:url(data:image/svg+xml;charset=UTF-8,%3Csvg%20width%3D%2213%22%20height%3D%2213%22%20viewBox%3D%220%200%2013%2013%22%20xmlns%3D%22http%3A%2F%2Fwww.w3.org%2F2000%2Fsvg%22%3E%0A%20%20%20%20%3Crect%20fill%3D%22rgba%28255,%20255,%20255,%200.6%29%22%20width%3D%2213%22%20height%3D%221%22%20x%3D%220%22%20y%3D%226%22%20%2F%3E%0A%3C%2Fsvg%3E)}.uk-accordion-title:focus,.uk-accordion-title:hover{color:rgba(255,255,255,.8);text-decoration:none;outline:0}.uk-accordion-content{margin-top:10px}.uk-accordion-content:after,.uk-accordion-content:before{content:"";display:table}.uk-accordion-content:after{clear:both}.uk-accordion-content>:last-child{margin-bottom:0}.uk-drop{display:none;position:absolute;z-index:1020;box-sizing:border-box;width:300px}.uk-drop.uk-open{display:block}[class*="uk-drop-top"]{margin-top:-30px}[class*="uk-drop-bottom"]{margin-top:30px}[class*="uk-drop-left"]{margin-left:-30px}[class*="uk-drop-right"]{margin-left:30px}.uk-drop-stack .uk-drop-grid>*{width:100%!important}.uk-dropdown{display:none;position:absolute;z-index:1020;box-sizing:border-box;min-width:200px;padding:30px;background:#003144;color:rgba(255,255,255,.6)}.uk-dropdown.uk-open{display:block}.uk-dropdown-nav{white-space:nowrap;margin-left:0;margin-right:0;font-size:16.5px;font-family:'Work Sans';letter-spacing:-.6px}.uk-dropdown-nav>li>a{color:rgba(255,255,255,.8);padding:0}.uk-dropdown-nav>li.uk-active>a,.uk-dropdown-nav>li>a:focus,.uk-dropdown-nav>li>a:hover{color:#fff;background-color:transparent}.uk-dropdown-nav .uk-nav-header{color:rgba(255,255,255,.8);padding:0}.uk-dropdown-nav .uk-nav-divider{border-top:1px solid rgba(255,255,255,.15);margin-left:0;margin-right:0}.uk-dropdown-nav .uk-nav-sub a{color:rgba(255,255,255,.8)}.uk-dropdown-nav .uk-nav-sub a:focus,.uk-dropdown-nav .uk-nav-sub a:hover,.uk-dropdown-nav .uk-nav-sub li.uk-active>a{color:#fff}[class*="uk-dropdown-top"]{margin-top:-20px}[class*="uk-dropdown-bottom"]{margin-top:20px}[class*="uk-dropdown-left"]{margin-left:-20px}[class*="uk-dropdown-right"]{margin-left:20px}.uk-dropdown-stack .uk-dropdown-grid>*{width:100%!important}.uk-dropdown-nav .uk-nav-sub{padding-left:15px}.uk-modal{display:none;position:fixed;top:0;right:0;bottom:0;left:0;z-index:1010;overflow-y:auto;-webkit-overflow-scrolling:touch;padding:15px;background:rgba(0,0,0,.6);opacity:0;transition:opacity .15s linear}@media (min-width:640px){.uk-modal{padding:50px 30px}}@media (min-width:960px){.uk-modal{padding-left:40px;padding-right:40px}}.uk-modal.uk-open{opacity:1}.uk-modal-page{overflow:hidden}.uk-modal-dialog{position:relative;box-sizing:border-box;margin:0 auto;width:600px;max-width:calc(100% - .01px)!important;background:#f7f7f7;opacity:0;transform:translateY(-100px);transition:.3s linear;transition-property:opacity , transform}.uk-open>.uk-modal-dialog{opacity:1;transform:translateY(0)}.uk-modal-container .uk-modal-dialog{width:1200px}.uk-modal-full{padding:0;background:0 0}.uk-modal-full .uk-modal-dialog{margin:0;width:100%;max-width:100%;transform:translateY(0)}.uk-modal-body{padding:30px}.uk-modal-header{padding:15px 30px;background:#f7f7f7;border-bottom:1px solid rgba(255,255,255,.12)}.uk-modal-footer{padding:15px 30px;background:#f7f7f7;border-top:1px solid rgba(255,255,255,.12)}.uk-modal-body:after,.uk-modal-body:before,.uk-modal-footer:after,.uk-modal-footer:before,.uk-modal-header:after,.uk-modal-header:before{content:"";display:table}.uk-modal-body:after,.uk-modal-footer:after,.uk-modal-header:after{clear:both}.uk-modal-body>:last-child,.uk-modal-footer>:last-child,.uk-modal-header>:last-child{margin-bottom:0}.uk-modal-title{font-size:30px;line-height:1.3;font-family:'Work Sans';font-weight:500;letter-spacing:-2px}[class*="uk-modal-close-"]{position:absolute;z-index:1010;top:20px;right:20px;padding:5px}[class*="uk-modal-close-"]:first-child+*{margin-top:0}.uk-modal-close-outside{top:0;right:-5px;transform:translate(0,-100%);color:#474e69}.uk-modal-close-outside:hover{color:#1e212c}@media (min-width:960px){.uk-modal-close-outside{right:0;transform:translate(100%,-100%)}}.uk-modal-close-full{top:0;right:0;padding:30px;background:#f7f7f7}.uk-lightbox{display:none;position:fixed;top:0;right:0;bottom:0;left:0;z-index:1010;background:#000;opacity:0;transition:opacity .15s linear}.uk-lightbox.uk-open{display:block;opacity:1}.uk-lightbox-page{overflow:hidden}.uk-lightbox-items>*{position:absolute;top:0;right:0;bottom:0;left:0;display:none;justify-content:center;align-items:center;color:rgba(255,255,255,.7);will-change:transform , opacity}.uk-lightbox-items>*>*{max-width:100vw;max-height:100vh}.uk-lightbox-items>:focus{outline:0}.uk-lightbox-items>*>:not(iframe){width:auto;height:auto}.uk-lightbox-items>.uk-active{display:flex}.uk-lightbox-toolbar{padding:20px;background:rgba(0,0,0,.3);color:rgba(255,255,255,.7)}.uk-lightbox-toolbar>*{color:rgba(255,255,255,.7)}.uk-lightbox-toolbar-icon{padding:5px;color:rgba(255,255,255,.7)}.uk-lightbox-toolbar-icon:hover{color:#fff}.uk-lightbox-button{box-sizing:border-box;width:50px;height:50px;background:rgba(0,0,0,.3);color:rgba(255,255,255,.7);display:inline-flex;justify-content:center;align-items:center}.uk-lightbox-button:hover{color:#fff}.uk-lightbox-iframe{width:80%;height:80%}.uk-slideshow{-webkit-tap-highlight-color:transparent}.uk-slideshow-items{position:relative;z-index:0;margin:0;padding:0;list-style:none;overflow:hidden;-webkit-touch-callout:none}.uk-slideshow-items>*{position:absolute;top:0;left:0;right:0;bottom:0;overflow:hidden;will-change:transform , opacity;touch-action:pan-y}.uk-slideshow-items>:focus{outline:0}.uk-slideshow-items>:not(.uk-active){display:none}.uk-slider{-webkit-tap-highlight-color:transparent}.uk-slider-container{overflow:hidden}.uk-slider-items{will-change:transform;position:relative}.uk-slider-items:not(.uk-grid){display:flex;margin:0;padding:0;list-style:none;-webkit-touch-callout:none}.uk-slider-items.uk-grid{flex-wrap:nowrap}.uk-slider-items>*{flex:none;position:relative;touch-action:pan-y}.uk-slider-items>:focus{outline:0}.uk-sticky-fixed{z-index:980;box-sizing:border-box;margin:0!important;-webkit-backface-visibility:hidden;backface-visibility:hidden}.uk-sticky[class*="uk-animation-"]{animation-duration:.2s}.uk-sticky.uk-animation-reverse{animation-duration:.2s}.uk-offcanvas{display:none;position:fixed;top:0;bottom:0;left:0;z-index:1000}.uk-offcanvas-flip .uk-offcanvas{right:0;left:auto}.uk-offcanvas-bar{position:absolute;top:0;bottom:0;left:-270px;box-sizing:border-box;width:270px;padding:40px;background:#f7f7f7;overflow-y:auto;-webkit-overflow-scrolling:touch}@media (min-width:960px){.uk-offcanvas-bar{left:-350px;width:350px;padding:40px}}.uk-offcanvas-flip .uk-offcanvas-bar{left:auto;right:-270px}@media (min-width:960px){.uk-offcanvas-flip .uk-offcanvas-bar{right:-350px}}.uk-open>.uk-offcanvas-bar{left:0}.uk-offcanvas-flip .uk-open>.uk-offcanvas-bar{left:auto;right:0}.uk-offcanvas-bar-animation{transition:left .3s ease-out}.uk-offcanvas-flip .uk-offcanvas-bar-animation{transition-property:right}.uk-offcanvas-reveal{position:absolute;top:0;bottom:0;left:0;width:0;overflow:hidden;transition:width .3s ease-out}.uk-offcanvas-reveal .uk-offcanvas-bar{left:0}.uk-offcanvas-flip .uk-offcanvas-reveal .uk-offcanvas-bar{left:auto;right:0}.uk-open>.uk-offcanvas-reveal{width:270px}@media (min-width:960px){.uk-open>.uk-offcanvas-reveal{width:350px}}.uk-offcanvas-flip .uk-offcanvas-reveal{right:0;left:auto}.uk-offcanvas-close{position:absolute;z-index:1000;top:20px;right:20px;padding:5px}.uk-offcanvas-overlay{width:100vw;touch-action:none}.uk-offcanvas-overlay:before{content:"";position:absolute;top:0;bottom:0;left:0;right:0;background:rgba(0,49,68,.9);opacity:0;transition:opacity .15s linear}.uk-offcanvas-overlay.uk-open:before{opacity:1}.uk-offcanvas-container,.uk-offcanvas-page{overflow-x:hidden}.uk-offcanvas-container{position:relative;left:0;transition:left .3s ease-out;box-sizing:border-box;width:100%}:not(.uk-offcanvas-flip).uk-offcanvas-container-animation{left:270px}.uk-offcanvas-flip.uk-offcanvas-container-animation{left:-270px}@media (min-width:960px){:not(.uk-offcanvas-flip).uk-offcanvas-container-animation{left:350px}.uk-offcanvas-flip.uk-offcanvas-container-animation{left:-350px}}.uk-switcher{margin:0;padding:0;list-style:none}.uk-switcher>:not(.uk-active){display:none}.uk-switcher>*>:last-child{margin-bottom:0}.uk-leader{overflow:hidden}.uk-leader-fill:after{display:inline-block;margin-left:20px;width:0;content:attr(data-fill);white-space:nowrap;color:rgba(255,255,255,.8);letter-spacing:2px}.uk-leader-fill.uk-leader-hide:after{display:none}.uk-leader-fill-content:before{content:'.'}:root{--uk-leader-fill-content:.}.uk-iconnav{display:flex;flex-wrap:wrap;margin:0;padding:0;list-style:none;margin-left:-20px}.uk-iconnav>*{padding-left:20px}.uk-iconnav>*>a{display:block;color:#fff}.uk-iconnav>*>a:focus,.uk-iconnav>*>a:hover{color:rgba(255,255,255,.8);outline:0}.uk-iconnav>.uk-active>a{color:#fff}.uk-iconnav-vertical{flex-direction:column;margin-left:0;margin-top:-20px}.uk-iconnav-vertical>*{padding-left:0;padding-top:20px}.uk-notification{position:fixed;top:15px;left:15px;z-index:1040;box-sizing:border-box;width:420px}.uk-notification-bottom-right,.uk-notification-top-right{left:auto;right:15px}.uk-notification-bottom-center,.uk-notification-top-center{left:50%;margin-left:-210px}.uk-notification-bottom-center,.uk-notification-bottom-left,.uk-notification-bottom-right{top:auto;bottom:15px}@media (max-width:639px){.uk-notification{left:15px;right:15px;width:auto;margin:0}}.uk-notification-message{position:relative;padding:30px;background:#003144;color:rgba(255,255,255,.6);font-size:16.5px;line-height:1.5;cursor:pointer}*+.uk-notification-message{margin-top:10px}.uk-notification-close{display:none;position:absolute;top:15px;right:15px}.uk-notification-message:hover .uk-notification-close{display:block}.uk-notification-message-primary{color:#1e212c;background-color:#ba2a2a}.uk-notification-message-success{color:#1e212c;background-color:#003144}.uk-notification-message-warning{color:#1e212c;background-color:#ba2a2a}.uk-notification-message-danger{color:#1e212c;background-color:#ba2a2a}.uk-tooltip{display:none;position:absolute;z-index:1030;box-sizing:border-box;max-width:200px;padding:3px 6px;background:#000c11;border-radius:2px;color:#fff;font-size:12px}.uk-tooltip.uk-active{display:block}[class*="uk-tooltip-top"]{margin-top:-10px}[class*="uk-tooltip-bottom"]{margin-top:10px}[class*="uk-tooltip-left"]{margin-left:-10px}[class*="uk-tooltip-right"]{margin-left:10px}.uk-placeholder{margin-bottom:30px;padding:30px;background:0 0;border:1px dashed rgba(255,255,255,.12)}*+.uk-placeholder{margin-top:30px}.uk-placeholder>:last-child{margin-bottom:0}.uk-progress{vertical-align:baseline;-webkit-appearance:none;-moz-appearance:none;display:block;width:100%;border:0;background-color:#003144;margin-bottom:30px;height:15px;border-radius:500px;overflow:hidden}*+.uk-progress{margin-top:30px}.uk-progress:indeterminate{color:transparent}.uk-progress::-webkit-progress-bar{background-color:#003144;border-radius:500px;overflow:hidden}.uk-progress:indeterminate::-moz-progress-bar{width:0}.uk-progress::-webkit-progress-value{background-color:#ba2a2a;transition:width .6s ease}.uk-progress::-moz-progress-bar{background-color:#ba2a2a}.uk-progress::-ms-fill{background-color:#ba2a2a;transition:width .6s ease;border:0}.uk-sortable{position:relative}.uk-sortable svg{pointer-events:none}.uk-sortable>:last-child{margin-bottom:0}.uk-sortable-drag{position:absolute!important;z-index:1050!important;pointer-events:none}.uk-sortable-placeholder{opacity:0;pointer-events:none}.uk-sortable-empty{min-height:50px}.uk-sortable-handle:hover{cursor:move}.uk-countdown-number,.uk-countdown-separator{line-height:.8;color:#fff;font-family:'Work Sans'}.uk-countdown-number{font-size:2rem}@media (min-width:640px){.uk-countdown-number{font-size:4rem}}@media (min-width:960px){.uk-countdown-number{font-size:6rem}}.uk-countdown-separator{font-size:1rem}@media (min-width:640px){.uk-countdown-separator{font-size:2rem}}@media (min-width:960px){.uk-countdown-separator{font-size:3rem}}.uk-countdown-label{color:rgba(255,255,255,.8);font-size:16.5px}[class*="uk-animation-"]{animation-duration:.5s;animation-timing-function:ease-out;animation-fill-mode:both}.uk-animation-fade{animation-name:uk-fade;animation-duration:.8s;animation-timing-function:linear}.uk-animation-scale-up{animation-name:uk-fade-scale-02}.uk-animation-scale-down{animation-name:uk-fade-scale-18}.uk-animation-slide-top{animation-name:uk-fade-top}.uk-animation-slide-bottom{animation-name:uk-fade-bottom}.uk-animation-slide-left{animation-name:uk-fade-left}.uk-animation-slide-right{animation-name:uk-fade-right}.uk-animation-slide-top-small{animation-name:uk-fade-top-small}.uk-animation-slide-bottom-small{animation-name:uk-fade-bottom-small}.uk-animation-slide-left-small{animation-name:uk-fade-left-small}.uk-animation-slide-right-small{animation-name:uk-fade-right-small}.uk-animation-slide-top-medium{animation-name:uk-fade-top-medium}.uk-animation-slide-bottom-medium{animation-name:uk-fade-bottom-medium}.uk-animation-slide-left-medium{animation-name:uk-fade-left-medium}.uk-animation-slide-right-medium{animation-name:uk-fade-right-medium}.uk-animation-kenburns{animation-name:uk-scale-kenburns;animation-duration:15s}.uk-animation-shake{animation-name:uk-shake}.uk-animation-stroke{animation-name:uk-stroke;stroke-dasharray:var(--uk-animation-stroke);animation-duration:2s}.uk-animation-reverse{animation-direction:reverse;animation-timing-function:ease-in}.uk-animation-fast{animation-duration:.1s}.uk-animation-toggle:not(:hover):not(:focus) [class*=uk-animation-]{animation-name:none}.uk-animation-toggle{-webkit-tap-highlight-color:transparent}.uk-animation-toggle:focus{outline:0}@keyframes uk-fade{0%{opacity:0}100%{opacity:1}}@keyframes uk-fade-top{0%{opacity:0;transform:translateY(-100%)}100%{opacity:1;transform:translateY(0)}}@keyframes uk-fade-bottom{0%{opacity:0;transform:translateY(100%)}100%{opacity:1;transform:translateY(0)}}@keyframes uk-fade-left{0%{opacity:0;transform:translateX(-100%)}100%{opacity:1;transform:translateX(0)}}@keyframes uk-fade-right{0%{opacity:0;transform:translateX(100%)}100%{opacity:1;transform:translateX(0)}}@keyframes uk-fade-top-small{0%{opacity:0;transform:translateY(-10px)}100%{opacity:1;transform:translateY(0)}}@keyframes uk-fade-bottom-small{0%{opacity:0;transform:translateY(10px)}100%{opacity:1;transform:translateY(0)}}@keyframes uk-fade-left-small{0%{opacity:0;transform:translateX(-10px)}100%{opacity:1;transform:translateX(0)}}@keyframes uk-fade-right-small{0%{opacity:0;transform:translateX(10px)}100%{opacity:1;transform:translateX(0)}}@keyframes uk-fade-top-medium{0%{opacity:0;transform:translateY(-50px)}100%{opacity:1;transform:translateY(0)}}@keyframes uk-fade-bottom-medium{0%{opacity:0;transform:translateY(50px)}100%{opacity:1;transform:translateY(0)}}@keyframes uk-fade-left-medium{0%{opacity:0;transform:translateX(-50px)}100%{opacity:1;transform:translateX(0)}}@keyframes uk-fade-right-medium{0%{opacity:0;transform:translateX(50px)}100%{opacity:1;transform:translateX(0)}}@keyframes uk-fade-scale-02{0%{opacity:0;transform:scale(.2)}100%{opacity:1;transform:scale(1)}}@keyframes uk-fade-scale-18{0%{opacity:0;transform:scale(1.8)}100%{opacity:1;transform:scale(1)}}@keyframes uk-scale-kenburns{0%{transform:scale(1)}100%{transform:scale(1.2)}}@keyframes uk-shake{0%,100%{transform:translateX(0)}10%{transform:translateX(-9px)}20%{transform:translateX(8px)}30%{transform:translateX(-7px)}40%{transform:translateX(6px)}50%{transform:translateX(-5px)}60%{transform:translateX(4px)}70%{transform:translateX(-3px)}80%{transform:translateX(2px)}90%{transform:translateX(-1px)}}@keyframes uk-stroke{0%{stroke-dashoffset:var(--uk-animation-stroke)}100%{stroke-dashoffset:0}}[class*="uk-child-width"]>*{box-sizing:border-box;width:100%}.uk-child-width-1-2>*{width:50%}.uk-child-width-1-3>*{width:calc(100%*1/3.001)}.uk-child-width-1-4>*{width:25%}.uk-child-width-1-5>*{width:20%}.uk-child-width-1-6>*{width:calc(100%*1/6.001)}.uk-child-width-auto>*{width:auto}.uk-child-width-expand>:not([class*=uk-width]){flex:1;min-width:1px}@media (min-width:640px){.uk-child-width-1-1\@s>*{width:100%}.uk-child-width-1-2\@s>*{width:50%}.uk-child-width-1-3\@s>*{width:calc(100%*1/3.001)}.uk-child-width-1-4\@s>*{width:25%}.uk-child-width-1-5\@s>*{width:20%}.uk-child-width-1-6\@s>*{width:calc(100%*1/6.001)}.uk-child-width-auto\@s>*{width:auto}.uk-child-width-expand\@s>:not([class*=uk-width]){flex:1;min-width:1px}}@media (min-width:960px){.uk-child-width-1-1\@m>*{width:100%}.uk-child-width-1-2\@m>*{width:50%}.uk-child-width-1-3\@m>*{width:calc(100%*1/3.001)}.uk-child-width-1-4\@m>*{width:25%}.uk-child-width-1-5\@m>*{width:20%}.uk-child-width-1-6\@m>*{width:calc(100%*1/6.001)}.uk-child-width-auto\@m>*{width:auto}.uk-child-width-expand\@m>:not([class*=uk-width]){flex:1;min-width:1px}}@media (min-width:1200px){.uk-child-width-1-1\@l>*{width:100%}.uk-child-width-1-2\@l>*{width:50%}.uk-child-width-1-3\@l>*{width:calc(100%*1/3.001)}.uk-child-width-1-4\@l>*{width:25%}.uk-child-width-1-5\@l>*{width:20%}.uk-child-width-1-6\@l>*{width:calc(100%*1/6.001)}.uk-child-width-auto\@l>*{width:auto}.uk-child-width-expand\@l>:not([class*=uk-width]){flex:1;min-width:1px}}@media (min-width:1600px){.uk-child-width-1-1\@xl>*{width:100%}.uk-child-width-1-2\@xl>*{width:50%}.uk-child-width-1-3\@xl>*{width:calc(100%*1/3.001)}.uk-child-width-1-4\@xl>*{width:25%}.uk-child-width-1-5\@xl>*{width:20%}.uk-child-width-1-6\@xl>*{width:calc(100%*1/6.001)}.uk-child-width-auto\@xl>*{width:auto}.uk-child-width-expand\@xl>:not([class*=uk-width]){flex:1;min-width:1px}}[class*="uk-width"]{box-sizing:border-box;width:100%;max-width:100%}.uk-width-1-2{width:50%}.uk-width-1-3{width:calc(100%*1/3.001)}.uk-width-2-3{width:calc(100%*2/3.001)}.uk-width-1-4{width:25%}.uk-width-3-4{width:75%}.uk-width-1-5{width:20%}.uk-width-2-5{width:40%}.uk-width-3-5{width:60%}.uk-width-4-5{width:80%}.uk-width-1-6{width:calc(100%*1/6.001)}.uk-width-5-6{width:calc(100%*5/6.001)}.uk-width-small{width:150px}.uk-width-medium{width:300px}.uk-width-large{width:450px}.uk-width-xlarge{width:600px}.uk-width-xxlarge{width:750px}.uk-width-auto{width:auto}.uk-width-expand{flex:1;min-width:1px}@media (min-width:640px){.uk-width-1-1\@s{width:100%}.uk-width-1-2\@s{width:50%}.uk-width-1-3\@s{width:calc(100%*1/3.001)}.uk-width-2-3\@s{width:calc(100%*2/3.001)}.uk-width-1-4\@s{width:25%}.uk-width-3-4\@s{width:75%}.uk-width-1-5\@s{width:20%}.uk-width-2-5\@s{width:40%}.uk-width-3-5\@s{width:60%}.uk-width-4-5\@s{width:80%}.uk-width-1-6\@s{width:calc(100%*1/6.001)}.uk-width-5-6\@s{width:calc(100%*5/6.001)}.uk-width-small\@s{width:150px}.uk-width-medium\@s{width:300px}.uk-width-large\@s{width:450px}.uk-width-xlarge\@s{width:600px}.uk-width-xxlarge\@s{width:750px}.uk-width-auto\@s{width:auto}.uk-width-expand\@s{flex:1;min-width:1px}}@media (min-width:960px){.uk-width-1-1\@m{width:100%}.uk-width-1-2\@m{width:50%}.uk-width-1-3\@m{width:calc(100%*1/3.001)}.uk-width-2-3\@m{width:calc(100%*2/3.001)}.uk-width-1-4\@m{width:25%}.uk-width-3-4\@m{width:75%}.uk-width-1-5\@m{width:20%}.uk-width-2-5\@m{width:40%}.uk-width-3-5\@m{width:60%}.uk-width-4-5\@m{width:80%}.uk-width-1-6\@m{width:calc(100%*1/6.001)}.uk-width-5-6\@m{width:calc(100%*5/6.001)}.uk-width-small\@m{width:150px}.uk-width-medium\@m{width:300px}.uk-width-large\@m{width:450px}.uk-width-xlarge\@m{width:600px}.uk-width-xxlarge\@m{width:750px}.uk-width-auto\@m{width:auto}.uk-width-expand\@m{flex:1;min-width:1px}}@media (min-width:1200px){.uk-width-1-1\@l{width:100%}.uk-width-1-2\@l{width:50%}.uk-width-1-3\@l{width:calc(100%*1/3.001)}.uk-width-2-3\@l{width:calc(100%*2/3.001)}.uk-width-1-4\@l{width:25%}.uk-width-3-4\@l{width:75%}.uk-width-1-5\@l{width:20%}.uk-width-2-5\@l{width:40%}.uk-width-3-5\@l{width:60%}.uk-width-4-5\@l{width:80%}.uk-width-1-6\@l{width:calc(100%*1/6.001)}.uk-width-5-6\@l{width:calc(100%*5/6.001)}.uk-width-small\@l{width:150px}.uk-width-medium\@l{width:300px}.uk-width-large\@l{width:450px}.uk-width-xlarge\@l{width:600px}.uk-width-xxlarge\@l{width:750px}.uk-width-auto\@l{width:auto}.uk-width-expand\@l{flex:1;min-width:1px}}@media (min-width:1600px){.uk-width-1-1\@xl{width:100%}.uk-width-1-2\@xl{width:50%}.uk-width-1-3\@xl{width:calc(100%*1/3.001)}.uk-width-2-3\@xl{width:calc(100%*2/3.001)}.uk-width-1-4\@xl{width:25%}.uk-width-3-4\@xl{width:75%}.uk-width-1-5\@xl{width:20%}.uk-width-2-5\@xl{width:40%}.uk-width-3-5\@xl{width:60%}.uk-width-4-5\@xl{width:80%}.uk-width-1-6\@xl{width:calc(100%*1/6.001)}.uk-width-5-6\@xl{width:calc(100%*5/6.001)}.uk-width-small\@xl{width:150px}.uk-width-medium\@xl{width:300px}.uk-width-large\@xl{width:450px}.uk-width-xlarge\@xl{width:600px}.uk-width-xxlarge\@xl{width:750px}.uk-width-auto\@xl{width:auto}.uk-width-expand\@xl{flex:1;min-width:1px}}[class*="uk-height"]{box-sizing:border-box}.uk-height-1-1{height:100%}.uk-height-viewport{min-height:100vh}.uk-height-small{height:150px}.uk-height-medium{height:300px}.uk-height-large{height:450px}.uk-height-max-small{max-height:150px}.uk-height-max-medium{max-height:300px}.uk-height-max-large{max-height:450px}.uk-text-lead{font-size:20px;line-height:1.5;color:#fff;font-family:'Work Sans';font-weight:400;letter-spacing:-.6px}.uk-text-meta{font-size:16.5px;line-height:1.4;color:rgba(255,255,255,.7);font-family:'Work Sans';letter-spacing:-.6px}.uk-text-meta a{color:rgba(255,255,255,.7)}.uk-text-meta a:hover{color:rgba(255,255,255,.6);text-decoration:none}.uk-text-small{font-size:14px;line-height:1.5}.uk-text-large{font-size:18px;line-height:1.7}.uk-text-light{font-weight:300}.uk-text-normal{font-weight:400}.uk-text-bold{font-weight:700}.uk-text-lighter{font-weight:lighter}.uk-text-bolder{font-weight:bolder}.uk-text-italic{font-style:italic}.uk-text-capitalize{text-transform:capitalize!important}.uk-text-uppercase{text-transform:uppercase!important}.uk-text-lowercase{text-transform:lowercase!important}.uk-text-muted{color:rgba(255,255,255,.8)!important}.uk-text-emphasis{color:#fff!important}.uk-text-primary{color:#a52525!important}.uk-text-secondary{color:#003144!important}.uk-text-success{color:#003144!important}.uk-text-warning{color:#ba2a2a!important}.uk-text-danger{color:#ba2a2a!important}.uk-text-background{-webkit-background-clip:text;-webkit-text-fill-color:transparent;display:inline-block;color:rgba(255,255,255,.8)!important}@supports (-webkit-background-clip:text){.uk-text-background{background-color:rgba(255,255,255,.8)}}.uk-text-left{text-align:left!important}.uk-text-right{text-align:right!important}.uk-text-center{text-align:center!important}.uk-text-justify{text-align:justify!important}@media (min-width:640px){.uk-text-left\@s{text-align:left!important}.uk-text-right\@s{text-align:right!important}.uk-text-center\@s{text-align:center!important}}@media (min-width:960px){.uk-text-left\@m{text-align:left!important}.uk-text-right\@m{text-align:right!important}.uk-text-center\@m{text-align:center!important}}@media (min-width:1200px){.uk-text-left\@l{text-align:left!important}.uk-text-right\@l{text-align:right!important}.uk-text-center\@l{text-align:center!important}}@media (min-width:1600px){.uk-text-left\@xl{text-align:left!important}.uk-text-right\@xl{text-align:right!important}.uk-text-center\@xl{text-align:center!important}}.uk-text-top{vertical-align:top!important}.uk-text-middle{vertical-align:middle!important}.uk-text-bottom{vertical-align:bottom!important}.uk-text-baseline{vertical-align:baseline!important}.uk-text-nowrap{white-space:nowrap}.uk-text-truncate{max-width:100%;overflow:hidden;text-overflow:ellipsis;white-space:nowrap}td.uk-text-truncate,th.uk-text-truncate{max-width:0}.uk-text-break{overflow-wrap:break-word;word-wrap:break-word}td.uk-text-break,th.uk-text-break{word-break:break-all}[class*="uk-column-"]{column-gap:30px}@media (min-width:1200px){[class*="uk-column-"]{column-gap:40px}}[class*="uk-column-"] img{transform:translate3d(0,0,0)}.uk-column-divider{column-rule:1px solid rgba(255,255,255,.12);column-gap:60px}@media (min-width:1200px){.uk-column-divider{column-gap:80px}}.uk-column-1-2{column-count:2}.uk-column-1-3{column-count:3}.uk-column-1-4{column-count:4}.uk-column-1-5{column-count:5}.uk-column-1-6{column-count:6}@media (min-width:640px){.uk-column-1-2\@s{column-count:2}.uk-column-1-3\@s{column-count:3}.uk-column-1-4\@s{column-count:4}.uk-column-1-5\@s{column-count:5}.uk-column-1-6\@s{column-count:6}}@media (min-width:960px){.uk-column-1-2\@m{column-count:2}.uk-column-1-3\@m{column-count:3}.uk-column-1-4\@m{column-count:4}.uk-column-1-5\@m{column-count:5}.uk-column-1-6\@m{column-count:6}}@media (min-width:1200px){.uk-column-1-2\@l{column-count:2}.uk-column-1-3\@l{column-count:3}.uk-column-1-4\@l{column-count:4}.uk-column-1-5\@l{column-count:5}.uk-column-1-6\@l{column-count:6}}@media (min-width:1600px){.uk-column-1-2\@xl{column-count:2}.uk-column-1-3\@xl{column-count:3}.uk-column-1-4\@xl{column-count:4}.uk-column-1-5\@xl{column-count:5}.uk-column-1-6\@xl{column-count:6}}.uk-column-span{column-span:all}.uk-cover{max-width:none;position:absolute;left:50%;top:50%;transform:translate(-50%,-50%)}iframe.uk-cover{pointer-events:none}.uk-cover-container{overflow:hidden;position:relative}.uk-background-default{background-color:#f7f7f7}.uk-background-muted{background-color:#003144}.uk-background-primary{background-color:#ba2a2a}.uk-background-secondary{background-color:#003144}.uk-background-contain,.uk-background-cover{background-position:50% 50%;background-repeat:no-repeat}.uk-background-cover{background-size:cover}.uk-background-contain{background-size:contain}.uk-background-top-left{background-position:0 0}.uk-background-top-center{background-position:50% 0}.uk-background-top-right{background-position:100% 0}.uk-background-center-left{background-position:0 50%}.uk-background-center-center{background-position:50% 50%}.uk-background-center-right{background-position:100% 50%}.uk-background-bottom-left{background-position:0 100%}.uk-background-bottom-center{background-position:50% 100%}.uk-background-bottom-right{background-position:100% 100%}.uk-background-norepeat{background-repeat:no-repeat}.uk-background-fixed{background-attachment:fixed;backface-visibility:hidden}@media (pointer:coarse){.uk-background-fixed{background-attachment:scroll}}@media (max-width:639px){.uk-background-image\@s{background-image:none!important}}@media (max-width:959px){.uk-background-image\@m{background-image:none!important}}@media (max-width:1199px){.uk-background-image\@l{background-image:none!important}}@media (max-width:1599px){.uk-background-image\@xl{background-image:none!important}}.uk-background-blend-multiply{background-blend-mode:multiply}.uk-background-blend-screen{background-blend-mode:screen}.uk-background-blend-overlay{background-blend-mode:overlay}.uk-background-blend-darken{background-blend-mode:darken}.uk-background-blend-lighten{background-blend-mode:lighten}.uk-background-blend-color-dodge{background-blend-mode:color-dodge}.uk-background-blend-color-burn{background-blend-mode:color-burn}.uk-background-blend-hard-light{background-blend-mode:hard-light}.uk-background-blend-soft-light{background-blend-mode:soft-light}.uk-background-blend-difference{background-blend-mode:difference}.uk-background-blend-exclusion{background-blend-mode:exclusion}.uk-background-blend-hue{background-blend-mode:hue}.uk-background-blend-saturation{background-blend-mode:saturation}.uk-background-blend-color{background-blend-mode:color}.uk-background-blend-luminosity{background-blend-mode:luminosity}[class*="uk-align"]{display:block;margin-bottom:30px}*+[class*="uk-align"]{margin-top:30px}.aligncenter,.uk-align-center{margin-left:auto;margin-right:auto}.alignleft,.uk-align-left{margin-top:0;margin-right:30px;float:left}.alignright,.uk-align-right{margin-top:0;margin-left:30px;float:right}@media (min-width:640px){.uk-align-left\@s{margin-top:0;margin-right:30px;float:left}.uk-align-right\@s{margin-top:0;margin-left:30px;float:right}}@media (min-width:960px){.uk-align-left\@m{margin-top:0;margin-right:30px;float:left}.uk-align-right\@m{margin-top:0;margin-left:30px;float:right}}@media (min-width:1200px){.uk-align-left\@l{margin-top:0;float:left}.uk-align-right\@l{margin-top:0;float:right}.alignleft,.uk-align-left,.uk-align-left\@l,.uk-align-left\@m,.uk-align-left\@s{margin-right:40px}.alignright,.uk-align-right,.uk-align-right\@l,.uk-align-right\@m,.uk-align-right\@s{margin-left:40px}}@media (min-width:1600px){.uk-align-left\@xl{margin-top:0;margin-right:40px;float:left}.uk-align-right\@xl{margin-top:0;margin-left:40px;float:right}}.uk-svg,.uk-svg:not(.uk-preserve) [fill*='#']:not(.uk-preserve){fill:currentcolor}.uk-svg:not(.uk-preserve) [stroke*='#']:not(.uk-preserve){stroke:currentcolor}.uk-svg{transform:translate(0,0)}svg .uk-text-muted,svg.uk-text-muted{color:rgba(255,255,255,.8)!important}.uk-svg-default-background{color:#f7f7f7!important}.uk-svg-muted-background{color:#002a3a!important}.uk-panel{position:relative;box-sizing:border-box}.uk-panel:after,.uk-panel:before{content:"";display:table}.uk-panel:after{clear:both}.uk-panel>:last-child{margin-bottom:0}.uk-panel-scrollable{height:170px;padding:10px;border:1px solid rgba(255,255,255,.12);overflow:auto;-webkit-overflow-scrolling:touch;resize:both}.uk-clearfix:before{content:"";display:table-cell}.uk-clearfix:after{content:"";display:table;clear:both}.uk-float-left{float:left}.uk-float-right{float:right}[class*="uk-float-"]{max-width:100%}.uk-overflow-hidden{overflow:hidden}.uk-overflow-auto{overflow:auto;-webkit-overflow-scrolling:touch}.uk-overflow-auto>:last-child{margin-bottom:0}.uk-resize{resize:both}.uk-resize-vertical{resize:vertical}.uk-display-block{display:block!important}.uk-display-inline{display:inline!important}.uk-display-inline-block{display:inline-block!important}[class*="uk-inline"]{display:inline-block;position:relative;max-width:100%;vertical-align:middle;-webkit-backface-visibility:hidden}.uk-inline-clip{overflow:hidden}.uk-preserve-width,.uk-preserve-width canvas,.uk-preserve-width img,.uk-preserve-width svg,.uk-preserve-width video{max-width:none}.uk-responsive-height,.uk-responsive-width{box-sizing:border-box}.uk-responsive-width{max-width:100%!important;height:auto}.uk-responsive-height{max-height:100%;width:auto;max-width:none}.uk-border-circle{border-radius:50%}.uk-border-pill{border-radius:500px}.uk-border-rounded{border-radius:5px}.uk-inline-clip[class*="uk-border-"]{-webkit-transform:translateZ(0)}.uk-box-shadow-small{box-shadow:0 2px 8px rgba(0,0,0,.08)}.uk-box-shadow-medium{box-shadow:2px 26px 52px 0 rgba(0,0,0,.06)}.uk-box-shadow-large{box-shadow:0 15px 55px rgba(0,0,0,.08)}.uk-box-shadow-xlarge{box-shadow:0 28px 50px rgba(0,0,0,.16)}[class*="uk-box-shadow-hover"]{transition:box-shadow .1s ease-in-out}.uk-box-shadow-hover-small:hover{box-shadow:0 2px 8px rgba(0,0,0,.08)}.uk-box-shadow-hover-medium:hover{box-shadow:2px 26px 52px 0 rgba(0,0,0,.06)}.uk-box-shadow-hover-large:hover{box-shadow:0 15px 55px rgba(0,0,0,.08)}.uk-box-shadow-hover-xlarge:hover{box-shadow:0 28px 50px rgba(0,0,0,.16)}@supports (filter:blur(0)){.uk-box-shadow-bottom{display:inline-block;position:relative;max-width:100%;vertical-align:middle}.uk-box-shadow-bottom:before{content:'';position:absolute;bottom:-30px;left:0;right:0;height:30px;border-radius:100%;background:#444;filter:blur(20px)}.uk-box-shadow-bottom>*{position:relative}}.uk-dropcap:first-letter,.uk-dropcap>p:first-of-type:first-letter{display:block;margin-right:10px;float:left;font-size:5.1em;line-height:1;color:#fff;margin-bottom:-2px}@-moz-document url-prefix(){.uk-dropcap:first-letter ,.uk-dropcap>p:first-of-type:first-letter {margin-top:1.1%}}@supports (-ms-ime-align:auto){.uk-dropcap>p:first-of-type:first-letter {font-size:1em}}.uk-logo{font-size:28px;font-family:'Work Sans';color:#fff;text-decoration:none;font-weight:500}.uk-logo:focus,.uk-logo:hover{color:rgba(255,255,255,.6);outline:0;text-decoration:none}.uk-logo-inverse{display:none}.uk-disabled{pointer-events:none}.uk-drag,.uk-drag *{cursor:move}.uk-drag iframe{pointer-events:none}.uk-dragover{box-shadow:0 0 20px rgba(100,100,100,.3)}.uk-blend-multiply{mix-blend-mode:multiply}.uk-blend-screen{mix-blend-mode:screen}.uk-blend-overlay{mix-blend-mode:overlay}.uk-blend-darken{mix-blend-mode:darken}.uk-blend-lighten{mix-blend-mode:lighten}.uk-blend-color-dodge{mix-blend-mode:color-dodge}.uk-blend-color-burn{mix-blend-mode:color-burn}.uk-blend-hard-light{mix-blend-mode:hard-light}.uk-blend-soft-light{mix-blend-mode:soft-light}.uk-blend-difference{mix-blend-mode:difference}.uk-blend-exclusion{mix-blend-mode:exclusion}.uk-blend-hue{mix-blend-mode:hue}.uk-blend-saturation{mix-blend-mode:saturation}.uk-blend-color{mix-blend-mode:color}.uk-blend-luminosity{mix-blend-mode:luminosity}.uk-transform-center{transform:translate(-50%,-50%)}.uk-transform-origin-top-left{transform-origin:0 0}.uk-transform-origin-top-center{transform-origin:50% 0}.uk-transform-origin-top-right{transform-origin:100% 0}.uk-transform-origin-center-left{transform-origin:0 50%}.uk-transform-origin-center-right{transform-origin:100% 50%}.uk-transform-origin-bottom-left{transform-origin:0 100%}.uk-transform-origin-bottom-center{transform-origin:50% 100%}.uk-transform-origin-bottom-right{transform-origin:100% 100%}.uk-flex{display:flex}.uk-flex-inline{display:inline-flex}.uk-flex-inline:after,.uk-flex-inline:before,.uk-flex:after,.uk-flex:before{display:none}.uk-flex-left{justify-content:flex-start}.uk-flex-center{justify-content:center}.uk-flex-right{justify-content:flex-end}.uk-flex-between{justify-content:space-between}.uk-flex-around{justify-content:space-around}@media (min-width:640px){.uk-flex-left\@s{justify-content:flex-start}.uk-flex-center\@s{justify-content:center}.uk-flex-right\@s{justify-content:flex-end}.uk-flex-between\@s{justify-content:space-between}.uk-flex-around\@s{justify-content:space-around}}@media (min-width:960px){.uk-flex-left\@m{justify-content:flex-start}.uk-flex-center\@m{justify-content:center}.uk-flex-right\@m{justify-content:flex-end}.uk-flex-between\@m{justify-content:space-between}.uk-flex-around\@m{justify-content:space-around}}@media (min-width:1200px){.uk-flex-left\@l{justify-content:flex-start}.uk-flex-center\@l{justify-content:center}.uk-flex-right\@l{justify-content:flex-end}.uk-flex-between\@l{justify-content:space-between}.uk-flex-around\@l{justify-content:space-around}}@media (min-width:1600px){.uk-flex-left\@xl{justify-content:flex-start}.uk-flex-center\@xl{justify-content:center}.uk-flex-right\@xl{justify-content:flex-end}.uk-flex-between\@xl{justify-content:space-between}.uk-flex-around\@xl{justify-content:space-around}}.uk-flex-stretch{align-items:stretch}.uk-flex-top{align-items:flex-start}.uk-flex-middle{align-items:center}.uk-flex-bottom{align-items:flex-end}.uk-flex-row{flex-direction:row}.uk-flex-row-reverse{flex-direction:row-reverse}.uk-flex-column{flex-direction:column}.uk-flex-column-reverse{flex-direction:column-reverse}.uk-flex-nowrap{flex-wrap:nowrap}.uk-flex-wrap{flex-wrap:wrap}.uk-flex-wrap-reverse{flex-wrap:wrap-reverse}.uk-flex-wrap-stretch{align-content:stretch}.uk-flex-wrap-top{align-content:flex-start}.uk-flex-wrap-middle{align-content:center}.uk-flex-wrap-bottom{align-content:flex-end}.uk-flex-wrap-between{align-content:space-between}.uk-flex-wrap-around{align-content:space-around}.uk-flex-first{order:-1}.uk-flex-last{order:99}@media (min-width:640px){.uk-flex-first\@s{order:-1}.uk-flex-last\@s{order:99}}@media (min-width:960px){.uk-flex-first\@m{order:-1}.uk-flex-last\@m{order:99}}@media (min-width:1200px){.uk-flex-first\@l{order:-1}.uk-flex-last\@l{order:99}}@media (min-width:1600px){.uk-flex-first\@xl{order:-1}.uk-flex-last\@xl{order:99}}.uk-flex-none{flex:none}.uk-flex-auto{flex:auto}.uk-flex-1{flex:1}.uk-margin{margin-bottom:30px}*+.uk-margin{margin-top:30px!important}.uk-margin-top{margin-top:30px!important}.uk-margin-bottom{margin-bottom:30px!important}.uk-margin-left{margin-left:30px!important}.uk-margin-right{margin-right:30px!important}.uk-margin-small{margin-bottom:20px}*+.uk-margin-small{margin-top:20px!important}.uk-margin-small-top{margin-top:20px!important}.uk-margin-small-bottom{margin-bottom:20px!important}.uk-margin-small-left{margin-left:20px!important}.uk-margin-small-right{margin-right:20px!important}.uk-margin-medium{margin-bottom:40px}*+.uk-margin-medium{margin-top:40px!important}.uk-margin-medium-top{margin-top:40px!important}.uk-margin-medium-bottom{margin-bottom:40px!important}.uk-margin-medium-left{margin-left:40px!important}.uk-margin-medium-right{margin-right:40px!important}.uk-margin-large{margin-bottom:40px}*+.uk-margin-large{margin-top:40px!important}.uk-margin-large-top{margin-top:40px!important}.uk-margin-large-bottom{margin-bottom:40px!important}.uk-margin-large-left{margin-left:40px!important}.uk-margin-large-right{margin-right:40px!important}@media (min-width:1200px){.uk-margin-large{margin-bottom:70px}*+.uk-margin-large{margin-top:70px!important}.uk-margin-large-top{margin-top:70px!important}.uk-margin-large-bottom{margin-bottom:70px!important}.uk-margin-large-left{margin-left:70px!important}.uk-margin-large-right{margin-right:70px!important}}.uk-margin-xlarge{margin-bottom:70px}*+.uk-margin-xlarge{margin-top:70px!important}.uk-margin-xlarge-top{margin-top:70px!important}.uk-margin-xlarge-bottom{margin-bottom:70px!important}.uk-margin-xlarge-left{margin-left:70px!important}.uk-margin-xlarge-right{margin-right:70px!important}@media (min-width:1200px){.uk-margin-xlarge{margin-bottom:140px}*+.uk-margin-xlarge{margin-top:140px!important}.uk-margin-xlarge-top{margin-top:140px!important}.uk-margin-xlarge-bottom{margin-bottom:140px!important}.uk-margin-xlarge-left{margin-left:140px!important}.uk-margin-xlarge-right{margin-right:140px!important}}.uk-margin-auto{margin-left:auto!important;margin-right:auto!important}.uk-margin-auto-top{margin-top:auto!important}.uk-margin-auto-bottom{margin-bottom:auto!important}.uk-margin-auto-left{margin-left:auto!important}.uk-margin-auto-right{margin-right:auto!important}.uk-margin-auto-vertical{margin-top:auto!important;margin-bottom:auto!important}@media (min-width:640px){.uk-margin-auto\@s{margin-left:auto!important;margin-right:auto!important}.uk-margin-auto-left\@s{margin-left:auto!important}.uk-margin-auto-right\@s{margin-right:auto!important}}@media (min-width:960px){.uk-margin-auto\@m{margin-left:auto!important;margin-right:auto!important}.uk-margin-auto-left\@m{margin-left:auto!important}.uk-margin-auto-right\@m{margin-right:auto!important}}@media (min-width:1200px){.uk-margin-auto\@l{margin-left:auto!important;margin-right:auto!important}.uk-margin-auto-left\@l{margin-left:auto!important}.uk-margin-auto-right\@l{margin-right:auto!important}}@media (min-width:1600px){.uk-margin-auto\@xl{margin-left:auto!important;margin-right:auto!important}.uk-margin-auto-left\@xl{margin-left:auto!important}.uk-margin-auto-right\@xl{margin-right:auto!important}}.uk-margin-remove{margin:0!important}.uk-margin-remove-top{margin-top:0!important}.uk-margin-remove-bottom{margin-bottom:0!important}.uk-margin-remove-left{margin-left:0!important}.uk-margin-remove-right{margin-right:0!important}.uk-margin-remove-vertical{margin-top:0!important;margin-bottom:0!important}.uk-margin-remove-adjacent+*,.uk-margin-remove-first-child>:first-child{margin-top:0!important}.uk-margin-remove-last-child>:last-child{margin-bottom:0!important}@media (min-width:640px){.uk-margin-remove-left\@s{margin-left:0!important}.uk-margin-remove-right\@s{margin-right:0!important}}@media (min-width:960px){.uk-margin-remove-left\@m{margin-left:0!important}.uk-margin-remove-right\@m{margin-right:0!important}}@media (min-width:1200px){.uk-margin-remove-left\@l{margin-left:0!important}.uk-margin-remove-right\@l{margin-right:0!important}}@media (min-width:1600px){.uk-margin-remove-left\@xl{margin-left:0!important}.uk-margin-remove-right\@xl{margin-right:0!important}}.uk-padding{padding:30px}@media (min-width:1200px){.uk-padding{padding:40px}}.uk-padding-small{padding:20px}.uk-padding-large{padding:30px}@media (min-width:1200px){.uk-padding-large{padding:70px}}.uk-padding-remove{padding:0!important}.uk-padding-remove-top{padding-top:0!important}.uk-padding-remove-bottom{padding-bottom:0!important}.uk-padding-remove-left{padding-left:0!important}.uk-padding-remove-right{padding-right:0!important}.uk-padding-remove-vertical{padding-top:0!important;padding-bottom:0!important}.uk-padding-remove-horizontal{padding-left:0!important;padding-right:0!important}[class*="uk-position-bottom"],[class*="uk-position-center"],[class*="uk-position-left"],[class*="uk-position-right"],[class*="uk-position-top"]{position:absolute!important}.uk-position-top{top:0;left:0;right:0}.uk-position-bottom{bottom:0;left:0;right:0}.uk-position-left{top:0;bottom:0;left:0}.uk-position-right{top:0;bottom:0;right:0}.uk-position-top-left{top:0;left:0}.uk-position-top-right{top:0;right:0}.uk-position-bottom-left{bottom:0;left:0}.uk-position-bottom-right{bottom:0;right:0}.uk-position-center{top:50%;left:50%;transform:translate(-50%,-50%);width:max-content;max-width:100%;box-sizing:border-box}[class*="uk-position-center-left"],[class*="uk-position-center-right"]{top:50%;transform:translateY(-50%)}.uk-position-center-left{left:0}.uk-position-center-right{right:0}.uk-position-center-left-out{right:100%;width:max-content}.uk-position-center-right-out{left:100%;width:max-content}.uk-position-bottom-center,.uk-position-top-center{left:50%;transform:translateX(-50%);width:max-content;max-width:100%;box-sizing:border-box}.uk-position-top-center{top:0}.uk-position-bottom-center{bottom:0}.uk-position-cover{position:absolute;top:0;bottom:0;left:0;right:0}.uk-position-relative{position:relative!important}.uk-position-absolute{position:absolute!important}.uk-position-fixed{position:fixed!important}.uk-position-z-index{z-index:1}.uk-position-small{max-width:calc(100% - (20px*2));margin:20px}.uk-position-small.uk-position-center{transform:translate(-50%,-50%) translate(-20px,-20px)}.uk-position-small[class*="uk-position-center-left"],.uk-position-small[class*="uk-position-center-right"]{transform:translateY(-50%) translateY(-20px)}.uk-position-small.uk-position-bottom-center,.uk-position-small.uk-position-top-center{transform:translateX(-50%) translateX(-20px)}.uk-position-medium{max-width:calc(100% - (30px*2));margin:30px}.uk-position-medium.uk-position-center{transform:translate(-50%,-50%) translate(-30px,-30px)}.uk-position-medium[class*="uk-position-center-left"],.uk-position-medium[class*="uk-position-center-right"]{transform:translateY(-50%) translateY(-30px)}.uk-position-medium.uk-position-bottom-center,.uk-position-medium.uk-position-top-center{transform:translateX(-50%) translateX(-30px)}.uk-position-large{max-width:calc(100% - (30px*2));margin:30px}.uk-position-large.uk-position-center{transform:translate(-50%,-50%) translate(-30px,-30px)}.uk-position-large[class*="uk-position-center-left"],.uk-position-large[class*="uk-position-center-right"]{transform:translateY(-50%) translateY(-30px)}.uk-position-large.uk-position-bottom-center,.uk-position-large.uk-position-top-center{transform:translateX(-50%) translateX(-30px)}@media (min-width:1200px){.uk-position-large{max-width:calc(100% - (50px*2));margin:50px}.uk-position-large.uk-position-center{transform:translate(-50%,-50%) translate(-50px,-50px)}.uk-position-large[class*="uk-position-center-left"],.uk-position-large[class*="uk-position-center-right"]{transform:translateY(-50%) translateY(-50px)}.uk-position-large.uk-position-bottom-center,.uk-position-large.uk-position-top-center{transform:translateX(-50%) translateX(-50px)}}.uk-transition-toggle{-webkit-tap-highlight-color:transparent}.uk-transition-toggle:focus{outline:0}.uk-transition-fade,[class*="uk-transition-scale"],[class*="uk-transition-slide"]{transition:.3s ease-out;transition-property:opacity , transform , filter;opacity:0}.uk-transition-active.uk-active .uk-transition-fade,.uk-transition-toggle:focus .uk-transition-fade,.uk-transition-toggle:hover .uk-transition-fade{opacity:1}.uk-transition-scale-up{transform:scale(1,1)}.uk-transition-scale-down{transform:scale(1.03,1.03)}.uk-transition-active.uk-active .uk-transition-scale-up,.uk-transition-toggle:focus .uk-transition-scale-up,.uk-transition-toggle:hover .uk-transition-scale-up{opacity:1;transform:scale(1.03,1.03)}.uk-transition-active.uk-active .uk-transition-scale-down,.uk-transition-toggle:focus .uk-transition-scale-down,.uk-transition-toggle:hover .uk-transition-scale-down{opacity:1;transform:scale(1,1)}.uk-transition-slide-top{transform:translateY(-100%)}.uk-transition-slide-bottom{transform:translateY(100%)}.uk-transition-slide-left{transform:translateX(-100%)}.uk-transition-slide-right{transform:translateX(100%)}.uk-transition-slide-top-small{transform:translateY(-10px)}.uk-transition-slide-bottom-small{transform:translateY(10px)}.uk-transition-slide-left-small{transform:translateX(-10px)}.uk-transition-slide-right-small{transform:translateX(10px)}.uk-transition-slide-top-medium{transform:translateY(-50px)}.uk-transition-slide-bottom-medium{transform:translateY(50px)}.uk-transition-slide-left-medium{transform:translateX(-50px)}.uk-transition-slide-right-medium{transform:translateX(50px)}.uk-transition-active.uk-active [class*="uk-transition-slide"],.uk-transition-toggle:focus [class*="uk-transition-slide"],.uk-transition-toggle:hover [class*="uk-transition-slide"]{opacity:1;transform:translate(0,0)}.uk-transition-opaque{opacity:1}.uk-transition-slow{transition-duration:.7s}.uk-hidden,[hidden]{display:none!important}@media (min-width:640px){.uk-hidden\@s{display:none!important}}@media (min-width:960px){.uk-hidden\@m{display:none!important}}@media (min-width:1200px){.uk-hidden\@l{display:none!important}}@media (min-width:1600px){.uk-hidden\@xl{display:none!important}}@media (max-width:639px){.uk-visible\@s{display:none!important}}@media (max-width:959px){.uk-visible\@m{display:none!important}}@media (max-width:1199px){.uk-visible\@l{display:none!important}}@media (max-width:1599px){.uk-visible\@xl{display:none!important}}.uk-invisible{visibility:hidden!important}.uk-visible-toggle:not(:hover):not(:focus) .uk-hidden-hover:not(:focus-within){position:absolute!important;width:0!important;height:0!important;padding:0!important;margin:0!important;overflow:hidden!important}.uk-visible-toggle:not(:hover):not(:focus) .uk-invisible-hover:not(:focus-within){opacity:0!important}.uk-visible-toggle{-webkit-tap-highlight-color:transparent}.uk-visible-toggle:focus{outline:0}@media (pointer:coarse){.uk-hidden-touch{display:none!important}}.uk-hidden-notouch{display:none!important}@media (pointer:coarse){.uk-hidden-notouch{display:block!important}}.uk-dark{color:rgba(30,33,44,.7)}.uk-dark .uk-link,.uk-dark a{color:#1e212c}.uk-dark .uk-link:hover,.uk-dark a:hover{color:rgba(30,33,44,.5)}.uk-dark :not(pre)>code,.uk-dark :not(pre)>kbd,.uk-dark :not(pre)>samp{color:rgba(30,33,44,.7)}.uk-dark em{color:#1e212c}.uk-dark .uk-h1,.uk-dark .uk-h2,.uk-dark .uk-h3,.uk-dark .uk-h4,.uk-dark .uk-h5,.uk-dark .uk-h6,.uk-dark .uk-heading-2xlarge,.uk-dark .uk-heading-large,.uk-dark .uk-heading-medium,.uk-dark .uk-heading-small,.uk-dark .uk-heading-xlarge,.uk-dark h1,.uk-dark h2,.uk-dark h3,.uk-dark h4,.uk-dark h5,.uk-dark h6{color:#1e212c}.uk-dark blockquote{color:#1e212c}.uk-dark blockquote footer{color:rgba(30,33,44,.7)}.uk-dark .uk-hr,.uk-dark hr{border-top-color:rgba(30,33,44,.2)}.uk-dark .uk-link-muted,.uk-dark .uk-link-muted a{color:rgba(30,33,44,.5)}.uk-dark .uk-link-muted a:hover,.uk-dark .uk-link-muted:hover{color:rgba(30,33,44,.7)}.uk-dark .uk-link-text a:hover,.uk-dark .uk-link-text:hover{color:rgba(30,33,44,.5)}.uk-dark .uk-link-heading a:hover,.uk-dark .uk-link-heading:hover{color:#ba2a2a}.uk-dark .uk-heading-small{color:#1e212c}.uk-dark .uk-heading-medium{color:#1e212c}.uk-dark .uk-heading-large{color:#1e212c}.uk-dark .uk-heading-xlarge{color:#1e212c}.uk-dark .uk-heading-divider{border-bottom-color:rgba(30,33,44,.2)}.uk-dark .uk-heading-bullet:before{border-left-color:#ba2a2a}.uk-dark .uk-heading-line>:after,.uk-dark .uk-heading-line>:before{border-bottom-color:rgba(30,33,44,.2)}.uk-dark .uk-divider-icon{background-image:url(data:image/svg+xml;charset=UTF-8,%3Csvg%20width%3D%2214px%22%20height%3D%2214px%22%20viewBox%3D%220%200%2014%2014%22%20xmlns%3D%22http%3A%2F%2Fwww.w3.org%2F2000%2Fsvg%22%3E%0A%09%3Crect%20fill%3D%22rgba%2830,%2033,%2044,%200.2%29%22%20x%3D%223.5%22%20y%3D%223.5%22%20width%3D%227%22%20height%3D%227%22%2F%3E%0A%3C%2Fsvg%3E)}.uk-dark .uk-divider-icon:after,.uk-dark .uk-divider-icon:before{border-bottom-color:rgba(30,33,44,.2)}.uk-dark .uk-divider-small:after{border-top-color:#ba2a2a}.uk-dark .uk-divider-vertical{border-left-color:rgba(30,33,44,.2)}.uk-dark .tm-child-list-divider>ul>li:nth-child(n+2),.uk-dark .uk-list-divider>li:nth-child(n+2){border-top-color:rgba(30,33,44,.2)}.uk-dark .uk-list-striped>li:nth-of-type(odd){background-color:rgba(30,33,44,.1)}.uk-dark .uk-list-bullet>li:before{background-image:url(data:image/svg+xml;charset=UTF-8,%3Csvg%20width%3D%226%22%20height%3D%226%22%20viewBox%3D%220%200%206%206%22%20xmlns%3D%22http%3A%2F%2Fwww.w3.org%2F2000%2Fsvg%22%3E%0A%20%20%20%20%3Ccircle%20fill%3D%22rgba%2830,%2033,%2044,%200.7%29%22%20cx%3D%223%22%20cy%3D%223%22%20r%3D%223%22%20%2F%3E%0A%3C%2Fsvg%3E)}.uk-dark .uk-table th{color:rgba(30,33,44,.7)}.uk-dark .uk-table caption{color:rgba(30,33,44,.5)}.uk-dark .uk-table tbody tr.uk-active,.uk-dark .uk-table>tr.uk-active{background:rgba(30,33,44,.08)}.uk-dark .uk-table-divider>:first-child>tr:not(:first-child),.uk-dark .uk-table-divider>:not(:first-child)>tr,.uk-dark .uk-table-divider>tr:not(:first-child){border-top-color:rgba(30,33,44,.2)}.uk-dark .uk-table-striped tbody tr:nth-of-type(odd),.uk-dark .uk-table-striped>tr:nth-of-type(odd){background:rgba(30,33,44,.1)}.uk-dark .uk-table-hover tbody tr:hover,.uk-dark .uk-table-hover>tr:hover{background:rgba(30,33,44,.08)}.uk-dark .uk-icon-link{color:rgba(30,33,44,.5)}.uk-dark .uk-icon-link:focus,.uk-dark .uk-icon-link:hover{color:rgba(30,33,44,.7)}.uk-dark .uk-active>.uk-icon-link,.uk-dark .uk-icon-link:active{color:rgba(30,33,44,.7)}.uk-dark .uk-icon-button{background-color:rgba(30,33,44,.1);color:rgba(30,33,44,.5);background-image:none}.uk-dark .uk-icon-button:focus,.uk-dark .uk-icon-button:hover{background-color:rgba(20,22,29,.1);color:rgba(30,33,44,.7)}.uk-dark .uk-icon-button:active{background-color:rgba(9,10,14,.1);color:rgba(30,33,44,.7)}.uk-dark .uk-input,.uk-dark .uk-select,.uk-dark .uk-textarea{background-color:transparent;color:rgba(30,33,44,.7);background-clip:padding-box;border-color:rgba(30,33,44,.5)!important}.uk-dark .uk-input:focus,.uk-dark .uk-select:focus,.uk-dark .uk-textarea:focus{background-color:transparent;color:#1e212c;border-color:#ba2a2a!important}.uk-dark .uk-input::-ms-input-placeholder{color:rgba(30,33,44,.5)!important}.uk-dark .uk-input::placeholder{color:rgba(30,33,44,.5)}.uk-dark .uk-textarea::-ms-input-placeholder{color:rgba(30,33,44,.5)!important}.uk-dark .uk-textarea::placeholder{color:rgba(30,33,44,.5)}.uk-dark .uk-select:not([multiple]):not([size]){background-image:url(data:image/svg+xml;charset=UTF-8,%3Csvg%20width%3D%2224%22%20height%3D%2216%22%20viewBox%3D%220%200%2024%2016%22%20xmlns%3D%22http%3A%2F%2Fwww.w3.org%2F2000%2Fsvg%22%3E%0A%20%20%20%20%3Cpolygon%20fill%3D%22rgba%2830,%2033,%2044,%200.7%29%22%20points%3D%2212%201%209%206%2015%206%22%20%2F%3E%0A%20%20%20%20%3Cpolygon%20fill%3D%22rgba%2830,%2033,%2044,%200.7%29%22%20points%3D%2212%2013%209%208%2015%208%22%20%2F%3E%0A%3C%2Fsvg%3E%0A)}.uk-dark .uk-input[list]:focus,.uk-dark .uk-input[list]:hover{background-image:url(data:image/svg+xml;charset=UTF-8,%3Csvg%20width%3D%2224%22%20height%3D%2216%22%20viewBox%3D%220%200%2024%2016%22%20xmlns%3D%22http%3A%2F%2Fwww.w3.org%2F2000%2Fsvg%22%3E%0A%20%20%20%20%3Cpolygon%20fill%3D%22rgba%2830,%2033,%2044,%200.7%29%22%20points%3D%2212%2012%208%206%2016%206%22%20%2F%3E%0A%3C%2Fsvg%3E%0A)}.uk-dark .uk-checkbox,.uk-dark .uk-radio{background-color:transparent;border-color:rgba(30,33,44,.5)}.uk-dark .uk-checkbox:focus,.uk-dark .uk-radio:focus{border-color:#ba2a2a}.uk-dark .uk-checkbox:checked,.uk-dark .uk-checkbox:indeterminate,.uk-dark .uk-radio:checked{background-color:#ba2a2a;border-color:#ba2a2a}.uk-dark .uk-checkbox:checked:focus,.uk-dark .uk-checkbox:indeterminate:focus,.uk-dark .uk-radio:checked:focus{background-color:#902121}.uk-dark .uk-radio:checked{background-image:url(data:image/svg+xml;charset=UTF-8,%3Csvg%20width%3D%2216%22%20height%3D%2216%22%20viewBox%3D%220%200%2016%2016%22%20xmlns%3D%22http%3A%2F%2Fwww.w3.org%2F2000%2Fsvg%22%3E%0A%20%20%20%20%3Ccircle%20fill%3D%22%23ffffff%22%20cx%3D%228%22%20cy%3D%228%22%20r%3D%222%22%20%2F%3E%0A%3C%2Fsvg%3E)}.uk-dark .uk-checkbox:checked{background-image:url(data:image/svg+xml;charset=UTF-8,%3Csvg%20width%3D%2214%22%20height%3D%2211%22%20viewBox%3D%220%200%2014%2011%22%20xmlns%3D%22http%3A%2F%2Fwww.w3.org%2F2000%2Fsvg%22%3E%0A%20%20%20%20%3Cpolygon%20fill%3D%22%23ffffff%22%20points%3D%2212%201%205%207.5%202%205%201%205.5%205%2010%2013%201.5%22%20%2F%3E%0A%3C%2Fsvg%3E%0A)}.uk-dark .uk-checkbox:indeterminate{background-image:url(data:image/svg+xml;charset=UTF-8,%3Csvg%20width%3D%2216%22%20height%3D%2216%22%20viewBox%3D%220%200%2016%2016%22%20xmlns%3D%22http%3A%2F%2Fwww.w3.org%2F2000%2Fsvg%22%3E%0A%20%20%20%20%3Crect%20fill%3D%22%23ffffff%22%20x%3D%223%22%20y%3D%228%22%20width%3D%2210%22%20height%3D%221%22%20%2F%3E%0A%3C%2Fsvg%3E)}.uk-dark .uk-form-label{color:#1e212c}.uk-dark .uk-form-icon{color:rgba(30,33,44,.5)}.uk-dark .uk-form-icon:hover{color:rgba(30,33,44,.7)}.uk-dark .uk-button-default{background-color:#ba2a2a;color:#fff;border-color:transparent;background-image:none}.uk-dark .uk-button-default:focus,.uk-dark .uk-button-default:hover{background-color:rgba(186,42,42,.8);color:#fff;border-color:transparent}.uk-dark .uk-button-default.uk-active,.uk-dark .uk-button-default:active{background-color:#902121;color:#fff;border-color:transparent}.uk-dark .uk-button-primary{background-color:#ba2a2a;color:#fff;border-color:transparent;background-image:none}.uk-dark .uk-button-primary:focus,.uk-dark .uk-button-primary:hover{background-color:#902121;color:#fff;border-color:transparent}.uk-dark .uk-button-primary.uk-active,.uk-dark .uk-button-primary:active{background-color:#ba2a2a;color:#fff;border-color:transparent}.uk-dark .uk-button-secondary{background-color:transparent;color:#1e212c;border-color:rgba(186,42,42,.4);background-image:none}.uk-dark .uk-button-secondary:focus,.uk-dark .uk-button-secondary:hover{background-color:#ba2a2a;color:#fff;border-color:transparent}.uk-dark .uk-button-secondary.uk-active,.uk-dark .uk-button-secondary:active{background-color:rgba(186,42,42,.8);color:#fff;border-color:transparent}.uk-dark .uk-button-text{color:#1e212c}.uk-dark .uk-button-text:before{background-image:url(data:image/svg+xml;charset=UTF-8,%3Csvg%20width%3D%2222%22%20height%3D%2214%22%20viewBox%3D%220%200%2022%2014%22%20xmlns%3D%22http%3A%2F%2Fwww.w3.org%2F2000%2Fsvg%22%3E%0A%20%20%3Cpath%20fill%3D%22none%22%20stroke%3D%22%23BA2A2A%22%20stroke-width%3D%222%22%20d%3D%22M14.4%201l5.8%205.9-5.8%206%22%2F%3E%0A%20%20%3Cpath%20fill-rule%3D%22evenodd%22%20clip-rule%3D%22evenodd%22%20fill%3D%22%23BA2A2A%22%20d%3D%22M0%206h18.8v2H0z%22%2F%3E%0A%3C%2Fsvg%3E)}.uk-dark .uk-button-text:focus,.uk-dark .uk-button-text:hover{color:rgba(30,33,44,.7)}.uk-dark .uk-button-text:focus:before,.uk-dark .uk-button-text:hover:before{background-image:url(data:image/svg+xml;charset=UTF-8,%3Csvg%20width%3D%2222%22%20height%3D%2214%22%20viewBox%3D%220%200%2022%2014%22%20xmlns%3D%22http%3A%2F%2Fwww.w3.org%2F2000%2Fsvg%22%3E%0A%20%20%3Cpath%20fill%3D%22none%22%20stroke%3D%22%23BA2A2A%22%20stroke-width%3D%222%22%20d%3D%22M14.4%201l5.8%205.9-5.8%206%22%2F%3E%0A%20%20%3Cpath%20fill-rule%3D%22evenodd%22%20clip-rule%3D%22evenodd%22%20fill%3D%22%23BA2A2A%22%20d%3D%22M0%206h18.8v2H0z%22%2F%3E%0A%3C%2Fsvg%3E)}.uk-dark .uk-button-text:disabled{color:rgba(30,33,44,.5)}.uk-dark .uk-button-link{color:rgba(30,33,44,.5)}.uk-dark .uk-button-link:focus,.uk-dark .uk-button-link:hover{color:rgba(30,33,44,.7)}.uk-dark .uk-grid-divider>:not(.uk-first-column):before{border-left-color:rgba(30,33,44,.2)}.uk-dark .uk-grid-divider.uk-grid-stack>.uk-grid-margin:before{border-top-color:rgba(30,33,44,.2)}.uk-dark .uk-close{color:rgba(30,33,44,.5)}.uk-dark .uk-close:focus,.uk-dark .uk-close:hover{color:rgba(30,33,44,.7)}.uk-dark .uk-totop{color:rgba(30,33,44,.5);background-color:transparent}.uk-dark .uk-totop:focus,.uk-dark .uk-totop:hover{color:rgba(30,33,44,.7);background-color:transparent}.uk-dark .uk-totop:active{color:#1e212c;background-color:transparent}.uk-dark .uk-marker{background:0 0;color:#1e212c}.uk-dark .uk-marker:focus,.uk-dark .uk-marker:hover{color:rgba(255,255,255,.6);background:#1e212c}.uk-dark .uk-badge{background-color:#ba2a2a;color:#fff}.uk-dark .uk-badge:focus,.uk-dark .uk-badge:hover{color:#fff}.uk-dark .uk-label{background-color:#ba2a2a;color:#fff}.uk-dark .uk-article-title{color:#1e212c}.uk-dark .uk-article-meta{color:rgba(30,33,44,.5)}.uk-dark .uk-search-input{color:rgba(30,33,44,.7)}.uk-dark .uk-search-input:-ms-input-placeholder{color:rgba(30,33,44,.5)!important}.uk-dark .uk-search-input::placeholder{color:rgba(30,33,44,.5)}.uk-dark .uk-search .uk-search-icon{color:rgba(30,33,44,.5)}.uk-dark .uk-search .uk-search-icon:hover{color:rgba(30,33,44,.5)}.uk-dark .uk-search-default .uk-search-input{background-color:transparent}.uk-dark .uk-search-default .uk-search-input:focus{background-color:transparent}.uk-dark .uk-search-navbar .uk-search-input{background-color:transparent}.uk-dark .uk-search-large .uk-search-input{background-color:transparent}.uk-dark .uk-search-toggle{color:rgba(30,33,44,.5)}.uk-dark .uk-search-toggle:focus,.uk-dark .uk-search-toggle:hover{color:rgba(30,33,44,.7)}.uk-dark .uk-nav-parent-icon>.uk-parent>a:after{background-image:url(data:image/svg+xml;charset=UTF-8,%3Csvg%20width%3D%2214%22%20height%3D%2214%22%20viewBox%3D%220%200%2014%2014%22%20xmlns%3D%22http%3A%2F%2Fwww.w3.org%2F2000%2Fsvg%22%3E%0A%20%20%20%20%3Cpolyline%20fill%3D%22none%22%20stroke%3D%22rgba%2830,%2033,%2044,%200.7%29%22%20stroke-width%3D%221.1%22%20points%3D%2210%201%204%207%2010%2013%22%20%2F%3E%0A%3C%2Fsvg%3E)}.uk-dark .uk-nav-parent-icon>.uk-parent.uk-open>a:after{background-image:url(data:image/svg+xml;charset=UTF-8,%3Csvg%20width%3D%2214%22%20height%3D%2214%22%20viewBox%3D%220%200%2014%2014%22%20xmlns%3D%22http%3A%2F%2Fwww.w3.org%2F2000%2Fsvg%22%3E%0A%20%20%20%20%3Cpolyline%20fill%3D%22none%22%20stroke%3D%22rgba%2830,%2033,%2044,%200.7%29%22%20stroke-width%3D%221.1%22%20points%3D%221%204%207%2010%2013%204%22%20%2F%3E%0A%3C%2Fsvg%3E)}.uk-dark .uk-nav-default>li>a{color:rgba(30,33,44,.5)}.uk-dark .uk-nav-default>li>a:focus,.uk-dark .uk-nav-default>li>a:hover{color:#1e212c;background-color:transparent}.uk-dark .uk-nav-default>li.uk-active>a{color:#1e212c;background-color:transparent}.uk-dark .uk-nav-default .uk-nav-header{color:#1e212c}.uk-dark .uk-nav-default .uk-nav-divider{border-top-color:rgba(30,33,44,.2)}.uk-dark .uk-nav-default .uk-nav-sub a{color:rgba(30,33,44,.5)}.uk-dark .uk-nav-default .uk-nav-sub a:focus,.uk-dark .uk-nav-default .uk-nav-sub a:hover{color:rgba(30,33,44,.7)}.uk-dark .uk-nav-default .uk-nav-sub li.uk-active>a{color:#1e212c}.uk-dark .uk-nav-primary>li>a{color:rgba(30,33,44,.5)}.uk-dark .uk-nav-primary>li>a:focus,.uk-dark .uk-nav-primary>li>a:hover{color:rgba(30,33,44,.7)}.uk-dark .uk-nav-primary>li.uk-active>a{color:#1e212c}.uk-dark .uk-nav-primary .uk-nav-header{color:#1e212c}.uk-dark .uk-nav-primary .uk-nav-divider{border-top-color:rgba(30,33,44,.2)}.uk-dark .uk-nav-primary .uk-nav-sub a{color:rgba(30,33,44,.5)}.uk-dark .uk-nav-primary .uk-nav-sub a:focus,.uk-dark .uk-nav-primary .uk-nav-sub a:hover{color:rgba(30,33,44,.7)}.uk-dark .uk-nav-primary .uk-nav-sub li.uk-active>a{color:#1e212c}.uk-dark .uk-navbar-nav>li>a{color:rgba(30,33,44,.5)}.uk-dark .uk-navbar-nav>li:hover>a,.uk-dark .uk-navbar-nav>li>a.uk-open,.uk-dark .uk-navbar-nav>li>a:focus{color:#1e212c}.uk-dark .uk-navbar-nav>li>a:active{color:#1e212c}.uk-dark .uk-navbar-nav>li.uk-active>a{color:#1e212c}.uk-dark .uk-navbar-item{color:rgba(30,33,44,.7)}.uk-dark .uk-navbar-toggle{color:rgba(30,33,44,.5)}.uk-dark .uk-navbar-toggle.uk-open,.uk-dark .uk-navbar-toggle:focus,.uk-dark .uk-navbar-toggle:hover{color:rgba(30,33,44,.7)}.uk-dark .uk-subnav>*>:first-child{color:#1e212c}.uk-dark .uk-subnav>*>a:focus,.uk-dark .uk-subnav>*>a:hover{color:rgba(30,33,44,.5)}.uk-dark .uk-subnav>.uk-active>a{color:#1e212c}.uk-dark .uk-subnav-divider>:nth-child(n+2):not(.uk-first-column):before{border-left-color:rgba(30,33,44,.2)}.uk-dark .uk-subnav-pill>*>:first-child{background-color:transparent;color:rgba(30,33,44,.5)}.uk-dark .uk-subnav-pill>*>a:focus,.uk-dark .uk-subnav-pill>*>a:hover{background-color:rgba(30,33,44,.1);color:rgba(30,33,44,.7)}.uk-dark .uk-subnav-pill>*>a:active{background-color:rgba(30,33,44,.1);color:rgba(30,33,44,.7)}.uk-dark .uk-subnav-pill>.uk-active>a{background-color:#ba2a2a;color:#fff}.uk-dark .uk-subnav>.uk-disabled>a{color:rgba(30,33,44,.5)}.uk-dark .uk-breadcrumb>*>*{color:rgba(30,33,44,.5)}.uk-dark .uk-breadcrumb>*>:focus,.uk-dark .uk-breadcrumb>*>:hover{color:#1e212c}.uk-dark .uk-breadcrumb>.uk-disabled>*{color:rgba(30,33,44,.5)}.uk-dark .uk-breadcrumb>:last-child>*{color:#1e212c}.uk-dark .uk-breadcrumb>:nth-child(n+2):not(.uk-first-column):before{color:rgba(30,33,44,.5)}.uk-dark .uk-pagination>*>*{color:rgba(30,33,44,.5);background-color:transparent;border-bottom-color:transparent}.uk-dark .uk-pagination>*>:focus,.uk-dark .uk-pagination>*>:hover{color:rgba(30,33,44,.7);background-color:transparent;border-bottom-color:transparent}.uk-dark .uk-pagination>.uk-active>*{color:rgba(30,33,44,.7);background-color:transparent;border-bottom-color:transparent}.uk-dark .uk-pagination>.uk-disabled>*{color:rgba(30,33,44,.5);background-color:transparent;border-bottom-color:transparent}.uk-dark .uk-tab>*>a{color:rgba(30,33,44,.5)}.uk-dark .uk-tab>*>a:focus,.uk-dark .uk-tab>*>a:hover{color:rgba(30,33,44,.7);border-color:transparent}.uk-dark .uk-tab>.uk-active>a{color:#1e212c;border-color:#ba2a2a}.uk-dark .uk-tab>.uk-disabled>a{color:rgba(30,33,44,.5)}.uk-dark .uk-slidenav{color:rgba(30,33,44,.7);background-color:#fff}.uk-dark .uk-slidenav:focus,.uk-dark .uk-slidenav:hover{color:rgba(30,33,44,.95);background-color:rgba(255,255,255,.7)}.uk-dark .uk-slidenav:active{color:rgba(30,33,44,.7);background-color:rgba(255,255,255,.7)}.uk-dark .uk-dotnav>*>*{background-color:rgba(30,33,44,.5)}.uk-dark .uk-dotnav>*>:focus,.uk-dark .uk-dotnav>*>:hover{background-color:rgba(30,33,44,.9)}.uk-dark .uk-dotnav>*>:active{background-color:rgba(30,33,44,.5)}.uk-dark .uk-dotnav>.uk-active>*{background-color:rgba(30,33,44,.9)}.uk-dark .uk-thumbnav>*>*{background-color:rgba(247,247,247,.4)}.uk-dark .uk-thumbnav>*>:focus,.uk-dark .uk-thumbnav>*>:hover{background-color:transparent}.uk-dark .uk-thumbnav>.uk-active>*{background-color:transparent}.uk-dark .uk-accordion>:nth-child(n+2){border-top-color:rgba(30,33,44,.2)}.uk-dark .uk-accordion-title{color:#1e212c;background-color:transparent}.uk-dark .uk-accordion-title:focus,.uk-dark .uk-accordion-title:hover{color:rgba(30,33,44,.7)}.uk-dark .uk-leader-fill:after{color:rgba(30,33,44,.7)}.uk-dark .uk-iconnav>*>a{color:rgba(30,33,44,.5)}.uk-dark .uk-iconnav>*>a:focus,.uk-dark .uk-iconnav>*>a:hover{color:rgba(30,33,44,.7)}.uk-dark .uk-iconnav>.uk-active>a{color:rgba(30,33,44,.7)}.uk-dark .uk-countdown-number,.uk-dark .uk-countdown-separator{color:#1e212c}.uk-dark .uk-countdown-label{color:rgba(30,33,44,.5)}.uk-dark .uk-text-lead{color:rgba(30,33,44,.7)}.uk-dark .uk-text-meta{color:rgba(30,33,44,.5)}.uk-dark .uk-text-muted{color:rgba(30,33,44,.5)!important}.uk-dark .uk-text-emphasis{color:#1e212c!important}.uk-dark .uk-text-primary{color:#ba2a2a!important}.uk-dark .uk-text-secondary{color:#ba2a2a!important}.uk-dark .uk-column-divider{column-rule-color:rgba(30,33,44,.2)}.uk-dark .uk-dropcap p:first-of-type:first-letter,.uk-dark .uk-dropcap:first-letter{color:rgba(30,33,44,.7);color:#1e212c}.uk-dark .uk-logo{color:#1e212c}.uk-dark .uk-logo:focus,.uk-dark .uk-logo:hover{color:rgba(30,33,44,.7)}.uk-dark .uk-logo>:not(.uk-logo-inverse):not(:only-of-type){display:none}.uk-dark .uk-logo-inverse{display:inline}.uk-dark .uk-card-badge{color:rgba(30,33,44,.7)}.uk-dark .uk-accordion-title:before{background-image:url(data:image/svg+xml;charset=UTF-8,%3Csvg%20width%3D%2213%22%20height%3D%2213%22%20viewBox%3D%220%200%2013%2013%22%20xmlns%3D%22http%3A%2F%2Fwww.w3.org%2F2000%2Fsvg%22%3E%0A%20%20%20%20%3Crect%20fill%3D%22rgba%2830,%2033,%2044,%200.7%29%22%20width%3D%2213%22%20height%3D%221%22%20x%3D%220%22%20y%3D%226%22%20%2F%3E%0A%20%20%20%20%3Crect%20fill%3D%22rgba%2830,%2033,%2044,%200.7%29%22%20width%3D%221%22%20height%3D%2213%22%20x%3D%226%22%20y%3D%220%22%20%2F%3E%0A%3C%2Fsvg%3E)}.uk-dark .uk-open>.uk-accordion-title:before{background-image:url(data:image/svg+xml;charset=UTF-8,%3Csvg%20width%3D%2213%22%20height%3D%2213%22%20viewBox%3D%220%200%2013%2013%22%20xmlns%3D%22http%3A%2F%2Fwww.w3.org%2F2000%2Fsvg%22%3E%0A%20%20%20%20%3Crect%20fill%3D%22rgba%2830,%2033,%2044,%200.7%29%22%20width%3D%2213%22%20height%3D%221%22%20x%3D%220%22%20y%3D%226%22%20%2F%3E%0A%3C%2Fsvg%3E)}.uk-dark svg .uk-text-muted,.uk-dark svg.uk-text-muted{color:rgba(30,33,44,.5)!important}.uk-dark .uk-svg-default-background{color:transparent!important}.uk-dark .uk-svg-muted-background{color:rgba(30,33,44,.1)!important}.uk-dark .uk-table-divider>:first-child>tr,.uk-dark .uk-table-divider>:first-child>tr:first-child,.uk-dark .uk-table-divider>tr:first-child{border-bottom-color:rgba(30,33,44,.2)}.uk-dark .uk-navbar-container,.uk-dark.uk-navbar-container{border-bottom-color:transparent}.uk-dark .tm-section-title{color:rgba(30,33,44,.7)}@media print{*,:after,:before{background:0 0!important;color:#000!important;box-shadow:none!important;text-shadow:none!important}a,a:visited{text-decoration:underline}blockquote,pre{border:1px solid #999;page-break-inside:avoid}thead{display:table-header-group}img,tr{page-break-inside:avoid}img{max-width:100%!important}@page{margin:.5cm}h2,h3,p{orphans:3;widows:3}h2,h3{page-break-after:avoid}}html{overflow-y:scroll}body{overflow:hidden}.tm-page{position:relative;z-index:0}@media (min-width:960px){.tm-page{border:20px solid #8dd4d3}}@media (min-width:1200px){.tm-page{border-width:20px}}@media (min-width:1500px){.tm-page-container{background-color:#f1f1f1}.tm-page-container .tm-page{max-width:1500px;background:#f7f7f7}.tm-page-width{max-width:1500px}.tm-page-margin-top{margin-top:70px}.tm-page-margin-bottom{margin-bottom:70px}}.tm-toolbar{padding-top:10px;padding-bottom:10px;font-size:14px;position:relative}.tm-toolbar-default{background:#003144}.tm-header{position:relative}.tm-headerbar-top{padding-top:20px;padding-bottom:20px;background:#eaeaea}.tm-headerbar-bottom{padding-top:20px;padding-bottom:20px;background:#f7f7f7}.tm-headerbar-stacked{margin-top:20px}.tm-header-overlay{position:absolute;z-index:980;left:0;right:0}.tm-header-transparent .tm-headerbar-bottom,.tm-header-transparent .tm-headerbar-top{background:0 0}.tm-header-transparent .tm-headerbar-top{border-bottom-color:transparent}.tm-header-mobile-slide{z-index:1020}@media (min-width:640px){.tm-sidebar{min-width:200px}}.uk-dropdown-navbar.uk-dropdown-stack{min-width:0!important;max-width:none!important}.tm-leading-article .uk-article:last-child{padding-bottom:30px}.tm-error-icon{font-size:250px}.tm-error-headline{font-size:100px}.tm-offline{width:300px}.hljs{padding:0;background:0 0;overflow:visible}.tm-section-title{color:rgba(255,255,255,.8);font-size:14px;line-height:1.7;-webkit-writing-mode:vertical-lr;writing-mode:vertical-lr;font-family:'Work Sans';letter-spacing:none}.tm-section-title>*{-ms-writing-mode:tb-lr;display:inline-block}@supports (-ms-ime-align:auto){.tm-section-title{writing-mode:inherit}.tm-section-title>*{writing-mode:vertical-lr}}.tm-rotate-180{-webkit-transform:rotate(180deg);transform:rotate(180deg)}.tm-box-decoration-default,.tm-box-decoration-primary,.tm-box-decoration-secondary{position:relative;z-index:0}.tm-box-decoration-default:before,.tm-box-decoration-primary:before,.tm-box-decoration-secondary:before{content:'';position:absolute;top:0;bottom:0;left:0;right:0;z-index:-1;pointer-events:none}.tm-box-decoration-default:before{transform:translate(-20px,20px);background-color:transparent}.tm-box-decoration-default:before{border:3px solid #ba2a2a}.tm-box-decoration-primary:before{transform:translate(20px,20px);background-color:transparent}.tm-box-decoration-primary:before{border:3px solid #ba2a2a}.tm-box-decoration-secondary:before{transform:translate(20px,-20px);background-color:transparent}.tm-box-decoration-secondary:before{border:3px solid #ba2a2a}.tm-box-decoration-inverse.tm-box-decoration-default:before{border-color:#ba2a2a}.tm-box-decoration-inverse.tm-box-decoration-primary:before{border-color:#ba2a2a}.tm-box-decoration-inverse.tm-box-decoration-secondary:before{border-color:#ba2a2a}.uk-font-default{font-family:'Open Sans';font-weight:400}.uk-font-primary{font-family:'Work Sans';font-weight:500}.uk-font-secondary{font-family:'Work Sans';font-weight:inherit}.uk-font-tertiary{font-family:inherit;font-weight:inherit}.tm-page{border-top-width:0}.tm-header-overlay{position:absolute;z-index:980;width:100%}.uk-sticky-fixed{z-index:980;box-sizing:border-box;margin:0!important;-webkit-backface-visibility:hidden;backface-visibility:hidden}.uk-offcanvas{height:100vh}.uk-offcanvas-container{position:relative;left:0;transition:left .3s ease-out;box-sizing:border-box;width:100%}:not(.uk-offcanvas-flip).uk-offcanvas-container-animation{left:270px}.uk-offcanvas-flip.uk-offcanvas-container-animation{left:-270px}@media (min-width:960px){:not(.uk-offcanvas-flip).uk-offcanvas-container-animation{left:350px}.uk-offcanvas-flip.uk-offcanvas-container-animation{left:-350px}}.sirv-flx{display:flex;width:100%}.sirv-inln-flx{display:inline-flex}.sirv-img-container.sirv-flx,.sirv-img-container.sirv-inln-flx{flex-direction:column;align-items:center;justify-content:center;text-align:center}.sirv-img-container__link{display:flex;width:100%;height:100%}.sirv-img-container__img{display:block}.sirv-img-container__cap{display:block;text-align:center}figure.sirv-img-container{margin-bottom:10px}.elementor figure.sirv-img-container{padding:5px}.elementor figure.sirv-img-container.aligncenter{margin-left:auto!important;margin-right:auto!important}img.Sirv.placeholder-blurred{filter:blur(6px)}img.Sirv.sirv-image-loaded{filter:none}.broken_link,a.broken_link{text-decoration:line-through}
Imprint - DRION POWER®

Save fuel and reduce fuel costs for trucks, ships and motor vehicles
Greater range with less fuel through effective ionisation technology.
DRION POWER® - Imprint
Roswitha Doubrawa
Röthelstraße 3
D - 86911 Dießen
Contact: +49 (0) 1575 823 78 77
Mobile: +49 (0) 1575 823 78 77
E-mail: info@drionpower.de
Landsberg/Lech Tax Office
VAT registration number: DE192116191
Drion Power®
is a registered trademark.
The data provided on the web pages is for informational purposes only and does not constitute a contractual offer. We accept no liability for accuracy and completeness.
We reserve the right to make changes. Responsibility for content on external servers: DRION POWER® assumes no responsibility for the content on external servers, even if it is referred to via a link.
DRION POWER® explicitly distances itself from any content that violates any applicable law or breaches ethical principles of journalistic work.
Legal notice
DRION POWER®
For legal reasons, we must point out that neither the operating principle nor the manufacturing technology has yet been recognised from a general scientific perspective.
We only make recommendations about how to use our products, and you, the customer, then test whether or not you are satisfied with the outcome you expected.
We would be happy to provide you with information about our own experiences and those of our customers. Write to us via 'Contact', e-mail us, call us. We are always pleased to talk to new and old customers. Service, advice, discussing and exchanging ideas are all top priorities for us.
We are always here for you.
Imprint - Roswitha Doubrawa
Traffic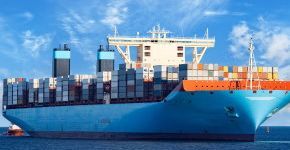 Expansion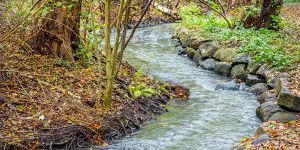 Future
Adress
---
Röthelstraße 3
86911 Dießen am Ammersee
Germany